Entertainment
American Actor Craig Bierko:3 Serious Relationships But Not Married,Still Searching For Perfect Wife?
Well, having only the looks is not enough to find love in this big world. We are not saying this just like that. We took the love life of Craig Bierko as a reference. Well, let's just know what exactly we are talking about today.
Craig Bierko has been quite unlucky even with all that charm and looks stuffed in him. As far as the media knows, Craig has been in three relationships till this date, according to Who's Dated Who?
Craig has dated three women. Let's just go step by step so that there won't be any confusion.
Craig's first girlfriend:
I am going out with a wonderful, very funny gentleman, Craig Bierko [an actor, currently in The Thirteenth Floor]. I met him at a Thanksgiving party at [ABC Entertainment president] Jamie Tarses' house.

-Speaking to maryellenmark.com in 1999, Janeane Garofalo said
In the year of 1999, Craig was dating Janeane Garofalo who was jokingly married to Canadian writer/producer (Big Bang Theory) Robert Cohen from 1990-2012. The couples were spotted together with their dogs at the premiere of 'Dog Park' in 1999.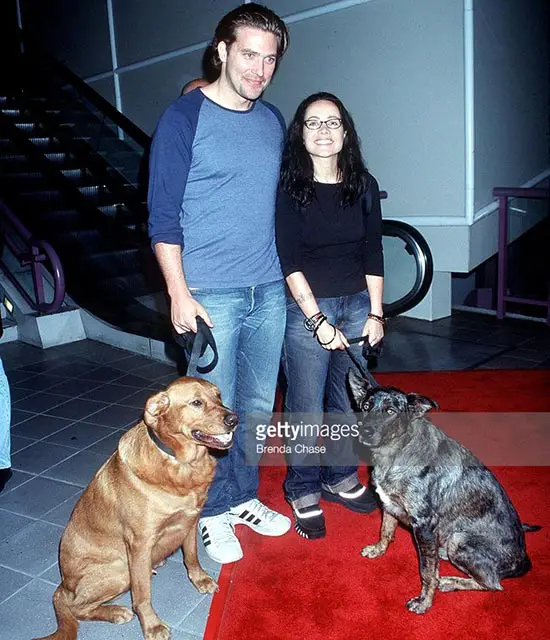 Caption: Craig Bierko and Janeane Garofalo with their dogs at the premiere of 'Dog Park' on September 1999.
Craig's second girlfriend:
Craig dated Charlize Theron, a South African Actress from 1995-1997, but both were again pictured together in 2000 with Craig's hand behind Charlize' waist. Maybe they didn't actually break up or decided to remain friends.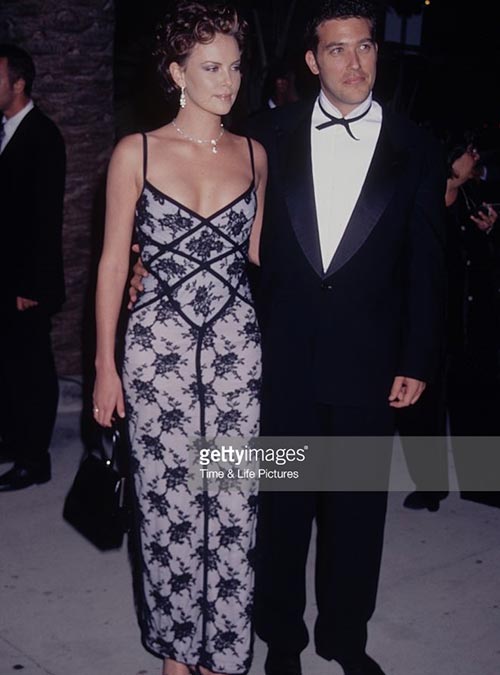 Caption: Craig Bierko with Charlize Theron in 2000.
Craig's third girlfriend:
Craig also dated Gretchen Mol, an American actress who got married to Tod Williams in 2003. The couples were pictured together the same year Craig was seen with Charlize Theron i.e. on 2000 at the Paris Theatre in New York.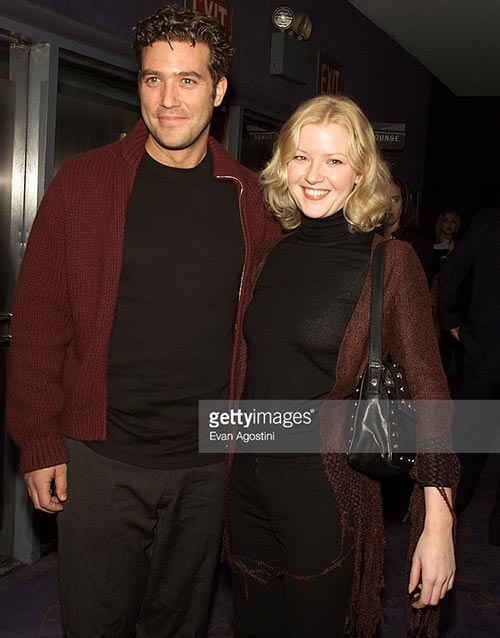 Caption: Craig Bierko with Gretchen Mol at the Paris Theatre in New York in 2000.
Source: gettyimages.com
Since then, Craig has not been seen or heard dating anyone. Maybe he is just waiting for the right woman with whom he can prosperously get married to and address as his lawfully wedded wife. We hope that Craig gets married to a well deserving woman and when he does, we hope he lets us know everything about it.
Craig's short bio:
Craig Bierko was born on August 18, 1964, in New York, U.S. and currently ages 51 years old. Craig attended Boston University where he went to study broadcast journalism at School of Public Journalism but ended up graduating from the Northwest University in 1986, in theatre arts from the School of Speech.
Craig took the first big step in his career in 1990 starring alongside Valerie Bertinelli and Matthew Perry in Sydney, a sitcom by CBS. From then, he was seen in many movies like Love Note, Sour Grape, I'm With Lucky, and much more. Thanks to the movies and other shows he has played in, he has gathered a staggering net worth of $3 million dollars. Currently, he is working in a movie titled Fair Market Value, in which he will be acting under the name Luca.