Entertainment
Ames McNamara Wiki: Age, Family, Siblings & Interesting Details On The Young Actor
Bill Gates once said that exposure from a young age to the realities of the world is a super-big thing.
American child actor Ames McNamara might be a living example of Gates' quote, as he started entertaining a lot of people from an early age. Ames, who portrays Mark in an American situational comedy series, Roseanne, demonstrated his great passion for acting on his very young age.
So why don't you follow down the whole story of young Ames McNamara, who proved that age cannot be a barrier for talents!
How Ames McNamara Rose To Fame?
Ames McNamara is just twelve years old of age, but he has already showcased his acting abilities by portraying the role of Mark Conner Healy in the ABC series, Roseanne.
In the revival of classic 90's sitcom Roseanne, the actor plays the younger brother of Harris, portrayed by Emma Kenney. Ames' character, who has both male and female qualities, is the youngest child of the character Darlene and David Healy. His character, Mark even likes to dress up in girl's clothing.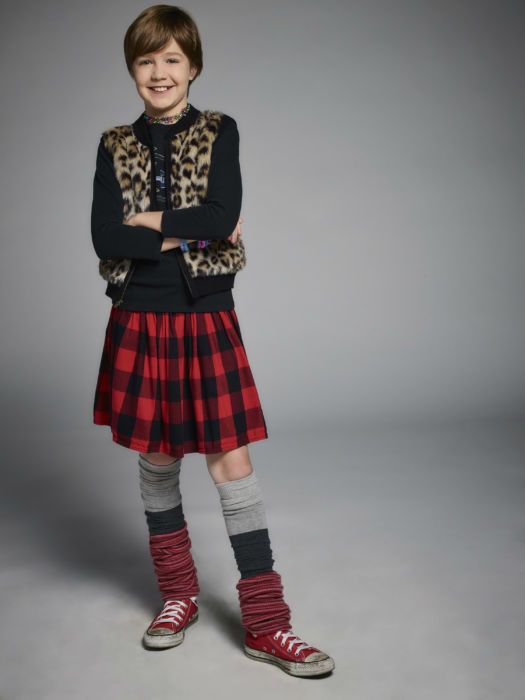 Ames McNamara featuring as a Mark in the TV series, Roseanne (Photo: abc.com)
His character, Mark was named to pay tribute to late actor Glenn Quinn, who used to play David's older brother in the original series. To the role, Ames has done more than justice as even the casting notice explained the character as really "sensitive," "effeminate." He has expressed his talents to portray such complicated character possessing both male and female qualities.
Even his TV mother, Sara Gilbert praised him in an interview with tvline.com in September 2017. She stated,
It's inspiring to see so much talent at such a young age. Some people are born with abilities beyond their years. Ames is one of those people.
But, his on-screen character not only brings praises but also the rumors of being gay. His on-screen character may not be mirroring the real sexual orientation of his real life, so it would be too early to claim the rumors.
Ames McNamara Wiki
The astonishing child actor, Ames McNamara is from Hoboken, New Jersey, though his birthday is still kept as a mystery. He lives along with his parents and has a younger sister in his family.
As for education, he is currently studying in sixth-grade at school. The actor, who loves to read, play tennis and soccer in his spare time, hangs out with his family, especially with his little sister. The creative kid has been acting in local musical theater since the early age of 5 and professionally for nearly more than two years.
In 2017, Ames appeared in an American television series, At Home with Amy Sedaris broadcasted on TruTV. The show focuses on the comedienne Amy's love of entertaining, crafts, and cooking.
Ames, who revealed that his ultimate goal is to be President of the United States or next Elon Musk, is on the run to give his best of talents one after another.