Entertainment
Amy Jackson 5 Facts: Parents, Ethnicity, Boyfriends and Much More
Amy Jackson 5 Facts: Parents, Ethnicity, Boyfriends and Much More. Born in the Isle of Man, which lies between Great Britan and Ireland, Amy belongs to British ethnicity. Amy started modeling at the age of 16. Her modeling career became a stepping stone for Amy to enter into the movie business.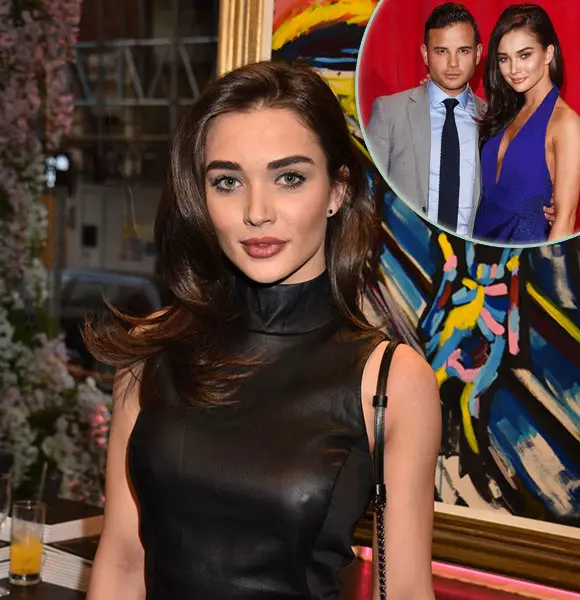 Just like America has Hollywood for their movies and entertainment business, India has Bollywood. Both of the film industries have beautiful and talented actors and actresses.
Today, we will present few bio-like beguiling facts about actress Amy Jackson, who has found her spot in both Hollywood and Bollywood. Fans from all over the world have admired her stellar acting skills and gorgeous looks.
Here are the five facts you should know about the beautiful 25-year-old, Amy Jackson.
1.  Her British Ethnicity
Born in the Isle of Man, which lies between Great Britan and Ireland, Amy belongs to the British ethnicity. Her parents, Marguerita and Alan Jackson, both work in BBC Radio Merseyside as producers. Moreover, she has an older sister named Alicia.
Her parents moved to Liverpool when Amy was only two. She later attended St. Edward's College, where she studied English Literature, English language, and Ethics.
2. Model Turned Actress
Amy started modeling at the age of 16. She has won the title of both Miss Teen Liverpool and Miss Teen Great Britain.
Subsequently, she also won the Miss Teen World title in 2009.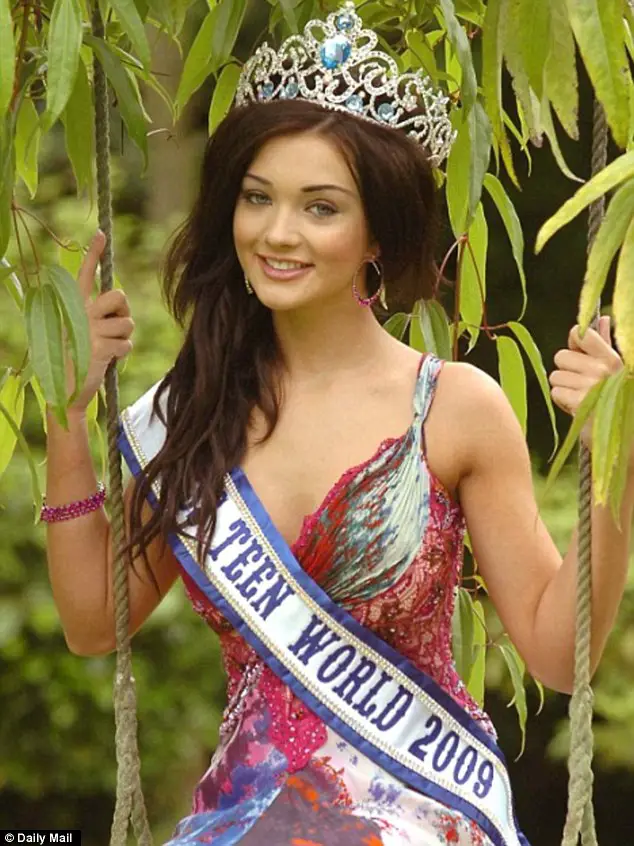 Amy Jackson as Miss Teen World in 2009 (Pinterest)
Well, that was not enough for the beautiful actress. A year later, Amy went on to win the title of Miss Liverpool, which eventually led her to participate in Miss England.
After Amy won a handful of beauty pageants, Boss Model Managemen signer her.  
3. Acting Sucess In India
Her modeling career became a stepping stone for Amy to join movie business. During one her modeling sessions, she was spotted by one of the top Indian film directors, A. L. Vijay, who saw the potential in the actress.
"I remember waking up one morning, I got a phone call, my dad answered and he said 'Amy there's a call from your agency, a director has been in touch.You never know what to expect.So I didn't get my hopes up. But after a few days the director flew from India to London to come and meet me."
Within two weeks from the phone call, Amy flew to India and landed a role in her first movie 'Madrasapattinam' in 2010. After that, there was no stopping the British actress. She has been a part of some successful movies like 'I,' 'Singh is Bling,' and 'Theri.'
When asked about her experience as an actress in India, she said,
Over in India it's a whole different story. I've got my own hair and make-up team, I've got my assistant, and I also have two bodyguards - which is very strange.I think that's part and parcel of being an actress but I never thought it would happen to me. It's lovely coming home and seeing my family and friends and just being normal, but over there it's different. I like the contrast."
The beautiful Bollywood actress deserves the praise. Doesn't she?
4. Fitness Freak
Being an actress and model, one has to be in shape, and Amy is no exception. She is very loyal to her fitness regime which is ever changing. 
Amy does not like to stick to the same workout routine every week. Besides, she also indulges in yoga, cardio, swimming, and jogging.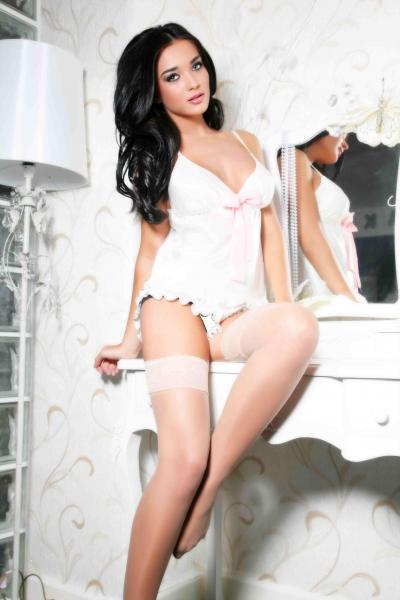 Amy Jackson's photo shoot (healthyceleb.com)
She does have an incredible body. Besides, her tummy does not need much work out as she has been horse riding since she was a kid and is naturally flat. H
5.Amy Jackson's Dating Affairs
Like all good things attract attention, we can be pretty sure that Amy has guys drooling over her. She is not married yet, but she does have a line of guys in her dating portfolio
After she made her entry in Indian movies, Amy met Prateik Babbar on the sets of the film 'Ekk Deewana Tha.'
The duo unofficially dated back in 2012. But the news was confirmed when Prateik moved in with Amy in her apartment. But that relationship ended without Amy and Prateek disclosing the reason behind it.
When her fans were trying to figure out how her relationship with Prateik ended, another news surfaced the Tabloids: Amy Jackson's dating the boxer, Joseph Selkirk.
But their relationship took an ugly turn when the boxer pushed Amy to the ground during a row at the Malmaison hotel in Liverpool on 8 November 2013.
Later, the court found the boxer guilty and gave him a 12-month community order.
But that did not stop Amy from dating other guys. She was later in a relationship with Ryan Thomas, but their long-distance romance only lasted for seven months.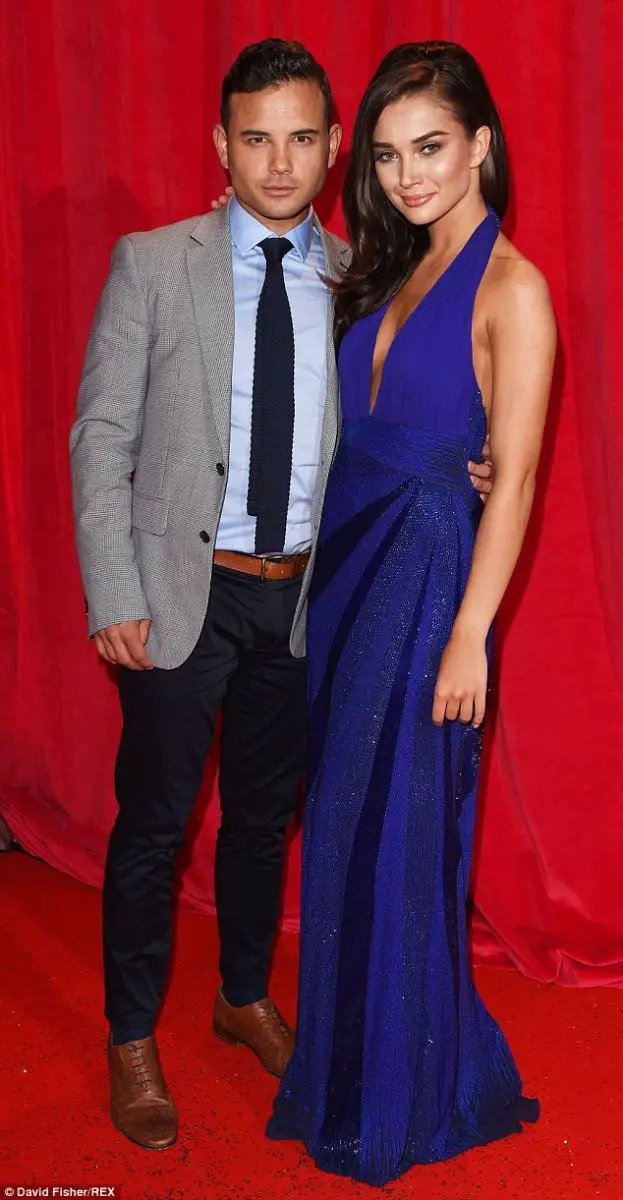 Amy and Ryan Thomas Pose For Camera (Dailymail.co.uk)
In 2016, Amy was linked with the ex-boyfriend of Cheryl Cole, Jean-Bernard. The duo first met each other in Cannes Flim Festival and was introduced to each other by a Publicist.
But her ongoing romance with the entrepreneur, restaurateur and nightclub owner, Jean-Bernard, was put to rest when Amy posted a picture of Tom Stockton, who lives in Liverpool. Amy referred to him as her "T baby," but it was not confirmed if she posted that on a funny note or she meant it.
Anyway, that story ended right there. And, wait, there is more!
Later, she started dating yet another multi-millionaire, George Panayiotou, who dated English Glamour model Danielle Loyd in 2016.
 George and Danielle reportedly broke up after Danielle decided to end the relationship because of his playboy lifestyle.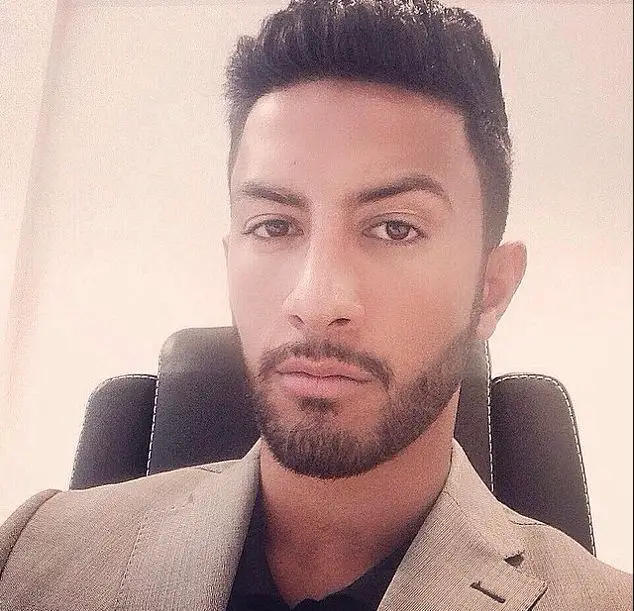 Caption: International star Amy Jackson's new boyfriend George
George is the brother of British businessman Costas Panayiotou. Costas and George are the sons of British property tycoon, Andreas Panayiotou. 
Lovely Holiday With Boyfriend
Lately, in January 2018, Amy enjoyed a lovely holiday break with the owner of Playground nightclub located in Hilton Hotel, Liverpool.
George and Amy had dated for a while in the past. Amy and George decided to give their relationship another chance after they bumped into each other during Christmas when she was in London.