It is sporadic to see long-distance relationships work out in the world. Some have happy endings while some, unfortunately, fail.
Actor/singer Ana Brenda Contreras went through something similar. She had to physically separate herself from a loving relationship with her partner while pursuing her career. And when it was impossible to carry on, she sacrificed her relationship to continue with her life.
Dating Details
Ana Contreras, who is 32 years old, started dating the Spanish model/actor Ivan Sanchez in 2015. Ivan confirmed their relationship in a radio interview with Mexican actor and media personality Javier Poza in Feb 2016.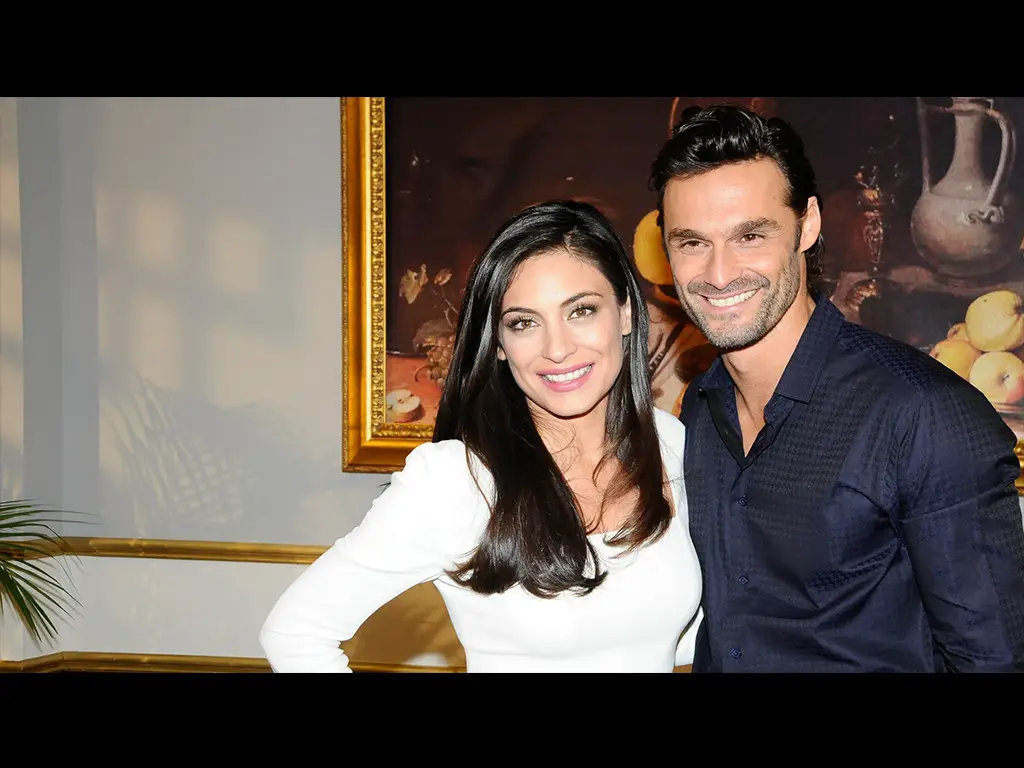 Ana Brenda Contreras with boyfriend Ivan Sanchez (Photo: mediaguidegroup.com)
The pair's relationship was going well until rumors started surfacing about their possible breakup. Finally, in December 2018 Ana confirmed the speculations about their separation as the truth.
It was obviously a shock as things between them seem pretty cool. However, the inevitable happened, according to the actress work commitment came in the way of their relationship. Thus, she chose to let go of her boyfriend and focus on her career via working on the series, Dynasty. But, she did hint on the possibility of patching up.
Interestingly, Ana decided to quit the show, Dynasty in August 2019 due to a lot of workloads, stress, and personal things.
Previously, Anna was married to Alejandro Amaya in 2013. But, the marriage failed as the husband and wife got divorced in 2014.
Bio & Family
Ana Brenda Contreras was born on 24 December. The McAllen, Texas native, is the daughter of Blanca Perez and Efrain Contreras, who died of a fulminating heart attack on October 2017.
Taking about her family history, it was her grandparents that emigrated to the U.S., making her ethnicity Mexican. She grew up with a brother named Alberto Contreras, mostly in Houston.
However, she moved to Mexico City at the age of 15 and competed as a young pop singer on the TV show called Pop Stars.
The Mexican actress of the height of 5 feet and 4½ inches (1.64m). then attended Centro de Educación Artistica (Center for Arts Education) to study acting and made a career out of it.
Career & Net Worth
Ana Contreras started her voyage in the world of fame when she was just 15 through the show Pop Stars. She was a finalist in the show and later joined a music band called T'detila, recording their first album in 2003. And in 2004, she made her acting debut in 2005 through Barrera De Amor.
Since then, Ana appeared in different theater shows and movies. Her outstanding theatrical performance could be considered Grease. While the films she has appeared on are Dueelo de Pasiones, Juro Que Te Amo, Sortilegio, and Teresa.
You Might Be Interested In:- Manuel Garcia-Rulfo Silent On Married Life? Successful Career Talks
As her most recent work, she appeared in a U.S. TV show by CW called Dynasty as 'Cristal Jennings' in 2018.
With such fame and publicity, Ana has been able to collect a total net worth of $10 million. But as everyone can see her success growing, it is definite that those numbers will soar in the future.