Entertainment
Anastasia Baranova Frequently Talks About Boyfriend but Is He Real? Dating Someone Or Busy Uplifting Career?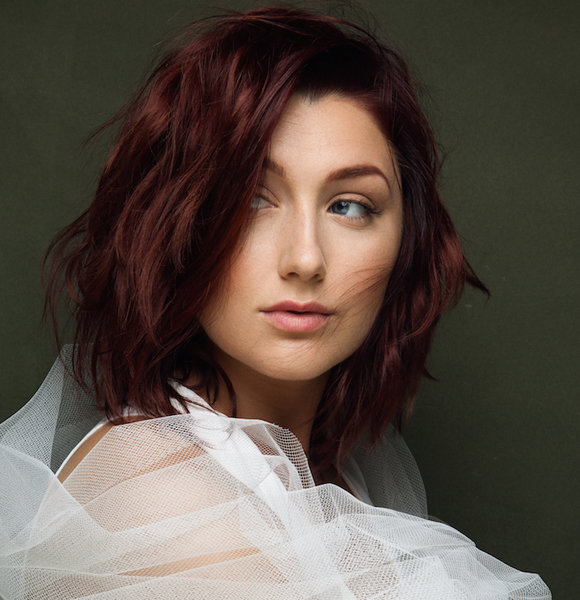 When many television personalities confuse their fans and followers by not revealing information regarding their personal life, there are some celebrities whose social media posts related to their love life confuse us.
The gorgeous 'Z Nation' actress Anastasia Baranova is one of those celebrities who frequently has talked about her boyfriend in her tweets but hasn't introduced him well in the tweets and the interviews.
Today, we address Baranova's lover and clarify if she is yet to get married.
Anastasia Baranova Is Married?
Anastasia Baranova has been tweeting about boyfriends since 2011. Anastasia sometimes tweets that she had a dream about her pregnancy, and sometimes she says she wants to go to Disneyland with her partner.
Read: Maia Campbell's Separation with Her Husband & Her Past Struggles
In May 2011, Anastasia posted a tweet stating that she had a dream where she was pregnant and her baby-daddy had left her.

Later in April 2013, Anastasia introduced her first partner to us with the caption "This is my first boyfriend. TRU LUV." However, it remained unclear if she referred to the guy as her first love or the noodles.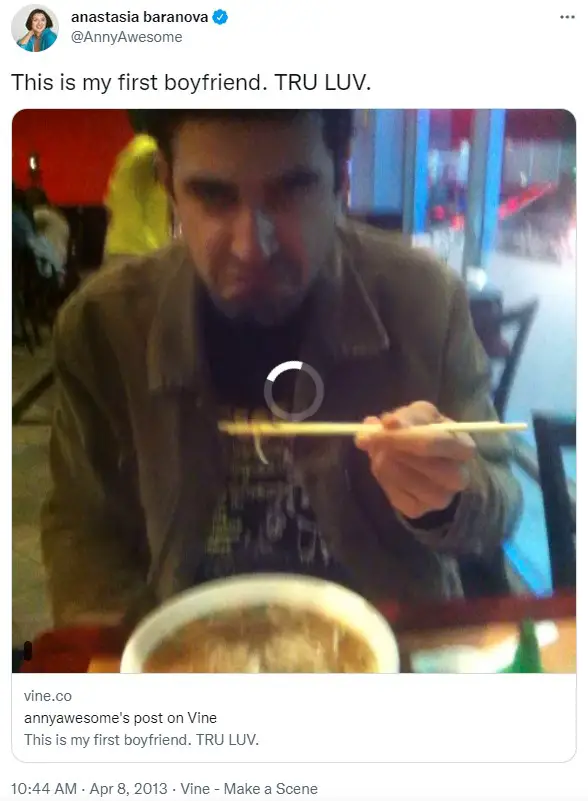 Anastasia's tweet about her boyfriend (source: Twitter)
In the same year, in September, Anastasia expressed her desire to go to Disneyland with a boyfriend who would later turn into her husband.

However, in April 2015, Anastasia gave us a hint about her love life. She revealed that she has a lover by saying that her real partner loves her TV partner.

Though Anastasia talked about her partner on Twitter for a very long time, she never introduced her beau to us. So was she single the whole time, or was she just dating secretly?
Single or In a Relationship?
Anastasia, who has many tweets about her lover on her Twitter, has now taken Instagram to introduce her new love interest to us.
Previously she confused us by sharing an image of her dog as her baby and as her lover on nation boyfriend's day, but later, when we shared more pictures, we found out about her real beau.
On January 16, 2017, Anastasia shared a now-deleted image of her with her dog with the caption "Picked the baby up from camp." She was seen kissing her baby in the picture.
If you follow Anastasia on her official Instagram account, you can see her sharing her pictures with American music director and recording artist Tyler James Williams, who seems to be her partner.
On January 17, 2017, Anastasia shared a now-deleted image of her cuddling with Tyler. While sharing the picture, she captioned it "Living The Dream."
Also Read: Marlon Wayans- A Marvelous Talent! What Is His Net Worth?
Later on February 15, she shared another now-deleted cute picture of the duo where she asked Tyler not to leave her. She wrote-
Rain or shine, as long as you're mine. (AKA #donteverleavemeeeecauseillfiiiiiindyou)
Likewise, Tyler also has shared now-deleted pictures of him and Anastasia on his Instagram. Recently, on Anastasia's birthday, Tyler wished Anastasia a "Happy Birthday" by sharing an image of him holding Anastasia's hand while walking on the streets.
Congratulations to Anastasia for finding new love. We hope we see her pictures at Disneyland with her beau, and if everything goes well, it won't be too long before we get the news of her being married to her beloved.
Stay with us for all the updates on Anastasia Baranova!