Entertainment
Anderson .Paak: Inside Rapper's Family With Supportive Wife - They've Seen It All
Anderson .Paak is a multi-talented musician; be it singing, rapping, drumming or dancing, he has mastered all. The two times nominee for two Grammys (2017) has already carved his name on the music industry, but his music is not the only thing he is busy with. 
Paak is a married man, who welcomed a son after getting married. Also, he was previously married at his teenage days and got separated later. 
Anderson .Paak's Married Life: Two Wives And Son
The 30-year-old rapper, Anderson .Paak got married to his longtime girlfriend, Jae Lin back in 2011. He first encountered with his wife at the Musicians Institute of Hollywood. Jae was a Korean vocal student at the Institute. 
The couple shares a six-year-old son named Soul Rasheed together.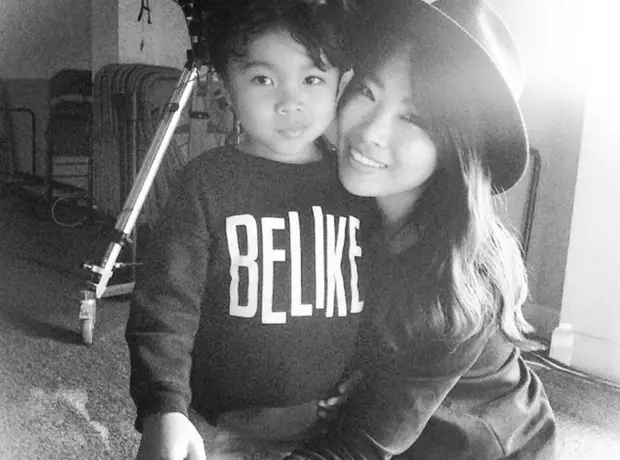 Anderson .Paak's wife and son (Photo: capitalxtra.com)
In an interview with themaven.net in September 2015, he revealed that his son was a newborn baby in 2015. In the same interview, Anderson was also asked about the time when he was homeless. He replied,  
"There was a period of time where I was homeless, and I had a family. My son was a newborn. I just got married. That time of being homeless built a lot of character. That's the foundation that I'm on right now. A lot of songs came out of that. I needed that sh*t."
Likewise, Paak put his dancing son, Soul in front of cameras on a special birthday episode of the show, Ellen. 
Similarly, .Paak gushed about his wife in the show, The Breakfast Club in July 2016. Again in an interview with theguardian.com in April 2016, Anderson revealed that Jae was, in fact, his second wife while he recalled the time when he was working on a weed farm. He stated, 
 "So my [second] wife came in from Korea and she got pregnant…"
Anderson was previously married to his then-girlfriend when he was at the age of 21. He first met her at Oxnard's church and later also moved to Los Angeles with her, at the age of 21.
Soon after getting married, Anderson got nearly divorced, which he revealed in an interview with LA Weekly in July 2016. He stated, 
 "Soon as I married the girl, I was about to divorce her. I just wanted some stability. She was encouraging toward me singing and getting back into music. So I am grateful to have gone through that, 'cause she helped me get back into it."
The American rapper is currently living happily with his second wife, Jae and seems very much in love with his family as per his interviews. With his family's love and support, he has achieved much in his career too. 
Stay with us for the emerging updates on the life of Anderson .Paak!