Entertainment
Andrew Glennon Who? Wiki, Age & Other Essential Details On Amber Portwood's New Boyfriend
"16 & Pregnant" and "Teen Mom" star Amber Portwood generally creates headlines with her shocking behaviors on these MTV reality shows, but now she has made headlines, not for her inappropriate behavior, but because of her love life. She has a new man in her life, and his name is Andrew Glennon.
Well, when you are linked to a public figure, then it's normal to attract attention towards you as well. People are curious to know Amber's new man, so without further ado, let's learn more about the life of Amber's love interest, Andrew Glennon!
Who Is The New Man Amber Portwood Is Dating? A Short Wiki of Andrew Glennon:
It was not long ago that Amber Portwood called it quits with her former man, Matt Baier. But just two months after the split with Baier, Amber was seen kissing a tall and handsome man in her hometown, Indianapolis in August 2017, who was identified as Andrew Glennon.
So that only meant one thing, she had moved on from Matt and found new love in her life.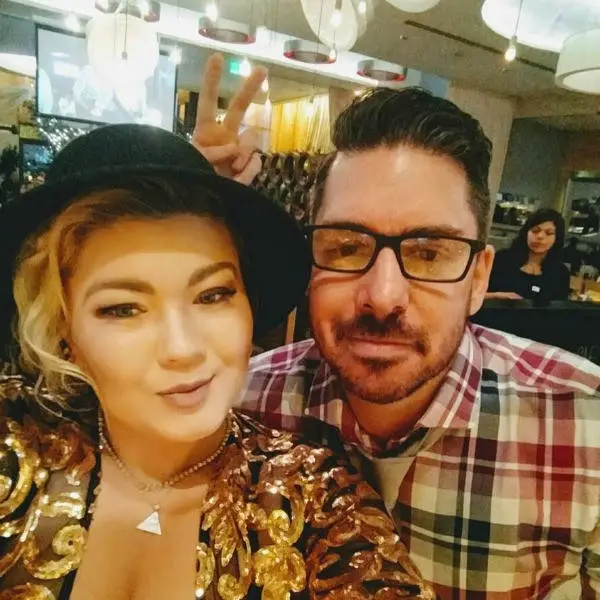 Caption: Amber Portwood has a new love in her life, Andrew Glennon.
Photo Credit: eonline.com
But who is Amber's new love? What is his job? How old is he? These are the questions currently popping inside the minds of her fans and media.
Andrew is professionally involved in the production field in films and television, and it was also reported that he and Amber first crossed paths while working on the sets of "Marriage Boot Camp." An insider divulged that they gelled pretty well from the get go.
"It makes sense Amber and Andrew grew close during filming. Her relationship with Matt was in bad shape and when you're shooting a show like this where there is a lot of heightened emotion, participants bond with the crew."
The insider also added,
"During filming, Andrew noticed Amber before she noticed him. He contacted her once filming ended. She and Matt were broken up and she invited him to come visit."
So that is how things initiated between them huh?
Speaking of his age, well, he is 33 as per the Twitter post of Amber.
When a fan questioned their age gap, she tweeted.
He's 33?? I'm 27...that's perfect to me and that's all that matters

— Amber Portwood (@AmberLPortwood) August 17, 2017
Furthermore, his girlfriend is not shy about showing her love for her boyfriend on social medias.
And did you know, he is not really Amber's type, but still they are inseparable from one another?
A source elaborated this in the statement as,
"Andrew is a little bit nerdy, but she likes that about him. She sounds very happy. He's really tall, well over 6 ft., which Amber loves,"
So for those who still are unclear of his job and his professional involvement, we would like to tell you that this guy from Malibu, California, is in the production of film and television and specializes in the camera department. He has also worked as a cinematographer for some short films and few similar indie projects.
Think we're still missing something? Do let us know in the comment section below!