Entertainment
Angie Hicks, Massive Net worth At 44; Supportive Husband & Family Behind Success
American entrepreneur Angie Hicks is no stranger to success as she has earned a massive fortune through her home services website Angie's list. Blessed with a supportive husband and family, Angie credits them as one of the reasons for her successful career. She listed her husband as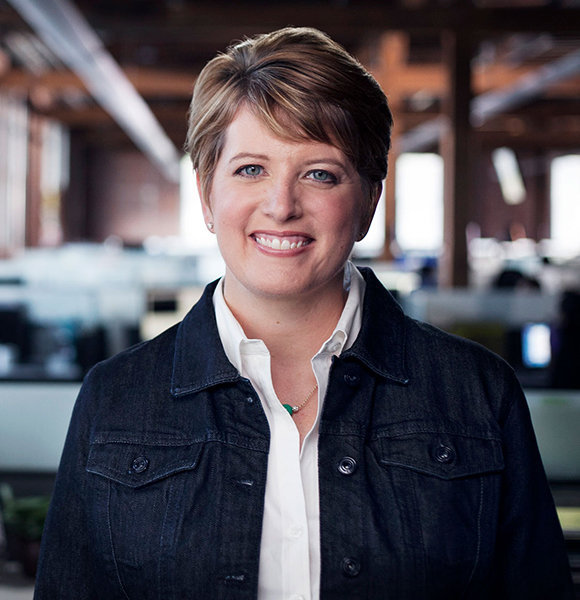 Behind every successful person, there are many people in the background helping them achieve success. 
American entrepreneur Angie Hicks is no stranger to success as she has earned a massive fortune through her home services website Angie's list. Blessed with a supportive husband and family, Angie credits them as one of the reasons for her successful career.
Supportive Family Behind Success
Angie, the co-brainchild behind the American utility website Angie's list, has always had a supportive family.
Immediately after her graduation, venture capitalist Bill Oesterle presented an idea to Angie about starting a utility service that connected costumers with local service providers.
She was not sold on that idea, but her grandfather encouraged her to take up the opportunity. And in 1994, Angie accepted the proposal from Bill to start Angie's List. But, she faced problems inducing people to subscribe to their service.
She nearly gave up after going door to door and facing multiple rejections, but it was her family members that kept pushing, and as a result, the company started gaining success.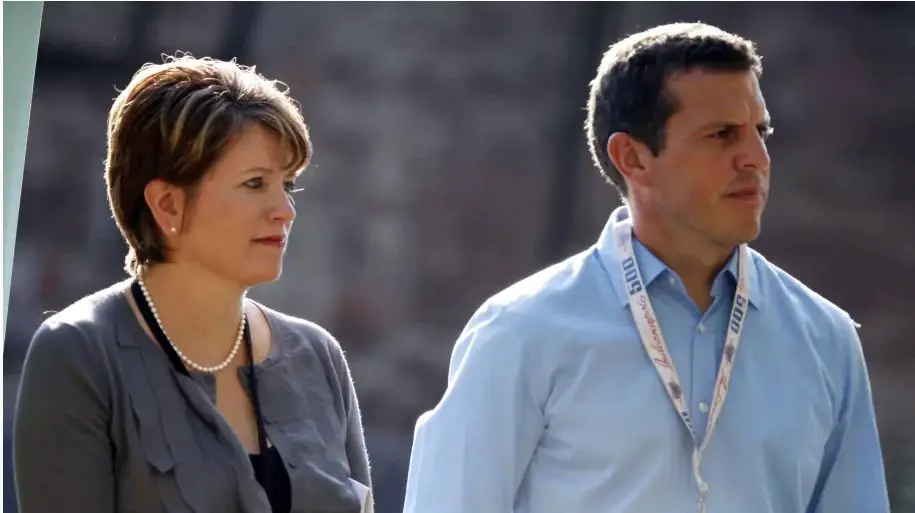 Angie Hicks with Angie's List co-founder Bill Oesterle at an event (Photo: Angie'slist.com)
Despite all the hard work Angie put through, she credited her family for her success.
She listed her husband as the most supportive person and referred to him as her backbone. She further added that her husband gave her the best advice and is the best problem solver she has ever met. She also added he was always striving her to move forward. 
Moreover, when asked about her inspirations in an interview with Entrepreneur.com in 2017, she merely quoted her family and her kids saying:
My family. My kids. It's why I do what I do, it's for them. Being their role model and their support is everything to me.
Angie, blessed with a supportive husband and family, is still going strong at the age of 45. And being the face of Angie's list for last 23 years, she shows no signs of slowing down.
Vast Fortune
Angie always dreamt of doing a job in the financial sector, as a banker or financial advisor. However, she turned into an entrepreneur after serving Bill Oesterle as an intern and co-founding utility service website, Angie's List, in 1994. 
After a year of hard work, Angie's list had 1000 customers, paying them to find local service providers. With the advent of the internet, the business boomed, and the company had 5 million listed members, in 2011.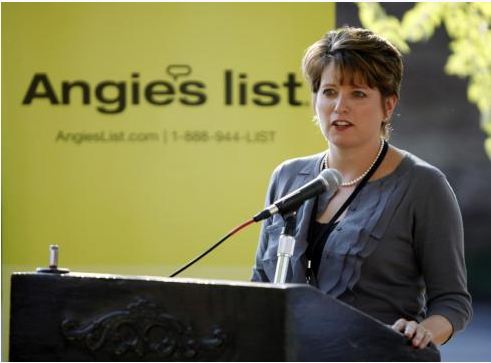 Angie Hicks addressing young entrepreneurs at Indiana Minority Business (Photo: Depauw University)
Angie's list was a paid service directory initially, but in 2016, a free membership tier was added to the website. Likewise, in 2017, the company was quoted to be worth $500 million, and Angie's net worth was reported to be $190 million.
Keep Visiting to stay updated on the life of Angie Hicks!