Entertainment
Angus Sampson Concerns On Family Privacy; Keeps Married Life With Wife At Bay!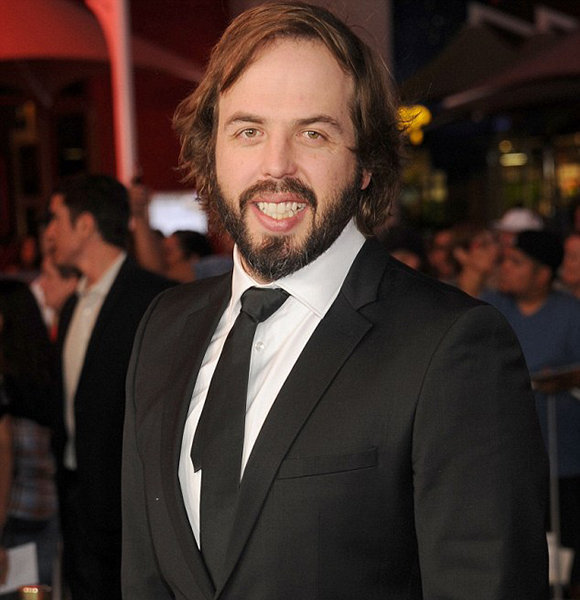 Not every celebrity desires their personal life to create headlines in the media, and become the matter of public discussion. Many celebrities guard their personal life, and their ultimate goal is to keep the details of their private life close to their chest. 
One of such names is the actor and writer, Angus Sampson, who has confined his details of his private life to himself only.  There's no doubt that Sampson's love for privacy in his personal life runs deep. However, on one rare occasion, he spilled the beans regarding his family life. 
Well, let's begin to unfold the Angus Sampson's secret married life!
Angus Sampson Has Family, Wife, But Values Privacy!
Graced with both talents and charms, Angus Sampson is quite secretive about his romantic life and continues to give a hard time to the fans who want to know about their favorite star.
Raising both mystery and curiosity, Sampson made his fans wonder whether the actor has an essence of love in his life or not until he came forward and spoke about his family life, in one of his interviews.
Back on October 17, 2014, Sampson, who is 38 years of age, mentioned that he is married and has a wife. Further, he revealed he has two sons, who must be now eight and five years old. However, Sampson didn't disclose their identity stating the importance of their privacy.
Nevertheless, he mentioned that his wife works in the industry and while talking about fatherhood he divulged,
"[fatherhood]  gives me an opportunity to take my head out of my backside."
Moreover, he used to split his time traveling between Melbourne and LA and juggle between personal and professional life. Thus, in an interview back in December 2014, when asked about the reason for waiting until 2014 to move to LA with family; he responded the query by saying,
"I thought, "I don't want to come here on a whim, but with a body of work I feel warrants being here."
Even though the actor, Angus Sampson talked about his married life in a couple of interviews, he is yet to share how he met his wife and eventually turned his then-girlfriend into a wife. 
It's evident that Angus values privacy in his personal life, thus, least information about his romantic affairs with his probable girlfriends in the past has created headlines. 
Well, like many celebrity's secret dating or married life brings along, Sampson's private life also brought its share of gay rumors. However, the fact that Sampson is indeed married and has a wife should be enough to confine the gay conjectures to rumors only. Also, he hasn't come forward to speak on the matter yet!