Entertainment
Ann Wilson Struggle Against Her Weight: Mother of 2 Adopted Children, Married to Husband in Her 60s
The world gradually changes in a matter of years which is exactly why the past decades have been so different from each other. Looking back at those golden years, you should admire about some of the icons of that time. One of the music sensations of that time is Ann Wilson. Where is she now?
Ann Wilson was a familiar name in the music industry from the late 70s to 80s but now even though she's still in the business, her following has dropped significantly. Learn about how the musician got over her struggle with weight. Also find out who is she married to. Does she have children as well?
Her Weight Loss:
Ann Wilson was having a problem with controlling her weight all her life. But on 2002, she was thrilled to announce that not only had she lost a lot of weight but also found a way to control it since then. She was seen promoting a new laparoscopic surgical procedure called LAP-BAND Adjustable Gastric Banding System so that everybody facing a similar struggle could get help from it.
Caption: Ann Wilson talked about her weight problem in 2008
Wilson who has lost 60 pounds was eager to share her experience on a statement she gave to usatoday30.usatoday.com on 2002 she said;
"I am pretty thrilled,"
She opened up about how her growing weight had been a concern for her since childhood and reaching adolescence it has been harder for her. She tried one method after another "Atkins, Scarsdale, Cambridge, the cabbage soup diet, the fruit diet, juice fasting, rice, plain fasting," she recalls,
 "Then there's eating only protein and no carbs, or eating only carbs and no protein. It was impossible. It just would not work." But after trying LAP-BAND, she has felt relieved and wants to help others feel the same
Her Family Life, Married to Husband in Her 60s:
Her Weight Loss is not the only thing that she had accomplished in her personal life. She got married to Dean Wetter, 65 on April 2015. The couple had already gone out 30 years before their marriage but things didn't work out when they got drunk and Wilson, very young back then had tried to seduce him, but don't worry Wetter had remained a gentleman and denied it.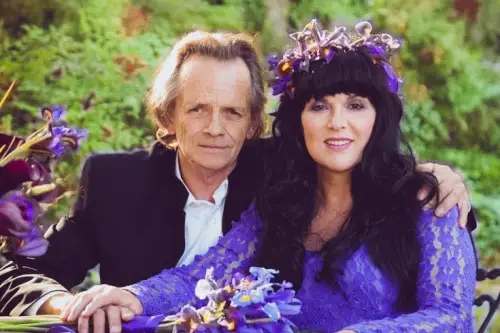 Caption: Ann Wilson with husband in their wedding on April 2015
Source: tumblr.com
Who would've known that they will be married after all this time? "We are super blessed to be sharing life together," the couple tells PEOPLE. The couple got married in Topanga, California, in her manager Carol Peters's backyard. They exchanged their vows in front of an intimate group of friends and families under a floral-adorned arch.
Wilson's new husband who works on multi-generational communities did not just get a wife but also two children. They were Wilson's children, her daughter Marie whom she adopted in 1991 and her son Dustin whom she also adopted in 1998. The newlywed couple is already a family, and there is a very low chance that this will end up in a divorce.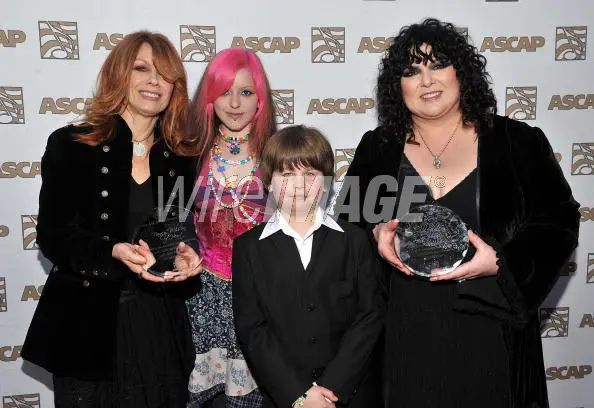 Caption: (left) Nancy Wilson, (right) Ann Wilson with son Dustin and daughter, Marie at the ASCAP Pop Music Awards in 2009
Source: 'Wire image.'
Ann Wilson's Short Bio:
Ann Dustin Wilson was born on June 19, 1950, in San Diego, California, US. Her parents moved a lot but finally settled in Bellevue, a suburb of Seattle, Washington and then she graduated from Sammamish High School. She had also received a star on the Hollywood Walk of Fame along with her sister in 2012.
On 2013 she and her team won the Rock and Roll Hall of Fame as well. She now has an explicit net worth calculated to be about 18 million dollars and the influential contribution on her net worth was through her music career.
As of the present year, she has released her new EP 'How to be Single.' She also has appeared in the TV documentary called 'The Eighties.' She has also starred in the 'Last Week Tonight with John Oliver.'