Entertainment
Annie Murphy's Fans Sharing The News Of Her Married Life But Is It True? A Secret Husband Around The Corner?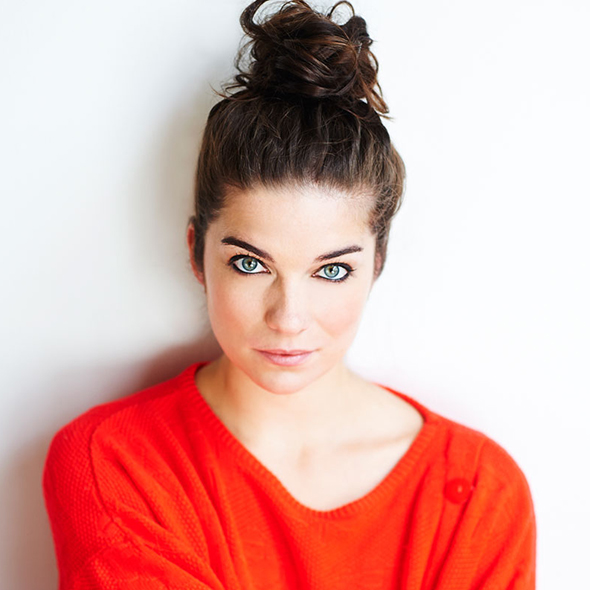 Even after being a public icon, celebs do like to keep their personal life in a low-key and maintain it that way. It's okay to do so, too because sometimes lots of attention and limelight might disturb the privacy which everyone deserves. 
Canadian actress Annie Murphy too has not publicized her personal life. The very topic has made her fans more curious about her married life. 
Not so publicized marriage!
The rising Ottawa-bred Annie Murphy is building up her career in the industry. She is popularly known for her work as Alexis in CBC's hit sitcom 'Schitt's Creek.'  She has won the heart of many by playing the character of a spoiled socialite who is thrown for a loop when her family is deprived of its fortune. But in reality, she is determined one.
The 30-years old actress has maintained privacy about her boyfriend or married life. We are familiar that she got married to the Hollerado frontman Menno Versteeg, but their dating history or marriage date is still a mystery as she never bothered to talk about it or publicize it. Despite maintaining the relationship off the radar, the pair is found sharing the love in their posts on Twitter and Instagram.
She shared a tweet relating a Christmas gift for husband.

Then, again she discusses in an ironic way about the divorce too on which her fans also supported.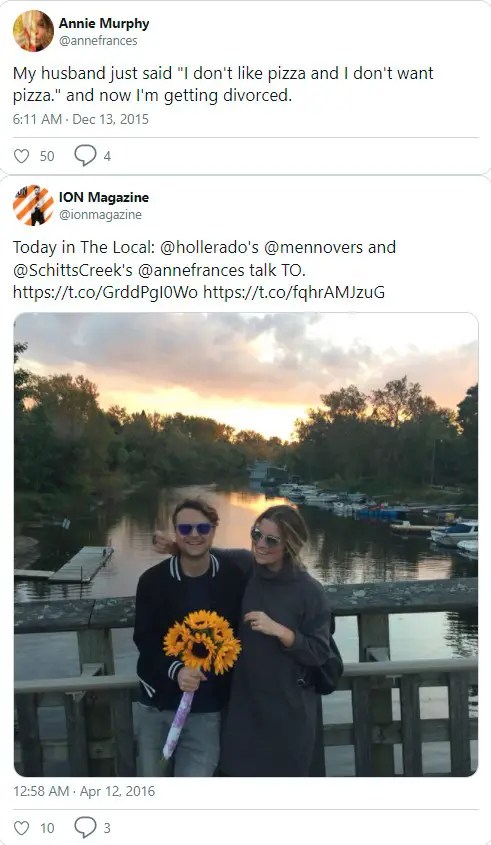 These are some posts which are evident of Murphy being married, and her fans also reacted to that in an impressive way.
Further, the pair also celebrated their anniversary last year.
As for now, the pair is sharing blissful marriage life, but in the past, they got struck by a bitter incident. Alicia Murphy shared the horrible experience of her's in an interview, for which she stated,
'We lost everything that we owned, and went to live in my husband's grandparent's attic. But it was an experience that I honestly wouldn't go back and change. It really did give me a big reality check in terms of what a person really needs."
Though the incident was a nightmare, the couple has successfully moved on from that experience. Well! We would like to wish the couple blissful marriage life ahead and lots of success too.
A Peek Into Murphy's career:
Annie Murphy's work includes 'Blue Mountain State' (2010) then further she worked in Rookie Blue, Flash Point (2012) and also she guest co-hosted in the first episode of This Hour has 22 Minutes (2017).  But she is well known for her work as Alexis Rose on which she is cast alongside the comedy legends of Canada Eugene Levy, Daniel Levy, and Catherine O'Hara. 
For her work in the award-winning sitcom, she was also nominated for Canadian Screen Award for Best Actress in a Comedy. All her work must have helped her to come up with sizeable net worth, but despite her works, she officially has not revealed the exact figure of net worth.