Entertainment
Another Name Added To The Steven R McQueen's Girlfriends List. How Far Will The Dating Go?
After spending decades in the entertainment industry, it is not the unusual thing to be in the relation with the co-actors. We know lots of the rumor of stars' date and all. We are all aware of one name in that regard that is American actor Steven R McQueen.
This American actor is very open about his affairs. So, let's get more familiar with our favorite 'The Vampire's Dairies' actor's current girlfriend, gorgeous Olivia Pickren.
Will their Dating Sustains?
This 28-years-old actor, have quite an extensive list of girlfriends. He is a womanizer we can say, as we have seen him going from one relation to another in no time. Currently, he is dating American model and actress, Olivia Pickren since 2014, as per various sources.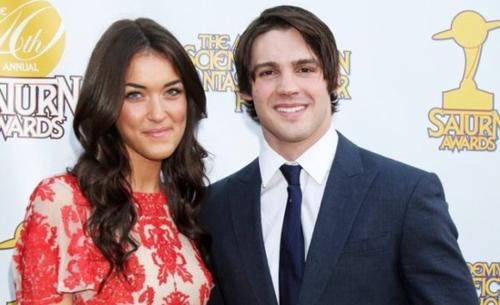 Caption: Steven introduced his new girlfriend on red carpet Saturn Awards 2014.
Source: teen.com
They were first clicked together in the red carpet Saturn Awards 2014. From there, they maintained a healthy relation. If we see their togetherness, seems like Steven has been a great boyfriend.
He knows how to make his girl feel special. In the Christmas 2015, Olivia posted a sweet tweet mentioning about her boyfriend's gift.
Awww, isn't that a nice gesture shown by Steven to make his girl feel special. As stated earlier, Steven does know how to make her girl special.
For now, we don't have any latest updates of their relation, but if we go through the Instagram post of Olivia, we can find lots of romantic pictures shared with the mysterious guy.
But still, the couple hasn't yet given any official statements in that regards. Is the love story still going on? According to the various sources, Steven and Olivia were together since 2014. But as we can see the Caption in Olivia's post, which says,
"365 days of happiness and love. Thank you for making me feel on the top of this universe?"
This statement of her's creates confusion about her relation with Steven. Did she move on, in her life? It seems like that.
A Closure to Steven's Casanova image
Talking about this Vampire's dairies star's past connection, the first relation of his was on 2008, with an American actress and singer Chelsea Kane. They first met during the audition and got into the affair. Having no particular reason, they ended up on 2009. And currently, she is dating Peter Porte.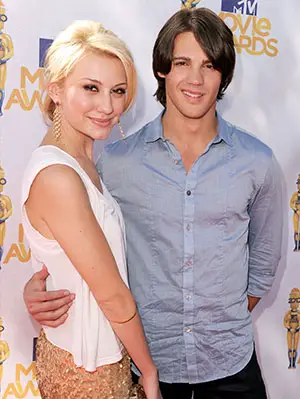 Caption: Steven and Chelsea were clicked together in MTV Movie Awards. (2008)
Source: teen.com
Then comes the another blonde lady, Trisha Cummings on the same year 2009. Their relation went smoothly for a year and then the love fever was over without giving any official statements on 2010. Then, she has been in an affair with Seth MacFarlane which ended on 2012. And for now, she is possibly single.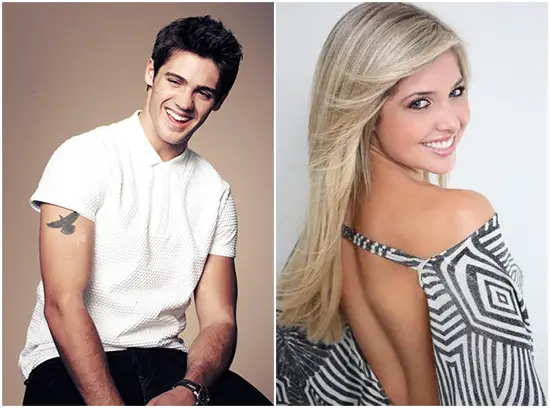 Caption: Steven and Trisha; together from 2009-2010.
After a couple of rumor stories, this star got into a relation with another actress, Hilary Harley.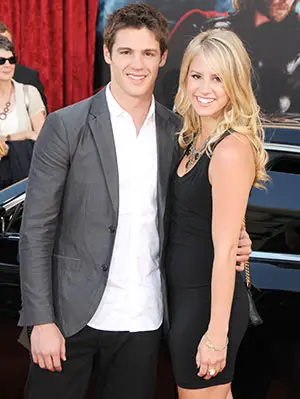 Caption: Hilary and Steven were looking great together.
They were able to take their relation to two years and a half. After pulling their relationship for two years, without any official statements, the couple split on 2013. After the last link of Hilary, there is no news of new relationship and is single till date. That was the longest relationship known in this actor's life, so far.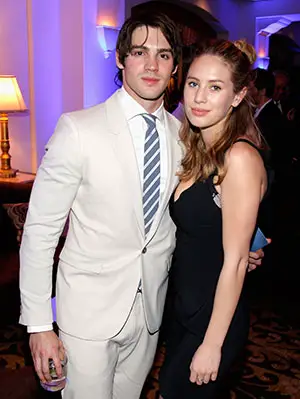 Caption: Steven with his then girlfriend, Dylan. (2013)
Source: teen.com (3)
Steven dated a model, Dylan Penn which was the shortest link in Steven's life which was for three months. And she is not dating anyone recently. Many actresses and models came in Steven's life. Then, we all were waiting for another love chapter in Steven's love life. There were no any doubts that he will be looking for another sexy lady in his life. After all his relationships, we cannot speculate him as gay.
Caption: Steven's relation from 2007-present.
After being in the entertainment industry for a decade, this actor has been able to establish his image. He started his career in a sci-fi TV show 'Threshold' as Jordan Peters. He continued with 'CSI; for Miami,' 'Everwood' and his movie debut was with 'Minuteman,' 'Without a Trace,' 'Chicago Fire.'
After all his hard work that he has given for his career, he finally got a role as Jeremy Gilbert in the series 'The Vampires Diaries' which gave his career a real break.His all work contributed in his net worth which results in a complete figure of $3 million.
Looking at the past relation of Steven, what will be his relationship status with his new beautiful girlfriend? How far can it go? These are always an unanswerable because you never know Olivia can be the 'fated one, ' or their relation might have a sad ending. There is no less probability in either case. All we can say for this actor is to have a blissful life ahead with his partner.