Entertainment
Arlene Dickinson Reportedly Married Twice; Almost Had A Third Wedding!
Arlene Dickinson Reportedly Married Twice; Almost Had A Third Wedding! Well, the self-made millionaire, Arlene Dickinson knows such-like scenario better as she got married twice in her life only to separate. Nevertheless, she found love in a man, and it seemed as if she would get married for the third time too, but she didn't.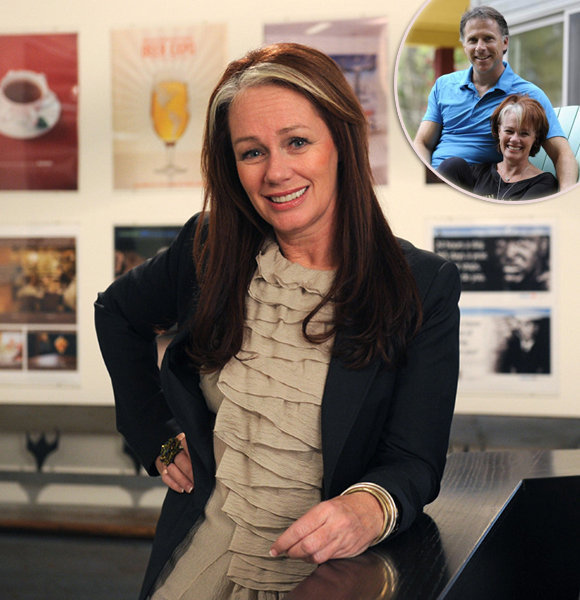 The self-made millionaire Arlene Dickinson clearly knows that end of a marriage doesn't mean the end of one's love life, as she too got married twice in her life only to separate. Nevertheless, she found love in a man, and it seemed as if she would get married for the third time too, but she didn't.
If you are curious to know about sixty-one-year-old Arlene's romantic unions, then stay till the end as we bring you everything there is to know about her marriage and love affairs!
Arlene Dickinson's First Marriage
Arlene Dickinson married her best friend's older brother in 1975 when she was just nineteen years old. Arlene gave birth to her first child a couple of years later and eventually, welcomed three more children.
At the time, she and her partner, whose identity remains confined, found themselves surrounded by poverty. They couldn't even afford their house in Calgary and had to move to Carstairs. Arlene supported her family working full-time doing household chores and all which was in her capacity when her then-husband decided to go back to school to become a teacher.
Happy married life was all Arlene wanted, but fate had something else prepared for her. She felt miserable for herself and also inadequate; all she wanted was the love an affection.
While dealing with her problems, she found someone who made her realize how miserable she was, following which she got into an extramarital affair when she was 30. During a talk with Chatelaine back in 2013, she revealed, 
"Flowers, jewellery, money — they don't mean anything . But if somebody is kind, stops and listens, that is more compelling to me than anything. I didn't understand how unhappy I was in my marriage until this other man was nice to me. I was so hungry for any scrap of affection and validation."
When Arlene's former husband found out about her affair, he filed a petition for a divorce, and they got separated officially. Besides the divorce, Arlene also got excommunicated from the Mormon Church and even lost her sales job at a Calgary television station.
During the process of her separation, Arlene underwent the pain of losing the custody of her four children. The judge ordered that she wouldn't have her children until she proves herself to be financially capable of looking after them. Recalling the moment as the most devastating part, she said,
"I just felt so guilty about what I'd done. I only got to see them( her children) on weekends, which was torture. And at that time the mother always got the kids, so it was hard to explain."
But the sole purpose of getting her children back empowered Arlene not to give up. She then worked as a partner for the full-service marketing agency "Venture Communications Ltd" in 1998 without any wage or salary.
After ten long years of dedication and hard work, Arlene became the Company's sole owner, and her supervision and guidance made the company Canada's largest marketing-communications firm, making financially stable and worth looking after her children.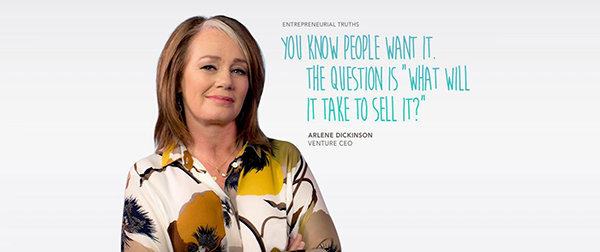 Caption: Arlene Dickinson in the Venture Communications carousel.
Photo Credit: venture
Looking back at her extramarital affair, Arlene feels guilty, which she shared with Chatelaine:
 "It was a terrible choice, not just in retrospect but at the time — living a lie, telling lies, makes you feel horrible. I wish I'd had the courage to do the right thing and exit my marriage in a better way." 
Married Again!
At the age of 41, Arlene again experienced the joy of wedding for the second time and got married. The duo lived a marital life for seven years with her second husband. But the relationship too couldn't last, and it ended in divorce.
The identity of Arlene's second husband is kept as a secret as well, but there was a romantic union which didn't remain hidden under the wraps.
The success Arlene got from her Venture company got her a lot of attention. Mike Armitage, a television producer of the CBC show Dragons' Den, wanted Arlene to join his reality show, where entrepreneurs showcased their business to a panel of venture capitalists. So, she joined the dragon's den in 2007 in its second season and appeared there for eight consecutive seasons. 
On the fourth season of CBC's Dragons' Den, Arlene met the sales entrepreneur David Downer. The duo got into a relationship and even bought a fully-furnished farmhouse outside of Collingwood in 2010. During an interview with the National Post in their luxury home, Arlene gushed about her house, saying, 
"With a home, you have to fall in love first. I've had fancier homes, but to me, this is magical, In the past, when I found a place, I'd start thinking of ways to make it mine. But this place just seemed like it belonged to nature. I can just come and visit. With this place, I feel like I've been living here for years. I feel the same way about David, like we've known each other for years."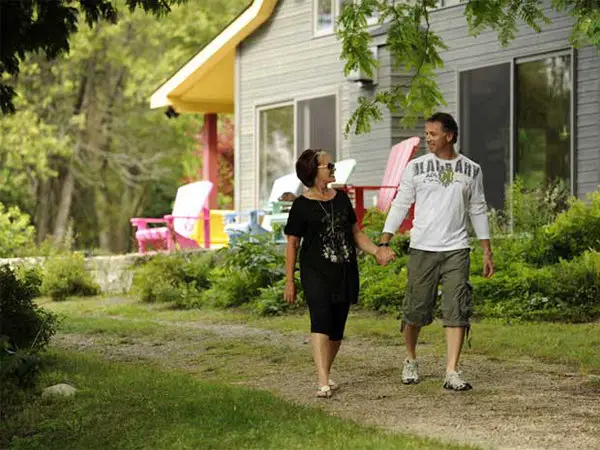 Caption: Arlene Dickinson and her partner David Downer outside Arlene's farmhouse back in 2010.
Photo Credit: Nationalpost
Later in 2011, the pair got engaged, but could not turn their engagement into marriage, as they eventually broke up.
Despite all the struggles of her failed relationship in her personal life, Arlene has established herself as a businesswoman, television personality, author, and investor. With her hard work and dedication towards her work, today she is known as a self-made millionaire with a net worth of over $80 million.
If you're in a dilemma as to what initially inspired her, she shared that her desire to get her children back was her best motivation.
 I had the best motivator in the world: I wanted to get my kids back. My kids and grandkids are everything to me.
Arlene is demonstrably a source of inspiration to a lot of women, and to share her experiences with them, she has written books, titled "Persuasion" and "All In."
Think we're missing something? Do let us know in the comment section below!