Entertainment
Who Is Asher Roth: Facts On "I Love College" & "Party Girl" Singer
Asher Roth, the American rapper initially became famous after singing about partying and never wanting to leave in his 2009 single titled I Love College. However, in the last couple of years, the standard of his lyrics has substantially increased from cheesy pickup lines to more mature content. Asher has been involved with the music industry for a while, and he's made his mark stronger with every new release.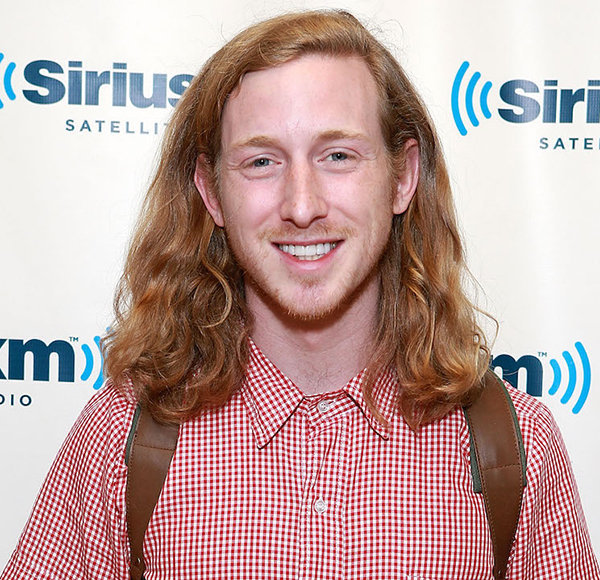 American rapper, Asher Roth who gained national recognition with his hit single, I Love College has standardized his lyrics from cheesy pickup lines to more mature content. And with his every new release, he has made his mark in the industry.
And because of that, he has been able to garner a significant number of fans. However, many few are aware of the star's life behind the camera. So here are some facts that you probably might have missed about Asher.
Asher Is An Outspoken Supporter Of Marijuana
Asher has always been vocal about the medicinal and psychological benefits of marijuana. The Rapper agrees with other celebrities like Tommy Chong and Snoop Dogg in the opinion of legalizing weed.
In 2010, he also started an online initiative Bongress to collect support for Proposition 19, which have legalized various marijuana-related activities if passed by the voters. 
Asher Roth's Similar To Eminem
Asher has been compared to Eminem on several occasions. Asher has a gift for presenting his songs with clever words, rhymes and witty sense of humor which is the original style of Eminem.
However, he is not well-liked by Eminem fans. Moreover, Asher was also dissed by Eminem in a track from his album Marshall Mathers LP2, to which Asher responded by saying that he was surprised to know that even Eminem noticed him. 
Early Rapping Years
Asher became involved with rapping at an early age. While in 10th grade, he started writing, rapping and recording in a friend's basement. He sold 250 copies in two days, which became his inspiration for making a career in the music industry.
While in college, Asher created MySpace account and uploaded some of his verses. He befriended Scooter Braun, an Atlanta-based promoter and was subsequently signed by him. Scooter currently serves as the manager of Asher. He also featured in DJ Drama-helmed mixtape The Greenhouse Effect in 2008.
Asher Roth's Rising Career
Asher released his first major studio album Asleep in the Bread Aisle in 2009 produced under the collaboration of Schoolboy, SRC, and Universal Motown Records.
The collection consisted of 12 rap songs of which I Love College was Asher's first significant hit with the audience. Likewise, his debut album Asleep In The Bread Isle peaked at number 5 on the Billboard Music 200. 
Asher's 2011 song Last Man Standing featured Akon and was also included on the soundtrack of Madden NFL '12. He also featured on the cover of 2009 issue of XXL Magazine's Annual Top 10 Freshmen: Hip-Hop's Class.
He even appeared in the 2013 movie $50k and a Call Girl: A Love Story and enjoys a net worth of $2 million.
Short Bio of About Asher and Married Life:
Asher was born as Asher Paul Roth on August 11, 1985, in Morrisville, Pennsylvania. He belongs to a working-class family with his mother working as a yoga instructor, and his father as the executive director of a design firm.
He is of Jewish descent but doesn't consider himself Jewish in spite of his Jewish-sounding name. Asher attended Pennsbury High School and later joined West Chester University as an Elementary Education Major but then dropped out due to his professional career.
Asher was previously in a relationship with Anna Brothman. However, the details of his current love life are not disclosed. Asher often performs without any shoes.
So he is also known to perform barefoot.