Entertainment
Ashleigh Cummings, Inextricably Connected to Boyfriend: Continents Apart But Dating
What does it take to make a relationship work even when you are hundreds of miles apart? Actress Ashleigh Cummings knows it better when it comes to still being so much in love even when you're continents apart.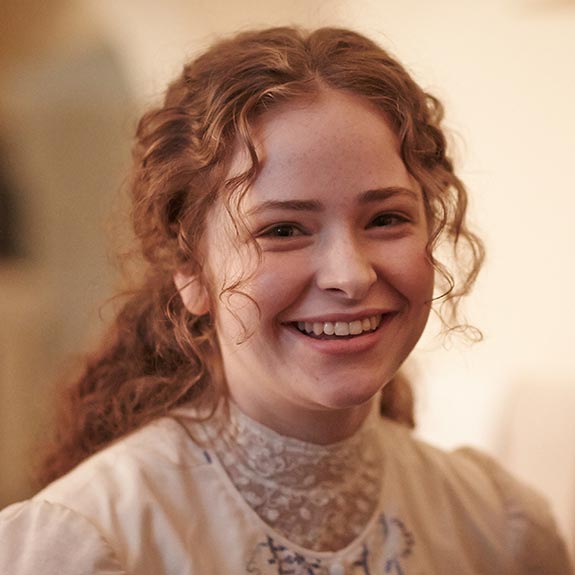 What does it take to make a relationship work even when you are hundreds of miles apart? Actress Ashleigh Cummings knows it better when it comes to still being so much in love even when you're continents apart.
The 23-years-old Aussie actress has been busy traveling back and forth, Australia to the US, giving her a minimal amount of time to spend with her boyfriend, Aaron Jakubenko. But you know what they say, distance is just a number, and for this lovely couple, the longer the distance, the stronger the love.
Ashleigh is an up-and-coming actress who's been dating fellow Australian actor and model Aaron for a while now. Even though they have been together for a while, there is no news of the two getting married. According to sources, Ashleigh was pregnant. We can't be too sure about since there is no valid information, but we can always be hopeful that she might have a baby shortly. Good luck with that to the lovely couple.
Ashleigh Cummings Career Highlights:
Ashleigh Cummings started her career as a dancer in the 2007 film Razzle Dazzle: A Journey into Dance. She later starred in the film, Tomorrow, When the War Began, in 2009. She also earned a nomination for Best Young Actor at the 2010 Australian Film Institute Awards for the same film.
In 2011, she was a cast in ABC1's drama series Miss Fisher's Murder Mysteries and in 2012, it was announced that Ashleigh was set to star in the television adaptation of Puberty Blues, two of her most prominent roles so far.
On June 2016, after her fifth time applying, Ashleigh won the Heath Ledger Scholarship. She accepted the award at a gala ceremony in Los Angeles from the hands of Late Heath Ledger's half-sister Ashleigh Bell.
She has five award nominations including three Australian Film Institute, a Film Critics Circle of Australia Awards and Logie Awards each.
Ashleigh was born on 11 November 1992. She is an Australian actress who was born in Saudi Arabia. She attended different art schools around Australia. She is better known for her works in series like Miss Fisher's Murder Mysteries and Puberty Blues. Recently, she was cast in the movie Pork Pie, a remake of the 1981 film, Goodbye Pork Pie.
Caption: the Director of Pork Pie talking about the film.
Ashleigh Talks About Being Unaware Of Pork Pie's Standing and Her Experience Living In Saudi:
While Ashleigh Cummings isn't quite exactly popular in the US, she has gained a massive fan following out of nowhere in her home country of Australia as well as New Zealand. According to reviews, the movie is a faithful remake of the original movie Goodbye Pork Pie and portrays every unique feature the first movie did while dropping an interesting twist at the same time. And while it can be easily regarded as one of the best films in the history of New Zealand, she was completely unaware of its popularity.
Apparently, when Cummings first auditioned for the movie, she had no idea how important 'Goodbye Pork Pie' was to the New Zealand crowd. The 1981 film heralded the era of Large Scale New Zealand Cinemas and holds a heavyweight in the history of New Zealand movies.
However, the directors didn't find much fault in Cummings considering how versatile she was and how much effort she put in to absorb in the Kiwi culture and accent.
"I said, 'Look, are you sure you want to cast me because I feel like, as a patriotic thing, you really might need to cast a Kiwi?' Yeah, Nah, they said." says the Saudi Arabia-born Actress who further added,
"It was really easy to go too far and make it sound like a caricature. I still feel a bit guilty about it, but I also feel astoundingly fortunate because New Zealand is one of my soul homes now. I am absolutely in love with it. I would love to own property here, to raise kids here for a bit one day. Between my boyfriend and I, we've now worked on five Kiwi films, or jobs shot in New Zealand. We joke that New Zealand is our spiritual home."
The 24-year-old actress also confessed her experiences living in Saudi Arabia for 12 years and having contact with the infamous royal family of SA.
Ashleigh's parents who were doctors who worked for the royal family and were paid handsomely for their work. 
"I remember big trunks would come home, or Mum and Dad would be paid in bags of gold chains." says the actress who lived through times in SA, The Gulf War and the 2003 Iraq invasion.
"I was quite shocked when I came to the Western world and discovered how it was portrayed in the media because my experience was primarily a loving and hospitable one. Everyone was very welcoming and family oriented. There were dangerous elements, anti-Westerners, and extremists, but that was only a small portion of the population."
Ashleigh Shares How She Met Aaron:
In the same interview, Ashleigh talked about her beloved boyfriend who she met through a friend and how they hit perfectly with each other. 
My boyfriend and I talk about the notion that we live in an age of apathy. We have lots of magazine shoots, and very few of them are [of us] smiling or being ourselves. There's this notion of being cool, and we try to fight that. I'm full of love. That's who I am—and I'm happy to share and I don't what people to be afraid of that or embarrassed by it. I don't want the stigma of it being ooey, gooey, mushy love or whatever. It's human and it's real, and the world certainly needs more of it. We should embrace it.
Those are some beautiful words coming from a maiden in love living in contemporary times. It's understandable how she is so loved in Australia and that she plans on making a career in the big leagues of the USA, we are sure that she will come out as one of the boldest actresses ever.