Entertainment
Aubrey Drake Graham: His Extensive List of Girlfriend and Dating Affairs So Far
Aubrey Drake Graham: His Extensive List of Girlfriend and Dating Affairs So Far Something similar can be seen in the life of a popular rapper and singer, Aubrey Drake Graham, who has emerged himself as one of the best rappers in the world. Despite facing hardship in his early life with his parents, he has successfully made his way to stardom.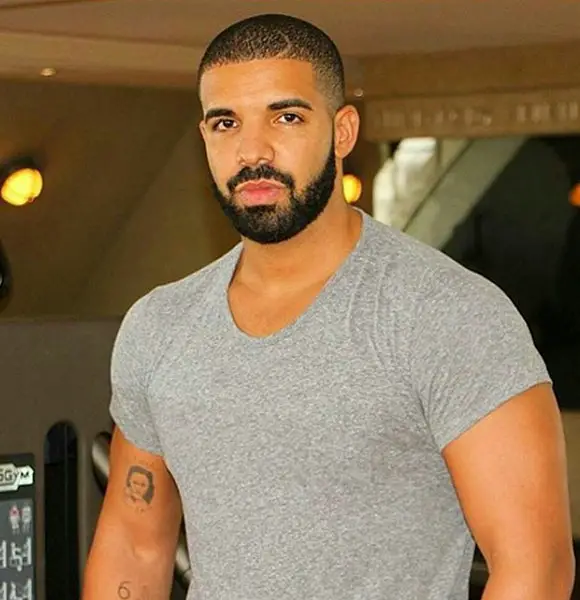 Most people want a feeling of stability in their relationship while it can remain just another word for some as they keep on banging back and forth throughout their affairs. They might be in search of the right partner who would make their life perfect, or they might just want to forget the pain caused by someone very special. 
Something similar can be seen in the life of a popular rapper and singer, Aubrey Drake Graham, who has emerged himself as one of the best rappers in the world. Despite facing hardship in his early life with his parents, he has successfully made his way to stardom.
However, his love life has taken a chaotic road as he has been linked up with a number of females which has raised a lot of questions as well as some eyebrows.
Well, the confusions will be cleared here, as we will be talking all about the rapper's love life. So, keep on scrolling!
Aubrey Drake Graham's Affairs
Known as one of the best rappers in the contemporary days, Drake has been linked and rumored to be dating several gorgeous ladies; which includes popular singer and rapper, Nicki Minaj.
Back in 2009, Drake was rumored to be in a relationship with Nicki Minaj, but the pair denied their alleged relationship and further added that they consider each other as a family.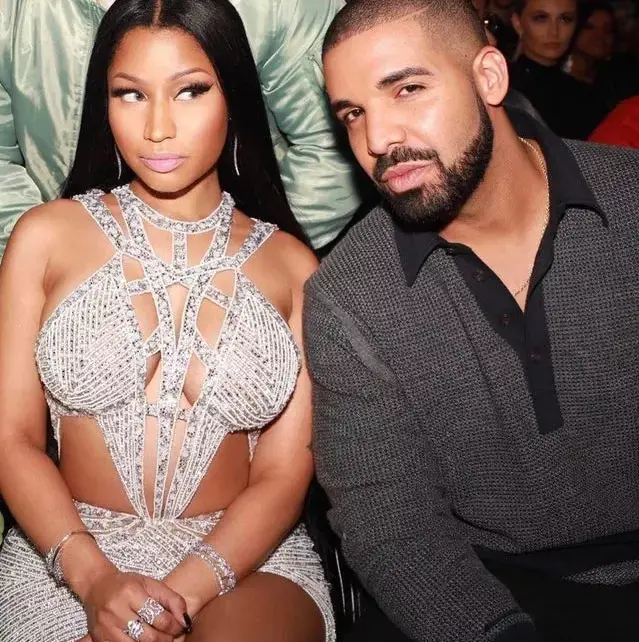 Caption: Drake pictured with his rumored girlfriend, Nicki Minaj
Photo Credit: ranker
In the same year, his name got attached to a model, Catya Washington. The pair reportedly began dating after Catya appeared in Drake's "Best I Ever Had" music video. The model even said that they loved each other and had been living together, but later decided to break up as she wanted to star in Bad Girls Club. The pair dated for a year; from 2009 to 2010. 
Caption: Drake's "Best I Ever Had" music video featuring Catya Washington. (Published on Jan 28, 2010)
Another rumor hit the spotlight in the following year when the Canadian rapper, Drake and the Barbadian singer, Rihanna were rumored to be dating. The pair first met in 2005 at the Toronto restaurant where Drake worked as a DJ. Rihanna met Drake when she visited the restaurant to film music-video for "Pon de Replay." 
The love between the two couldn't last for much longer as the duo ended their relationship within some years. Meanwhile, in June 2012, Drake got into a fight with Rihana's ex-boyfriend, Chris Brown.
Even though Drake and Rihanna parted their ways, they rekindled their relationship time and again and their on-off relationship went on.
However, on-off relationship with Rihanna didn't stop Drake from hooking up with numerous women like Dollicia Bryan (2012), Rita Ora (2012), Sophia Marie (2012), Tyra Banks (2013), Zoe Kravitz (2015), Deelishis (2015), and Serena Williams (2015). Well, some of them denied their relationship while some weren't shy to flaunt their affair. 
Despite being linked up with several women, Drake couldn't forget about his past love, Rihanna, and the pair remained friends. Drake and Rihanna have worked on many hit projects together including 'Take Care,' 'Work' and have appeared together in many stage shows as well.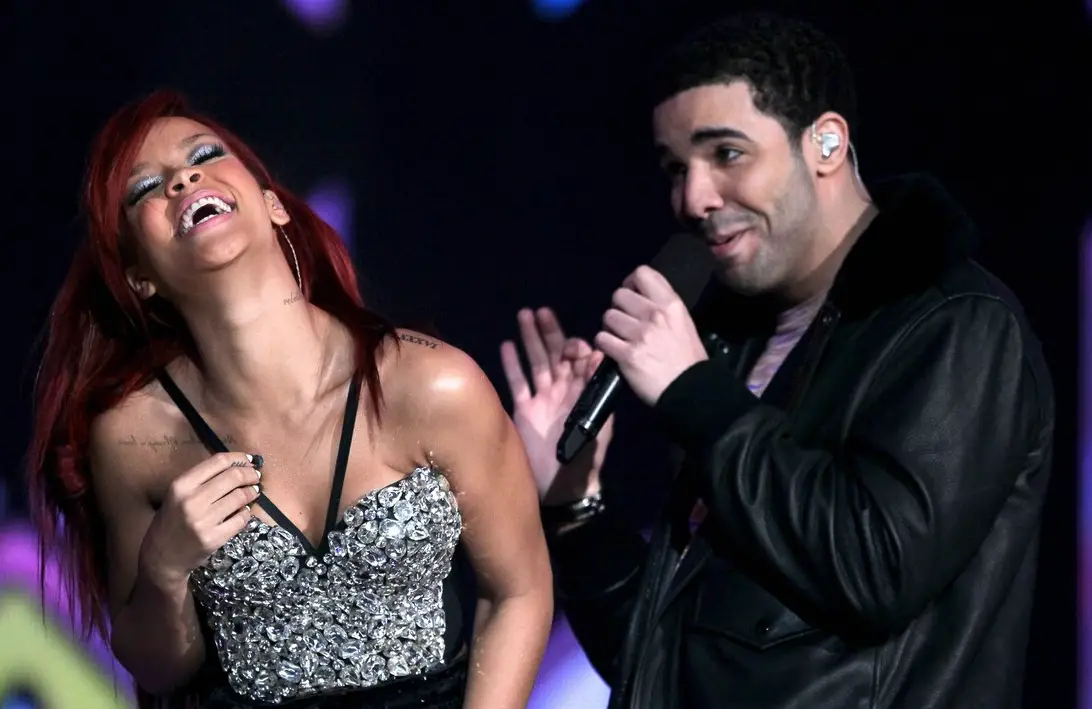 Caption: Drake and Rihanna giving an onstage performance
Photo Credit: Just Jared
Nevertheless, Drake, whose net worth is estimated to be $90 million, couldn't cover up his love with friendship; and announced his love for Rihanna.
The Canadian rapper hinted his love when he presented Michael Jackson Video Vanguard Award to the Barbados native at the MTV VMA's on August 28, 2016. He gave a heartfelt speech which he started off with his first encounter with Rihanna and further added:
"She's someone I've been in love with since I was 22 years old." 
After hearing such words from Drake, Rihanna gave a big hug along with a quick kiss to him and later, took her thanksgiving to Instagram where she stated:
"@champagnepapi your speech was so touching and I love you for that! All in all … Best night ever!!! I'm a lucky girl!!! To God be the Glory!"
The duo hasn't denied their relationship but has hinted on the speculation as they even got matching tattoos of shark that Drake bought for Rihanna at Toronto aquarium in New York City.
Although the pair didn't make any official declaration on their relationship, Aubrih fans rejoiced their reunion, but it didn't last for much longer as the couple split up once again in October 2016.
After the breakup, Drake moved on to the Instagram star, India Love back and by the end of the month, he was linked up with another popular star, Taylor Swift.
His instability in relationships has raised quite a few speculations in the fans including his sexuality as many assumed him to be gay as well.
However, the 31-year-old didn't stop to move from one relationship to another, and his next romance started off with the singer, Jennifer Lopez.
Jennifer and Drake were rumored to be dating back in December after JLo posted a selfie captioning it,
"Look who rolled up to my show tonight to say hi!! @champagnepapi#lovehim #jlovegas #ALLIHAVE"
Furthermore, the rumor was confirmed when Jennifer uploaded another picture with Drake on December 28, 2016, where the pair was seen cuddling with each other.
Recently, during the Netflix Golden Globes afterparty in January 2018, the rapper was spotted getting cozy with the actress Zoe Kravitz whom he was rumored to be dating back in 2013. Although they haven't made any official statement on it, their fans are quite excited to know about their union once again.
On the other hand, Jlo has remained quiet regarding the rumors, and since she hasn't deleted any of the pictures related to Drake, it can be assumed that the two are still together.
Aside from all the rumors, it seems that Drake hasn't found the right one for his life but what can be said; let the time be the judge!