Entertainment
Isn't Aubrey Joseph Of The Age To Be Dating? Or Just Too Busy With Career?
Isn't Aubrey Joseph Of The Age To Be Dating? Or Just Too Busy With Career? Usually, the love interest or the sexuality of a person gets targeted first. Moreover, while doing so, an actor gets related with some of their colleagues, co-star or someone who is often spotted with them. Similarly, 'The Night Of' actor, Aubrey Joseph is believed to be dating his co-star, but what veracity does this speculation hold?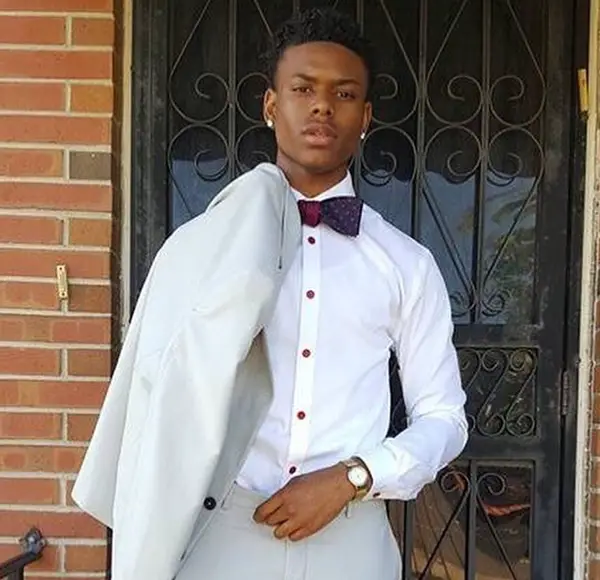 It's incredible how actors can keep their audiences occupied in their motion pictures or a show with their practical acting abilities. Hollywood has been giving us many phenomenal movies with skilled performers. But along with the captivating roles, the actors are able to grab their audience's attention in their personal life.
'The Night Of' actor, Aubrey Joseph has grabbed similar attention from his female as well as male fans. Although he remains low-key when it comes to opening up about his personal life, he is believed to be dating his co-star.
But what veracity does this speculation hold? Let's take a closer peep at the matter to find out!
Aubrey Joseph, Single or Dating His Girlfriend Secretly?
Almost every people involved in the showbiz have numerous eyes gazing at them; they often face the queries about their love and family life. Even when an actor keeps the distance from these kinds of questions, they still get surrounded by paparazzi or rumors related to their dating and affairs.
Aubrey Joseph has been a very private person, and due to his secret personal life, his dating affairs are little bemusing. Surprisingly, the young and talented Aubrey, who is believed to be enjoying a hush-hush private space, hasn't been seen with any lady who could be assumed as his love interest.
But because of the absence of a romantic union that Aubrey flaunts out in the open, many people believe him to be dating his Cloak and Dagger's co-star, Olivia Holt.
The rumor initiated after Aubrey shared a picture with Olivia earlier this year in February; where the duo looked cute while they hugged each other.
No doubt Aubrey, and Olivia look very adorable together, but there is a minimal chance that they are dating, as neither of them has addressed the nature of their relationship.
Nevertheless, Aubrey deserves props for successfully keeping his personal life details behind the curtains! And to all your surprise, it is not just his love life; he also has held his birthday and age a mystery.
Aubrey, who stands at the height of five feet and eight inches, attended Professional Performing Arts School in New York. Well, Aubrey has been active in his professional career since 2013, and his busy career might be one of the reasons behind his low-key love life. 
Aubrey, who seems very young to be in a committed relationship, is known for appearing in films and TV shows like Fading Gigolo (2013), Law & Order: Special Victims Unit (2014), Run All Night (2015), and The Night Of (2016).
Aubrey, who is fluent in hip-hop, tap, ballet and modern dance style, is all set to appear in Cloak & Dagger (2018), where he will be portraying the character of Tyrone Johnson / Cloak.
Think we're missing something? Do let us know in the comment section below!