Entertainment
Audrey Murdick And Her Family With Funny Husband Jeff Dunham!
What are the chances you will get to make the most out of your career while also balancing married life? Well, it is possible, but not many have done so with the perfection that Audrey Murdick and her husband have. Literally!
Audrey Murdick, a nutritionist and fitness fanatic has started a journey with her husband where she and her husband both can manage their married life and professional life as well. But how do they do it?
Let's scoop on her and her married life to find that out!
Audrey Murdick Wiki!
Audrey Murdick, age 37, is a nutrition specialist and an avid fitness trainer as well as former NPC fitness competitor. However, besides the professional introduction, Audrey likes to introduce herself differently.
Fitness Trainer Arrested:- Jackie Warner Get Arrested! Pleas Baring Deal In DUI Charges
According to Audrey's official website, Audrey is
"Indulgent food lover and pastry chef at heart! I am also the proud wife of a funny man, Jeff Dunham, mama to twin boys and step-mom to three grown girls. My goal is to simplify all topics Food, Cooking, Health, and Stress related."
This might be one of the most concise forms of self-introduction provided by the public figure.
Married To The Funny Man, Children
"Bios don't lie."
Just as Audrey said, she is married to a funny man, and his name is Jeff Dunham, a ventriloquist-cum-comedian, who is famous for his on and off stage acts. Off-stage acts are referring to how he is with his wife and his kids!
The couple got engaged on Christmas Day in 2011, followed by getting married about a year later in October of 2012. Jeff, the funny husband, revealed all of it through his Twitter platform, keeping fans up to date on his personal life.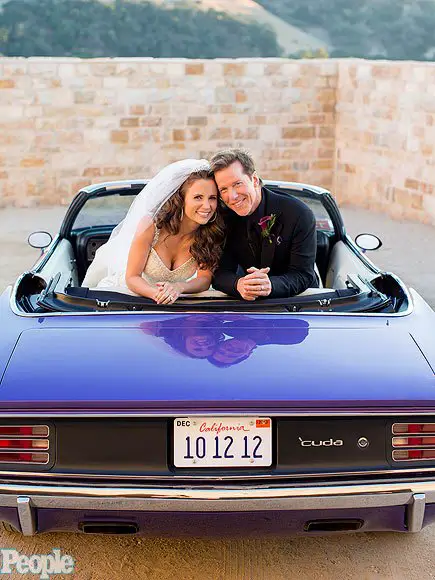 The newlyweds Audrey Murdick and Jeff Dunham in 2012 (Source: people.com)
Not many celebs do that, right?
Following a low-key wedding, in 2015, Jeff took the news of Audrey's pregnancy, revealing that the couple was expecting twin boys. Months after the revelation, the husband and wife welcomed their long-expected twins namely James Jeffrey and Jack Stevenson.
"Mama Audrey and both boys are happy and healthy and doing well. Born two hours apart and no C-section needed. I was literally right there, and after the heads were clear, the doctor let me pull the little guys out the rest of the way. Life doesn't get any more beautiful and amazing than that."
The twins, born in October of 2015 celebrated their third birthday in 2019. The kids are entitled to every moment of laughter with a father, who finds ways to keep them entertained.
Another Family Of Four:- Lynsey Bartilson Married Life Created Unlimited Bliss; Meet "Small" Family
For the 2017 Halloween, Jeff Dunham bought a dinosaur skeleton way bigger than himself. He surely knows how to make a childhood awesome, doesn't he?
Audrey also has a step-daughter, Bree, from her husband's former relationship; but reportedly the step mother-daughter duo is close to each other and has no bad blood between them.
Husband and Wife Living The Life
It is a no-brainer to live a happy life when Audrey's husband has a net worth of over $140 million. Although Jeff suffered a loss while selling his mansion located in Encino, California, for an amount of $4.1 million, the comedian didn't face any financial trouble due to his extensive assets and properties. But even though the couple is sitting on a fortune too big to imagine, they still do their share of work.
Audrey is a fitness fanatic and a brilliant cook, who often shares her recipe with her fans on Instagram. Her husband Jeff is a Ventriloquist, who holds a Guinness World Record for "Most Tickets Sold for a Stand-up Comedy Tour." Jeff has accumulated his net worth from his endless touring and his YouTube channel which has more than one million subscribers and above billion views.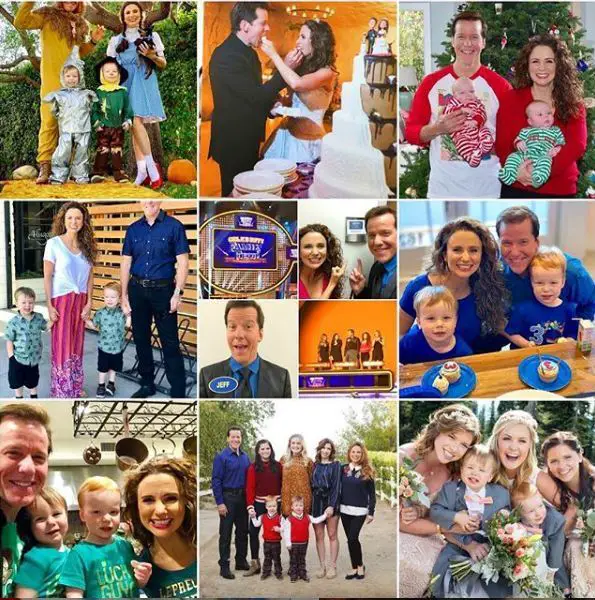 Audrey Murdick shares glimpses of her married life with husband Jeff Dunham on 1 January 2019 (Photo: Audrey Murdick's Instagram)
Apart from that, the couple has a show of their own, 'Incredible Edible America' where they travel across the country trying out food that has a feast to the eye. It surely is a dream work for Audrey as she claims to be an avid foodie!
The couple celebrated their sixth wedding anniversary back on 13 October 2018, which was a joyous occasion for both the husband and wife.