Audrey Roloff is the one who stole Little People Big World alum Jeremy Roloff's heart. Fans cannot get enough of the love-birds since their televised wedding on national television in September 2014. Keep reading to know about Audrey's life after marriage!... Baby Bliss...was figured that Jarrid was suffering from depression and mental illness, which led him to...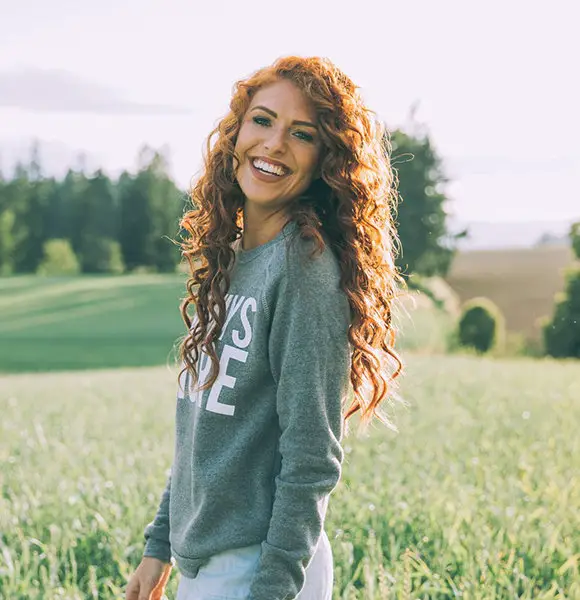 Audrey Roloff is the one who stole Little People Big World alum Jeremy Roloff's heart.
The pretty brunette came out of nowhere and scooped up TLC's fan favorite. Since then, she teamed up with her hubby and wrote a much-appreciated book about their married life; The Marriage Journal: Connect, Communicate, and Grow in Love.
Baby Bliss
The Portland native, Audrey welcomed her daughter, Ember Jean Roloff on 10th September 2017 with her reality star husband. Little Ember will hear some exciting stories about her parents' courtship as her mom and dad made it work against incredible odds.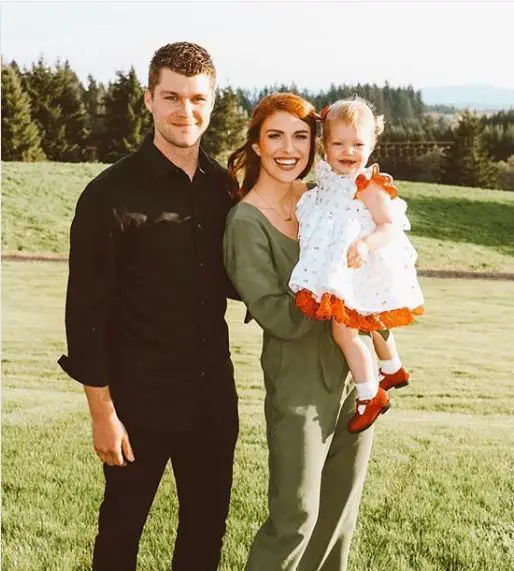 Audrey Roloff poses with husband Jeremy Roloff and baby girl Ember Jean Roloff on 1st May 2019 (Photo: Audrey Roloff's Instagram)
Well, the pair met on a blind date set up by a friend while Audrey was a freshman in college.
While Jeremy, height 5 feet 10 inches (1.78 m), fell head over heels in love, Audrey needed time to be sure about the relationship. She took her time while her man pursued her faithfully and diligently for two long years.
More About Audrey's Married Life:- After Getting Married In An Intimate Wedding Jeremy Roloff Is Ready To Welcome Baby With Wife
Audrey finally gave in to Jeremy's advances, but things were still tough for the couple due to geography.
However, faith played a significant role in their three-year long-distance relationship. The pair had a deep connection and trust in each other because of which they took a plunge and got married on 20th September 2014.
Interestingly, the couple had lived together in the same city for only a month before getting hitched.
The wedding was a big affair as the pair tied the knot in front of the world televised by TLC. Fans couldn't help but, term them the ultimate couple goals as at the time people break up even after being together 24/7, they made their long-distance relationship work and also managed to tie the knot.
Year Of Surprises: 2019 
Audrey Roloff was having one of the best days of her life on 18 September 2019, celebrating her daughter's second birthday with her hubby. But, things suddenly turned sour when she heard news of her pastor friend Jarrid committing suicide.
In a state of shock, Audrey mourned the death of a close friend and shared an emotional post on her Instagram in his remembrance. Later, it was mentioned that Jarrid was suffering from depression and mental illness, which led him to take the decision.
Earlier, Audrey and her partner had announced their pregnancy on 1 July 2019. The second time mother-to-be posted pictures with her hubby and daughter Ember with the ultrasonic photos to showcase to their fans. To celebrate the occasion, the husband-wife duo also went out on a double dinner date with Audrey's parents in August.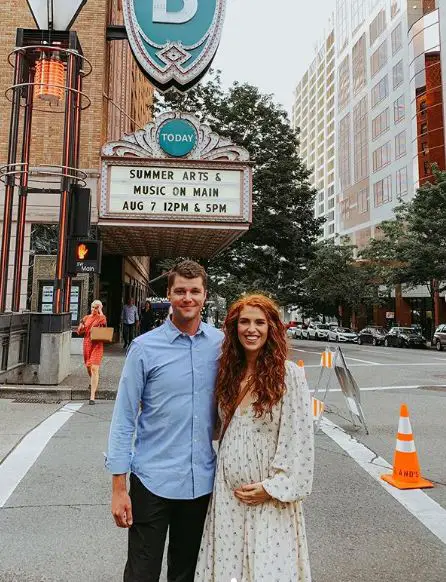 Audrey Roloff poses with husband Jeremy Roloff in August 2019 (Photo: Audrey Roloff's Instagram)
As of now, the couple is going through a mixed phase of emotion as they have lost a good friend. And, they are also worried about Jarrid's two children and wife Juli who are in deep grief with his loss.
Audrey's Wiki-Like Bio
The reality star was born on 19th July 1991 to loving parents. Audrey, birth name Audrey Mirabella Botti, had a healthy childhood surrounded by a family consisting of sister and brother.
An active child, she was a serious ballet dancer, competitive downhill skier, and an endurance swimmer. With little push from her father, she left it all and became a runner in cross-country and track team.
Audrey, age 28, was quite impressive as she earned a scholarship to go to Oregon State University where she became a lead runner and the team captain. While at the university, she did manage to major in Business (marketing and entrepreneurship).
After getting married straight out of college, the star of white ethnicity moved to LA and took up a job at sales in Gallo Wine Company. But, the hustle and bustle of the city of dreams didn't suit Audrey and her beau.
Thus, the pair packed their bags and moved to Bend, Oregon.
Audrey's Sister-In-Law:- Molly Roloff, Her Husband's Special Day! Spectacle Wedding To Witness
Audrey worked on her blog and project Beating50Percent with her husband since her move.
She made a good team with her life partner as the pair released books; Navigators Council: Connect, Communicate and Grow in Love Through 6 Weekly Questions and A Love Letter Life: Pursue Creatively. Date Intentionally. Love Faithfully. The book aimed to help married couples through Audrey's personal story. It was pretty well received.
Due to her appearance on the reality show Little People Big World and all creative endeavors, she boasts a net worth of $300,000.