Entertainment
Ava Sangster's Family: Happy Life with her Parents and Siblings, But What About her Boyfriend?
Ava Sangster, the sister to the famous Thomas Brodie-Sangster, is our topic of discussion today. She might not be as famous as her brother Thomas, but she does pack the good looks like him which eventually made us curious about her. We wanted to know more about her because there is not much information available on her.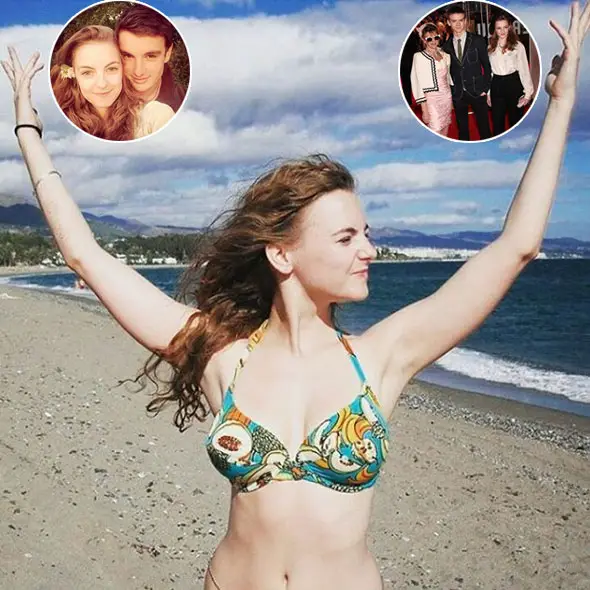 English actor/musician Thomas Brodie-Sangster's sister Ava Sangster is our topic of discussion today. She might not be as famous as her brother Thomas, but she does pack the good looks like him.
Caption: Performance by Winnet: Walk On (2014)
Ava seems to have a pretty well-maintained relationship with her family; especially she is close to her sibling Thomas, with whom she was seen in the movie Last Legion.
The family is also involved in the music scene. They have a band called 'Winnet' where Ava and her mother do the singing; Thomas is in the bass section and father on the drums with an extra lead guitarist.
Does She Have a Boyfriend? Dating?
Apart from her family life, her fans are interested in her love life too. One of her fan pages on Instagram posted 3 weeks ago about her break up with Greg Evain.
  The fan page stated that the couple deleted their relationship status from Facebook and unfollowed each other on Instagram after the breakup.
The caption says,
"This is so sad,  Ava and Greg deleted their relationship status on Facebook and also they stop following each other on Instagram. I'm so sad, they were a beautiful couple"
 Ava had previously shared their picture together. Her ex-boyfriend Greg is a London based musician. 
According to his bio, Greg started performing at the age of 9 and now he is doing a Masters course named "jazz piano performance" under the supervision of Simon Purcell at the Trinity Laban Conservatoire of Music and Dance.
Caption: Ava Sangster with then-boyfriend, Greg Evain.
Ava Sangster's Short Bio:
Ava Sangster was born on April 11, 1992, in England. His zodiac sign is Aries. Both of her parents are in the entertainment industry. Her father, Mark Ernest,  is an actor, musician, and film editor, and mother Tasha is a singer known as Winnet. She has two siblings; one is, of course, her brother Thomas Brodie-Sangster and another is her second cousin Hugh Grant, who is an actor.
According to her Facebook description, she is currently a London based freelance Florist and is also a dancer. She is a former actress known for The Last Legion.