Entertainment
Awesome Actor and Comedian Charlie Murphy: Is He Dating Anyone After His Wife's Demise?
It will probably be a heart-wrenching atmosphere around someone if they lose their loved ones. It will be more frightening to see it happen in front of your own eyes knowing all along you cannot do anything to prevent it. Such tragedy struck the famous actor/comedian Charlie Murphy in 2009. Let's know what that was.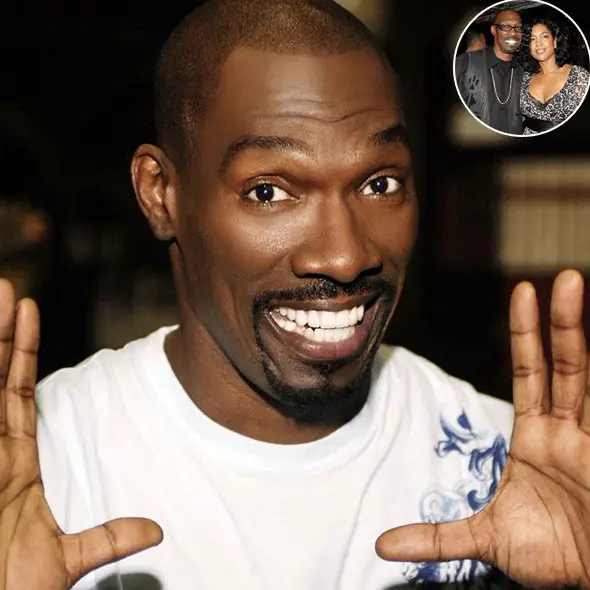 Quick Information
Children/Kids

3 (2 Sons, 1 Daughter)

Eye Color

Dark Brown

Hair Color

Black

Hair

Short

Weight

N/A

Height/ How Tall? 6'1" (1.85 m)
Career

1980–2017

Net Worth

$2.5 Million

Dating/Affair

No

Gay

No

Divorce/Split

Not Yet

Wife/Spouse

Tisha Taylor (m. 1997–2009, her death)

Relationship Status

Single

Date of Birth B - 1959-07-12, D - 2017-04-12
Daughter/s

Eva Murphy

Son/s

Xavier Murphy

Brother/s

Eddie Murphy, Vernon Lynch

Mother

Lillian Murphy

Father

Charles Edward Murphy

Ethnicity/Race

African-American

Zodiac Sign

Cancer

Birth Name

Charles Quinton Murphy

Profession

Actor

Birth Place

Brooklyn, New York, United States

Nationality

American
It is heart-wrenching to lose our loved ones, and it is more frightening to see it happen in front of our own eyes. Such tragedy struck the famous actor/comedian Charlie Murphy in 2009.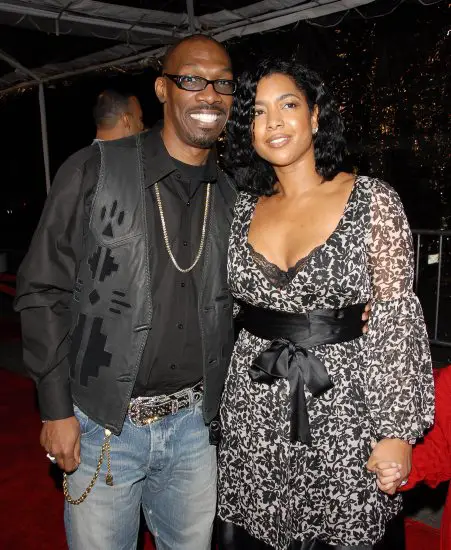 Caption: Charlie Murphy with wife Tisha Taylor at the premiere of Norbit in 2007.
Source: theballerlife.com
Charlie Murphy, who had a child from his previous relationship, married Tisha Taylor in 1997. The couples shared a blissful married life and were gifted with two children; daughter Ava and son Xavier. However, his road to a happy married life with wife Tisha ended in 2009 not because of a divorce, but because of Tisha Taylor's untimely death.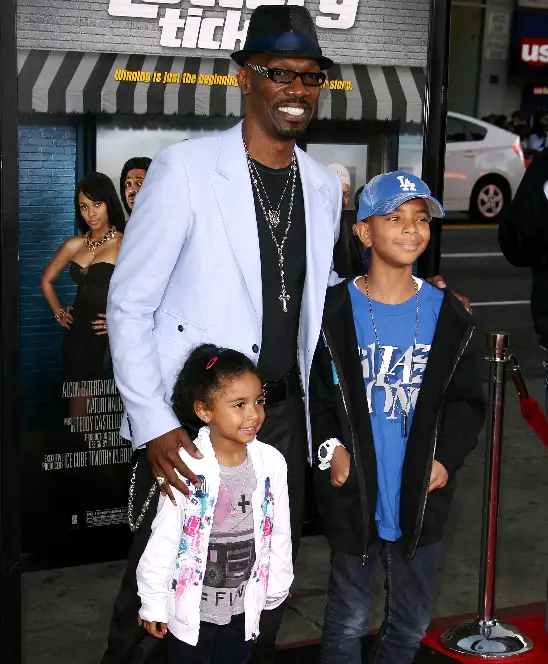 Caption: Charlie Murphy with daughter Ava and son Xavier at the premiere of the Lottery Ticket in 2010.
Source: blackcelebkids.com
The Death of Charlie's Wife: Is He Dating Someone? Girlfriend?
The perfect wife of Charlie Murphy struggled with Cervical cancer for two years until she lost the battle and peacefully passed away on December 13, 2009, at the couple's home in New Jersey. Charlie's publicist confirmed Tisha's demise in a statement.
 "The Murphy Family appreciates all of the support they have received from friends and fans and requests privacy during this very difficult time."
In an interview with blackdoctor.org in July 2015, Charlie retrospected the cancer experience. He said:
"I came home and she's in the kids' room, crying. That's when she told me, Cervical cancer. You don't really grasp it. When the person tells you they're going to die, you go crazy. You become a different person from the moment you hear those words."
He further added describing how his wife was. He said:
"A young woman like that — don't drink, don't smoke, don't do drugs. I know people that's ninety who do all of that. She's a very organized woman. When she died, all the arrangements had been made. She made her own arrangements."
He later added about his responsibility towards his kids. He said:
"I have responsibilities as a man to other people—I have children. Okay, you can be hurt but you've still had to do what you've got to do and take care of your responsibilities. I didn't have a luxury of taking a year off. I've been baking this [career] cake for a minute and taking a year off will really cool it off a lot. So I couldn't do that, I had to follow thru with what I'm doing [my work.] And now I've been blessed with the ability to do it and God has been working with me and family. Has it been a baby's ride? No, but we're okay. As a man, if you lose your wife it's a horrible experience especially with kids. But when one person passes away and you're still alive, people still depend on you—that's what you have to lean on."
 He also revealed that he instantly fell for Tisha when he met her for the first time on a boat. He explained:
"For me, it was an instant. The first night I met Tisha was on a boat. She was having dinner with her friends. She didn't know who I was, and I asked her to come with me. Her friends told her not to go. But she did. We drove straight to my brother's house. My mother was there. My stepfather was there. Eddie was there. They were all in the kitchen. I walked in and said, 'This is my future wife."
Currently, he does not seem to be dating someone, and there has been no news about him having a girlfriend. It might be because of his love towards Tisha.
He has described her as his mirror refusing to believe that he will ever meet someone who will fit with him just like his wife, Tisha. He said:
"We fit. I don't believe that you can meet another person that fits just like that. She wasn't even another person. She's a mirror, you know what I mean. It was like that for twenty years."
The Death of Charlie Murphy
Unfortunate for his family, friends, and fans, Charlie Murphy met his untimely demise on April 2017 at the age of 57. The comedian was battling Leukemia, but sadly he couldn't win against it. Information about his death was released through a statement by the Murphy family which read as follows:
"Our hearts are heavy with the loss today of our son, brother, father, uncle, and friend Charlie, Charlie filled our family with love and laughter and there won't be a day that goes by that his presence will not be missed. Thank you for the outpouring of condolences and prayers. We respectfully ask for privacy during this time of great loss for all of us."
Friends, family, fellow Comedians, and appreciators came together to express Condolences both personally and on social media.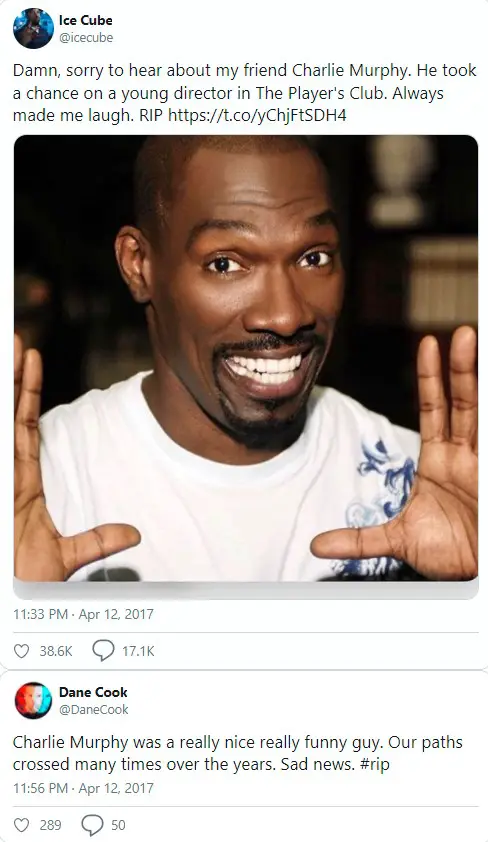 If it makes one feel any better, he is together finally with his late wife. We hope the two love birds find eternal peace together.
Charlie Murphy's Short Bio:
Born on July 12, 1959, in New York, the United States, Charlie Murphy, age (57), was raised by his mother and stepfather after his father left his family after his birth. His father was later stabbed to death. 
Before his career in the entertainment industry, he served in the US Navy. He then started his career as a comedian just when Eddie Murphy, his younger brother, was rising to fame. His debut movie was Harlem Nights alongside Eddie in 1989.
His career took its leap with the show called 'Chappelle's show' (2003-2006). Till then, he had played in movies like "Lottery Ticket" (2010), and others.  Recently, he has appeared in the film, "Meet the Blacks" and TV series Teenage Mutant Ninja Turtles."
He was all set to do voice over in the upcoming 2017 "Transformers: Robots in Disguise." and working on the next season of 'Power' before his demise. He enjoyed a net worth (estimated) of $2.5 million dollars at the time of his death.