Entertainment
Ayisha Diaz Has A Boyfriend At 26? Her Tweets Say She's Dating
Though most of the celebrities tend to hush up when it comes to talking about their dating affairs in public, they are not shy to flaunt their loved ones on social media. And their fans feed their curiosity by digging up their social media.
The scenario can be cited entirely to the model Ayisha Diaz as she seldom talks about her dating affairs but does not hesitate to show that to the public through her social media. 
If you are wondering about the model's dating affair, then dig in.
Ayisha Diaz's Dating: Twitter Hints Boyfriend
Ayisha Diaz is a model who has been featured in the music videos of some of the renowned music artists like Nikki Minaj, Chris Brown, Drake, and Meek Mill. Her alluring looks and stunning charisma draw her fans towards her.
Ayisha's professional life may not require any further establishment, but her private affairs surely do. She is one of those celebrities who is secretive about her dating affairs, and her fans are always curious to know about her love-life.
Her social media hinted that the model was in a relationship with the rapper, Shad Moss, back in 2014. Shad Moss, who also goes by the name of Bow Wow, and Ayisha were smitten with love.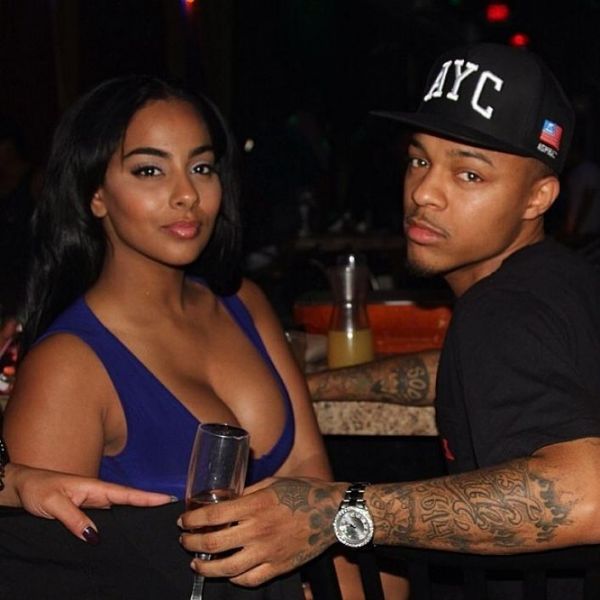 Ayisha and Bow Wow pose for the camera (vladtv.com)
They made their relationship public after the rapper posted their picture on Instagram accompanied by the caption:
She been out there in the battlefield too long w/ you thirsty DM'n her all day parched mouth n*****s. Made her apart of my army and she ain't thinking bout going AWOL. Mix that w/ a fly n**** like me and some bomb ____ Well.. Ladies know... @ayishadiaz0"
But that relationship took an ugly turn when Moss was caught cheating on Ayisha with some adult stars.
Frustrated, Diaz poured her anger out on social media after Shad Moss posted a later-deleted comment tagging Ayisha as a 'Golddigger'.
"DON'T START A FIRE YOU CAN'T PUT OUT!You see that I'm happy in my new relationship, so you're sour and bitter spreading rumors and making up s*** trying to me me look bad..I clearly told you not to go to the blogs..you f***** up and I moved on quietly. Where your h*** at?" she said. "Or the adult star[sic] you be creeping with? why they not keeping you busy? Money ran out?"
Since then the model has not been linked to anyone but Ayisha, who is 26 years of age at the moment, does not shy away from expressing her romantic thoughts with her fans.
I wish I was in bed with bae right now

— Ayisha Diaz (@AyishaDiaz) January 29, 2018
Based on that tweet we can assume that she has a boyfriend she is not ready to disclose yet. Besides the post, however, there is no other evidence that suggests anything about her mysterious boyfriend and her undisclosed dating status.
Perhaps, she just wishes she had a boyfriend to cuddle with. Well, we'll have to wait until she comes forth with her bae to let her fans know about her dating status.
Much like her dating status, there are very few details available about her parents and family members. The model has two sisters and a brother. Her family is of Dominican descent.
While the information about one of her sisters and brother remains a mystery, she did share a picture of her pregnant sister, Ashik Diaz, on her Instagram. The sister looked very radiant with that pregnant glow and her baby bump, standing next to her partner.
Ayisha is not only a model and a loving sister to her siblings but also a successful entrepreneur. She is the owner of a clothing line and accessories for females. She is also a silent partner to three other successful brands, and she works as a columnist for the Smooth magazine.
There is a lot of potential in the 26-year-old Ayisha, and we can't wait to see her grow!