Entertainment
AzMarie Livingston After Split With Girlfriend: Dating Someone New?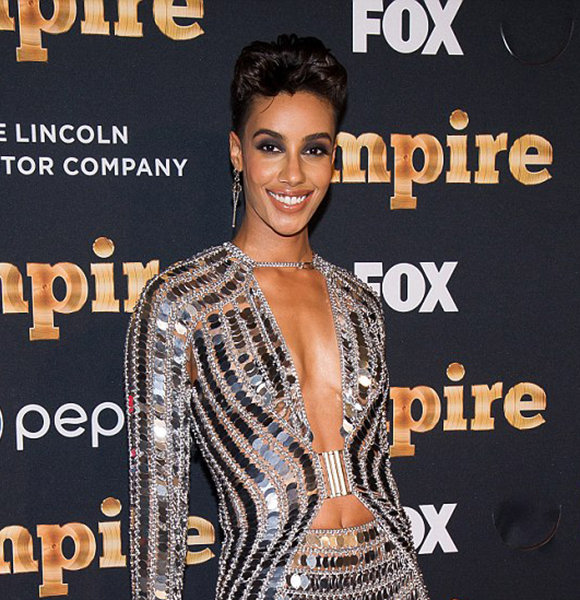 AzMarie Livingston After Split With Girlfriend: Dating Someone New?
Entertainment
Sometimes it's hard to bounce back after a tragedy, even more so if it's a matter of the heart. People put a lot of effort and dedication for the prosperity of a relationship, and suddenly it gets destroyed in a blink of an eye, just like that! Sounds terrible, doesn't it?
Well, something similar happened to AzMarie Livingston, as she had to go through the experience herself. The model from the 2012's season of America's Next Top Model: British Invasion, had her heart broken up after years of commitment to her partner.
So, how is she dealing with the breakup? Does she intend on getting back together with her now former-partner or has she moved on and found a new lover?
Let's take a closer look to find that out!
AzMarie's Affair, Break Up and Current Dating Status
At 14, AzMarie realized her sexual preference as that of a lesbian. She immediately communicated her realization with her father, who had also come out as gay when AzMarie was just seven years old.
However, Azmarie took some time to reveal her sexual identity to the world and it was only in 2012 during an episode of ANTM that she disclosed the news. But, she made clear that besides her parents, anybody else's opinion was not of a concern to her. She said, 
"I'm out. It is what it is. My parents accept me, and that's all that matters to me. Everybody else is irrelevant. They're going to have their opinion regardless."
Her revelation made the viewers curious about her relationship status. Azmarie,31, was frequently spotted with The View co-host Raven Symone, 32, which gave rise to the rumors of their affair.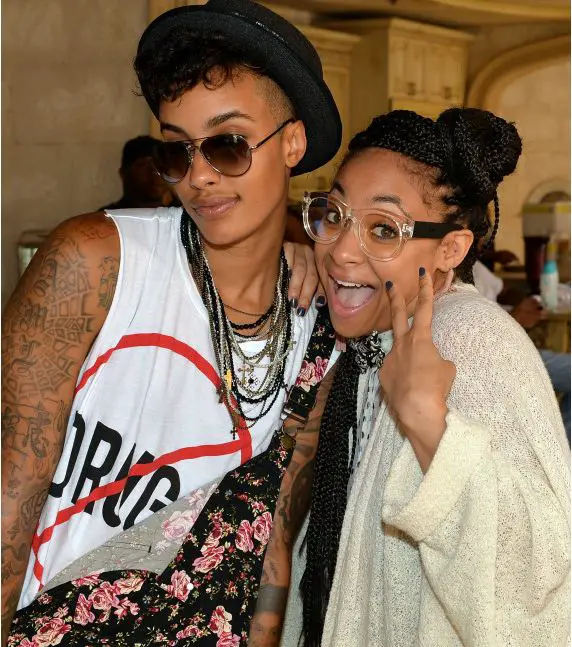 AzMarie and Raven posing together (Photo: Gettyimages.com)
But, neither Azmarie nor Raven came forward to talk about their alleged relationship.
However, in mid-2013, when the US Supreme Court decided to overturn the Defence of Marriage Act and declared the ban on same-sex marriage unconstitutional, Raven could not hide any longer and decided to share her happiness via a tweet, which read:
"I can finally get married! Yay government! So proud of you."
Despite that, Raven refused to share the details of her girlfriend and expressed about it in an interview with The People,
"I'm living my PERSONAL life the way I'm happiest. I'm not one, in my 25-year career to disclose who I'm dating. And I shall not start now. My sexual orientation is mine, and the person I'm dating to know. I'm not one for a public display of my life."
Although Raven had not revealed any details of her partner, it was clear that the two were indeed dating, as neither of them was spotted publicly with anyone else.
Finally, in 2015, the couple decided to disclose the mystery surrounding their relationship, revealing that the rumors had been right all along. Talking about how the two did everything together and wouldn't even consider watching a TV show without being accompanied by the other one, Raven expressed, 
I refuse to binge-watch shows with anyone unless it's my partner because I need to watch it when I need to watch it. Right now, I can't watch the rest of Suits because I gotta wait for her. I'm like, 'I want to watch it now!' "
Moreover, when asked whether they had any plans for marriage, Raven said that they would get there someday, although the partners had no immediate plans for a wedding.
AzMarie and Raven seemed like a perfect couple, with childhood friendship that had blossomed into love and marriage plans in the future. However, nobody had assumed that their house of cards was going to get shattered with a small blow of wind.
Just a few months after the couple went public with their relationship, news of their breakup emerged. An insider revealed to the US Weekly that the couple had separated.
But, the insider did not disclose the reason for their breakup. AzMarie and Raven also didn't make any statement regarding their split; however, a week later Raven was spotted walking the streets of New York without wearing any makeup and appeared lonely.
As for AzMarie, she is currently assumed to be single, as no reports regarding her recent affairs have surfaced the media. But, it doesn't rule out the chance that she could be dating someone, not wanting to reveal it publically.
Another probability that exists that the pair has sorted out their differences and got back together but could be opting to keep things to themselves this time. Well, all we could do is, wait, as of now, until AzMarie comes forth shedding light on the matter herself. 
More about AzMarie Livingston
AzMarie was born on December 28, 1986, in California, USA and grew up in Wisconsin. She started modeling at the age of nine. AzMarie briefly attended the University of Wisconsin-Whitewater, before beginning her career as a runway model.
AzMarie played a small part in the 2009 movie Precious. In 2012, she contested America's Next Top Model: British Invasion but was eliminated after she refused to wear a butt pad.
The same year, she also released a music video for her single Morning Guarantee. AzMarie has acted in TV series like Empire and DTLA and has also performed in the 2017 movie, Almost Amazing.
Further, she has also appeared in music videos including Nicki Minaj's Moment 4 Life and Kelly Rowland's Motivation. But despite her budding career, AzMarie hasn't disclosed the figures of her net worth to the media. 
Think we're missing something? Do let us know in the comment section below!