Entertainment
B.D. Wong From Law and Order Still Dating His Partner? Welcomed A Son Before Revelation Of Gay Sexuality
The world now is getting easier for people with different sexuality, as people have become more accepting than before. Coming out and belonging to LGBT community has been cushy to an extent now, but back in 2009, things weren't subtle as it is now!
Despite the fact, the 'Law and order' star B.D Wong came out as a proud gay back in 2009 revealing his relationship with his partner Richie Jackson, with whom he shares a son.
But when did the two started dating, and are they still intact? Let's figure out, with more information regarding their child as well.
B.D Wong's Relationship with Richie Jackson, still Dating?
We are very much familiar with the character of George Huang, portrayed by B.D Wong in 'Law and order SVU.' He is an immensely talented actor, and people love him for his role.
Despite portraying a fictional character onscreen, he is as real as he can be off the camera!
People were just forming speculations about his sexuality, and meanwhile, he decided coming out clearing the air. It is reported that Wong was in a relationship with longtime partner, Richie Jackson back in the days.
However, the exact time as to when the strings between the two got attached has not been revealed yet.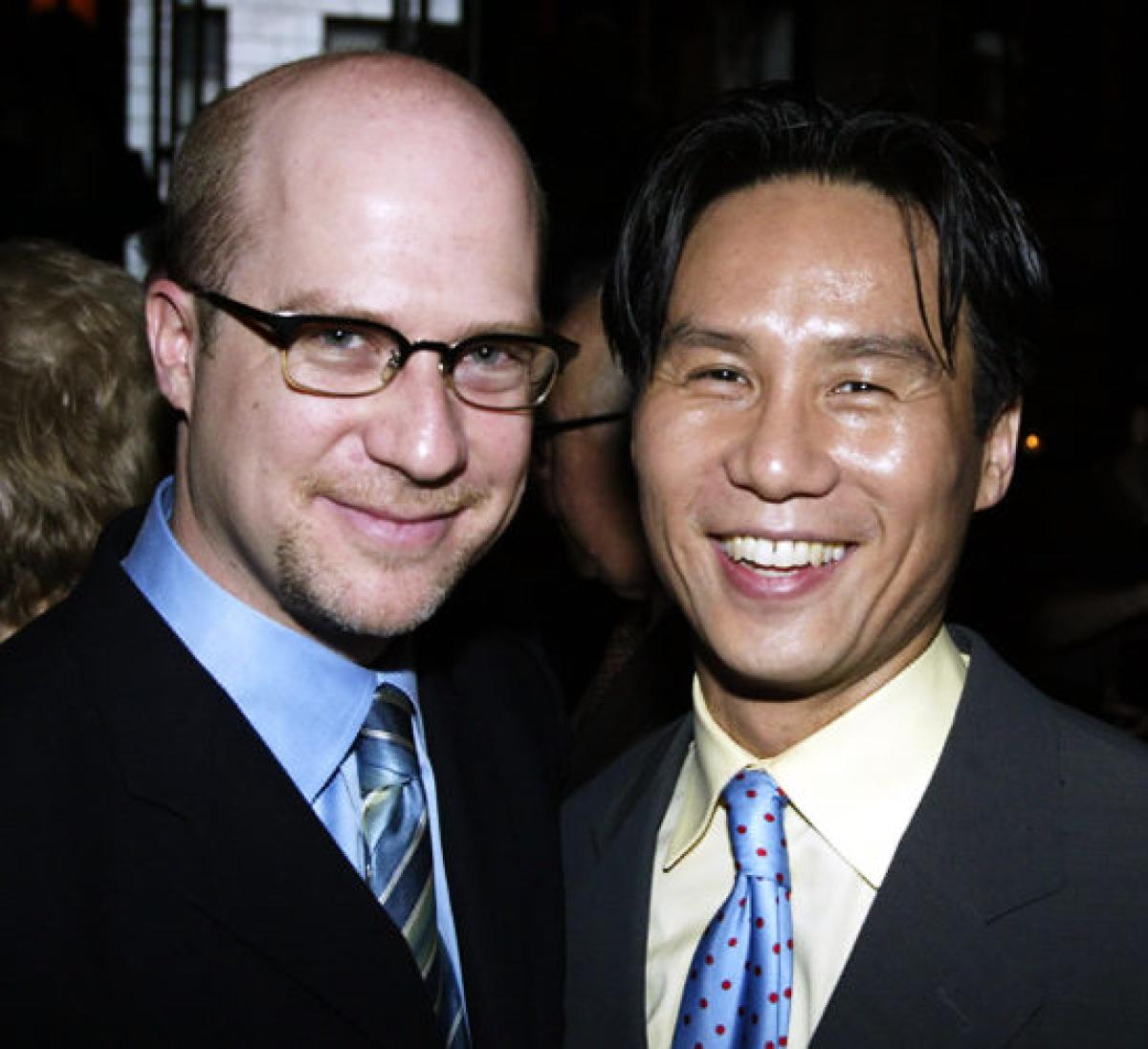 Caption: B.D Wong with his ex-partner Richie Jackson
Photo Credit: Nydailynews.com
Additionally, they both decided to start a family together through a surrogate mother. Later in the year 2000, the surrogate mother gave birth to Jackson Foo Wong on May 28. Unfortunately, his twins didn't survive and died during the birth.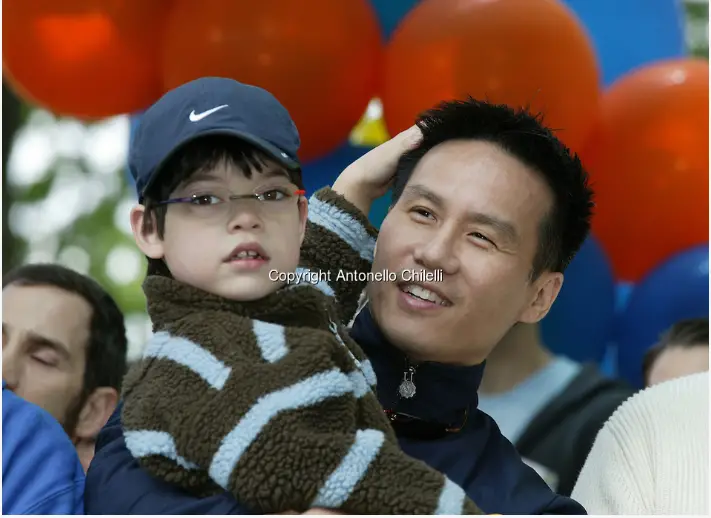 Caption: B.D Wong with his son Jackson Foo Wong at New York Central Park for Aidswalk 2007
Picture Credit: antonellochilelli.photoshelter.com
The ecstatic relation of Richie and Wong came to an end, as they decided to split when their son was a toddler. In 2003, Richie reportedly started seeing his partner, Jordan Roth with whom he later got married in 2012.
Despite the split, the then couple still shares a joint custody of their son Jackson Foo Wong.
Things you need to know about B.D Wong:
Bradley Darryl Wong is the Broadway actor who made a history by being the only actor to be honored with the Tony Award, Drama Desk Award, Outer Critics Circle Award, Clarence Derwent Award, and Theater World Award for the same performance in the play, 'M. Butterfly.'
Talking about his acting career, Wong had starred in some television series in the past but came gun blazing with his role as George Huang in the famous TV show 'Law and Order SVU.'
He has also been a part of the movie Jurassic World. He talks about his experience of working in the film in an interview,
Caption: Wong shares his working experience in 'Jurassic World.' (Published on Oct 16, 2015)
Wrong also had his hands in writing, as he wrote a book about the experience of losing one of his twin son at birth, which was entitled "Following Foo: the Electronic Adventures of the Chestnut Man".
He was appointed as one of the "100 Most Inspiring Asian Americans of All Time" by the Goldsea Asian American Daily.
With all his exceptional works in different fields, Wong has been very successful. If we are to refer to his career graph, it's peaking day after another, and his career has rewarded him with a mighty net worth that amounts to $ 8 million.
Stay with us for the emerging updates on B.D. Wong!