Entertainment
B. J. Novak Reveals His Confusing Dating Affair With Former Girlfriend; Moves To Another With Thoughts Of Getting Married?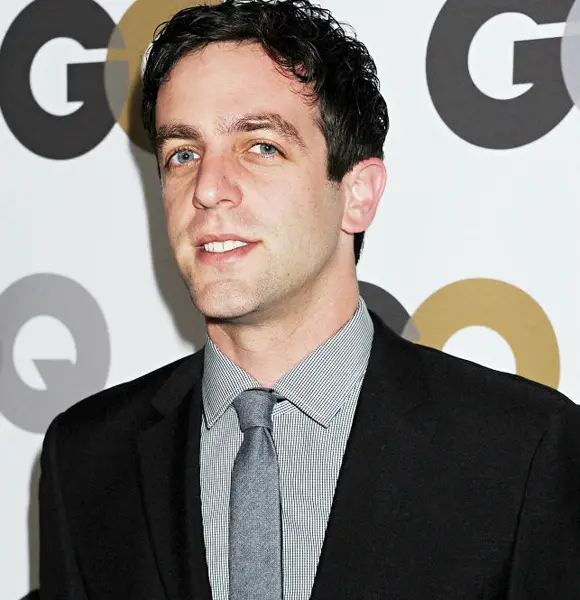 Some people can choose their perfect partner right away while some take too much time to search them. Likewise, some people can move on quickly from their failed relationship while some can't let go of the memories of their estranged partner.
Since life is long, one need to experience and accept many changes that happen to him and around him. It seems that "The book with no pictures" author B.J. Novak has accepted the fact and has moved on from his on and off the relationship.
Novak's confusing affair with former girlfriend
B.J. Novak met the talented Mindy Kaling on the sets of an American version of The Office in 2005. The pair fell for each other while they were working together, but their relationship was something which was On and Off in nature.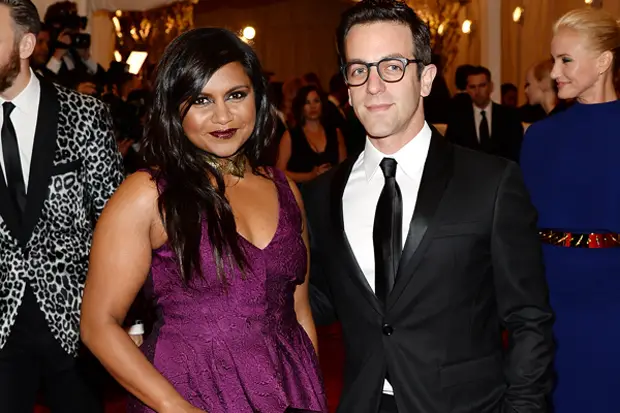 Caption: B.J. Novak had on and off relationship with Mindy Kaling from 2005 to 2014.
Photo Credit: thefrysky.com
Later, the pair started to talk about their frizzled relationship in different interviews. In May 2015, Mindy talked about her relationship with Novak which was published in InStyle's June issue.
In the interview, she claimed that Novak is neither her boyfriend nor her best friend. Mindy explained-
"I will freely admit: My relationship with B.J. Novak is weird as hell. He is not my boyfriend, but he is not my best friend."
Moreover, she added:

"I guess you could describe our relationship as a "romantically charged camaraderie with loud arguments," but I don't think Facebook would accept this as a new status."
Similarly back in 2014, Mindy talked about her break up to Howard Stern where she also said that B.J. is her close friend. She said-
"It was years and years ago that that breakup happened. I was so sad. Not angry, sad. That was the hottest I ever looked 'cause I stopped eating. When I get depressed I stop eating. I was so miserable and so beautiful."
Later in May 2016, B.J. Novak appeared on Watch What Happens Live where he talked about his relationship with Mindy Kaling fending off the gay rumors.
In the interview, Andy Cohen asked his relationship status with Mindy where he said-
"It's a great relationship of friendship and support and amusing each other. It's just a great relationship." 
Novak also revealed that he had no sex with Mindy last year.
Did Novak find a new love interest?
In November 2016, B.J. Novak was reported to be dating Instagram model Ceilidh Garten who was then twenty-one-years-old. According to a source, Novak met Ceilidh online as Novak follows many Internet-famous beauties.
Though the news suggested that Novak moved on romantically from Mindy, neither Novak nor Ceilidh has commented on the news about their affair. Since then, they haven't been spotted together in public and haven't talked about their relationship over social media.
Thirty-seven years old unmarried American actor, screenwriter, comedian, and director Benjamin Joseph Manaly Novak is professionally known as B. J. Novak. The executive producer of The Office, Novak, who recently has worked in Crazy Ex-Girlfriend, enjoys a successful career but has no wife to share his happiness and success. His career allows him to enjoy an incredible net worth of $8 million.