Entertainment
Bam Margera's Kinky Married Life With Wife Takes Relationship Goals To Next Level & Gay Gossips Too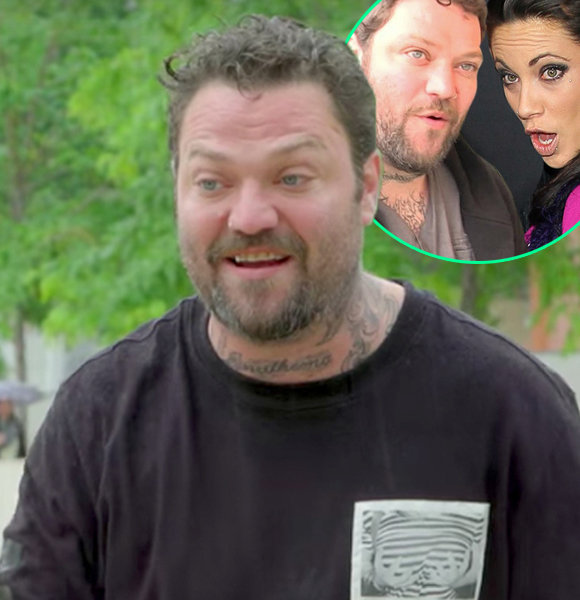 American TV personality Bam Margera is known for his roles in the movie Jackass, and MTV's shows Bam's Unholy Union and Viva La Bam.
The quirky skateboarder, who changed his name from Brandon to Bam after colliding in the walls during skating lessons in his childhood, is a married man setting relationship goals. An eccentric character, he is flanked by equally bohemian wife and enjoying an unconventional married life. However, despite his marriage, Bam has always been surrounded by gay rumors.
Quirky Tales Adorn Marital Life
The West Chester native is setting up new relationship goals with his wife Nicole Boyd aka Nikki. 
The couple married in October 2013 in Reykjavik, Iceland, and have been involved in a romantic and blissful marital life after their nuptials. Bam and his wife's marriage is filled with hilarious and kinky tales.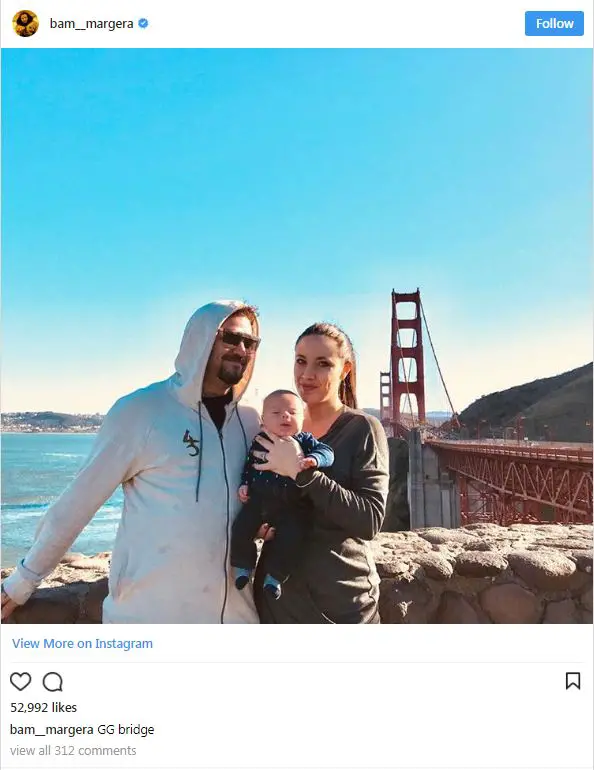 Bam Margera with wife Nikki and son Phoenix at the Golden Gate bridge on 16 February 2018 (Photo: Bam Margera's Instagram)
The CKY video series creator along with his bandmate Brandon Novak and wife were involved in numerous quirky acts during their marriage. 
Bam and his wife, Nikki as they shared; used to have s** while Brandon watched from another room, masturbating. Whats more, there were numerous instances of Bam and Brandon sharing their bed together and getting involved in sexual activities. 
The eccentric actor's wife is also no stranger to outlandish acts. Nikki, who claims to have vaginal and taint piercings, even claimed to have been stopped by the authority after metal detectors beeped. 
Not just that, Bam and Nikki were involved in experimenting with the magnetic pull of the metal jewelry in Nikki's private parts, with Bam concluding the metal had a bit of magnetic force.
The outlandish couple, who have a son Phoenix Wolf together, continue to amuse the world with their antics, and their love is growing on with each passing time. 
Before his marriage to Nikki, the MTV stuntman was married to American model Melissa "Missy" Rothstein in 2006. The couple divorced in 2012 after six years together. Before Missy, Bam was together with girlfriend Jean Rivell, which ended in 2005.
Despite having a history of affairs and numerous alleged mistress, Bam has been labeled a gay during his life for his gayish antics. 
Gaily Gay?
Bam's life has been filled with claims about being a gay. He has been a part of hit movie Jackass which is full of anal play, gay relations and testicles. 
Being a part of such a movie obviously brings about talks about sexuality. What has not helped is his friend Brandon's outlandish claims about his sexuality.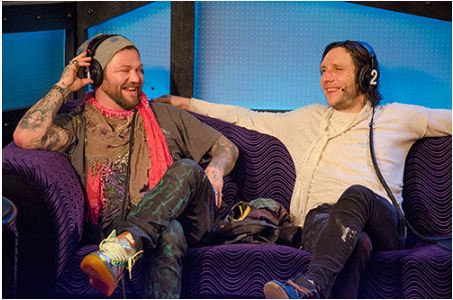 Bam Margera with Brandon Novak discuss their antics from the past in 2014 (Photo: howardstern.com)
When once asked how did he deal with being called a gay, Brandon answered that he would suck the person's d**k and added that he always wanted to perform oral on Johnny Depp and Brad Pitt. 
Whats more, Brandon also admitted to giving Bam a h**djob. Despite his gayish antics, Bam is straight sexually and enjoying his marital life to the fullest with his family.