Entertainment
Basketball Player Clyde Drexlar: Divorced in 2011, Married Again? Who is His Wife?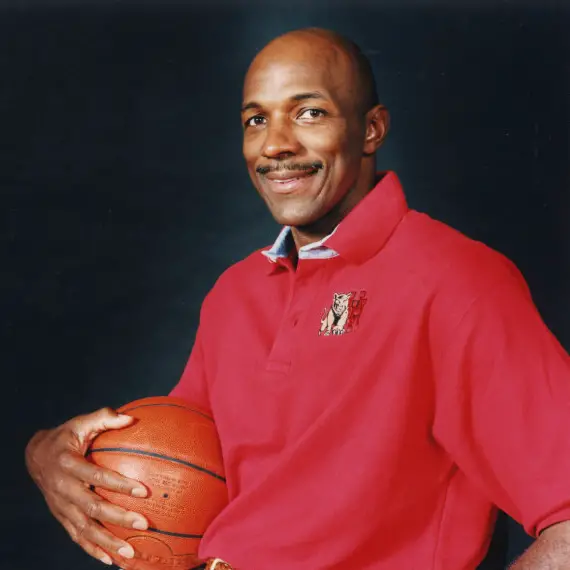 Bad luck in a married life is something that no one expects or welcomes. However, it always comes in with a cat-like silence and knocks out marriages which were once expected to be blissful. Normal peoples to civilians everybody faces it, and Clyde Drexler is no exception.
Married Life, Wife, and Divorce:
Clyde Drexler was married to Gaynell Floyd in 1988. The couple shared a relationship of husband and wife for over two decades before they decided to get divorced in 2011. The couple produced four children together; Erika, Austin, Adam, and Elise.
News about any of his other children are unknown and are not shared with the media except for Austin Drexler. Austin Drexler, holding the name of his legendary father Clyde played basketball till he was eight years old but left it for lack of interest and is now into football.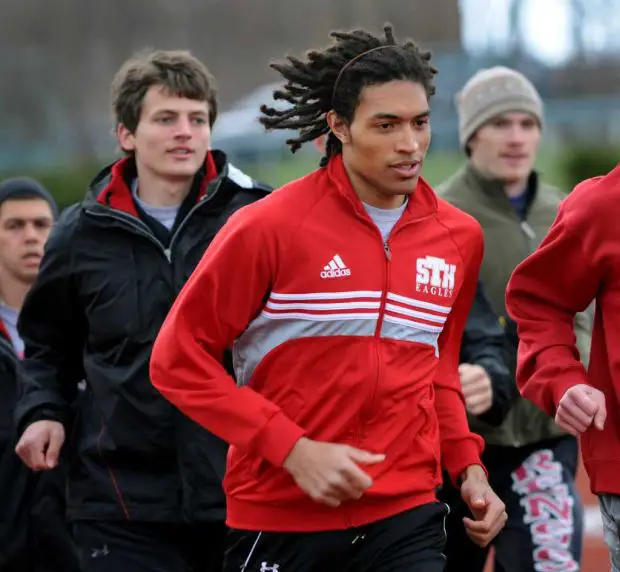 Caption: Clyde Drexler's son Austin Drexler runs while wearing a jacket of STH Eagles.
Source: hdnux.com
Now, let's get back to the 54 years old commentator as he has already found his way to love again. In February of 2014, TMZ reported that Clyde filled for a marriage certificate in Texas on Feb 11, 2014. Clyde was dating his girlfriend of 2 years Tonya at the time when they decided to tie the knot.
The interesting part is Clyde and his girlfriend Tonya met through his NBA colleague Dominique Wilkins. Well, that is quite a real life assist right there.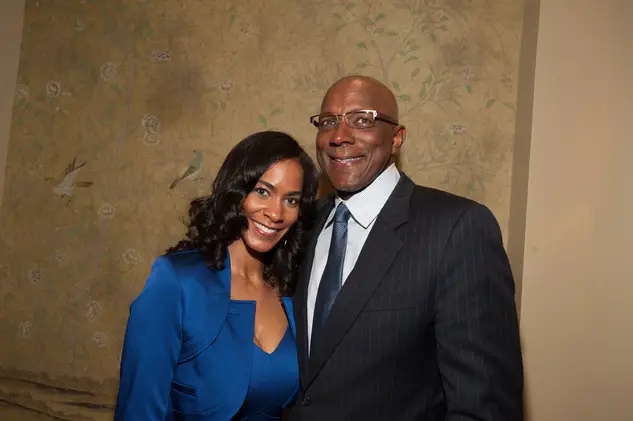 Caption: Clyde Drexler with wife Tonya at the hospice dinner in October 2015.
Source: culturemap.com
Clyde Drexler who was also once a college basketball head coach for the University of Huston married his longtime girlfriend Tonya in a what we expect was a private wedding ceremony in March of 2014. The wedding ceremony was attended by plenty of NBA stars which included Dominique Wilkins, Karl Malone, Dr. J and George Gervin.
As you might have already known, Clyde Drexler is conceivably a person having not so open personal life as he has not disclosed any further information regarding his present or previous wife. The 1992 Olympic gold medalist has played many roles in his life. He has played as a player, served as a coach and currently is serving as a commentator for the Rockets home games.
All of the work has gathered him a true mouth watering net worth of $25 million dollars.