Entertainment
Beau Brooks' Affair: Who is He Dating With? Get Acquainted with His Girlfriend Here
Beau Brooks, the heart-throb of young teenagers is the one we will be talking about. We know him from his videos but not everything about his girlfriend. Any idea about his affairs or any current relationship? If no, the figure it all out right here.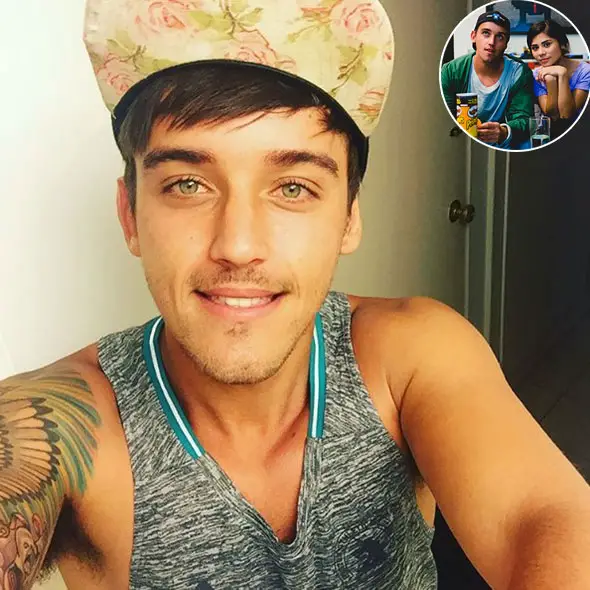 Today, we will be talking about Beau Brooks, the heart-throb for young teenagers. We know him from his videos, but not many know about his girlfriend.
Who is Dating? Girlfriend?
Beau Brooks was dating actress Kristina Kane in 2015. They were having an affair during the March of 2015 but broke up mysteriously. However, since their break up, Beau Brooks has been mostly seen with Chelsay Amaro.Beau has also previously dated (from August to December 2012) American superstar Ariana Grande.
Ariana and Beau reportedly broke up after Ariana felt heartbroken from his absence during the death of her grandfather.  
Caption: Beau Brooks with model girlfriend Chelsay Amaro
Chelsay Amaro was born on December 5, 1993, in California and now ages 22 years old. Being known widely as the girlfriend of Beau Brooks, she is a social media personality and aspiring actress/model who has over 41 thousand followers on Instagram and has more than 27 thousand followers on Twitter.
We hope this is enough for now. Supposing that, we will now move on towards the earnings of Beau Brooks. And by Beau Brooks, we mean the whole group i.e. The Janioskians.
Beau Brooks' Short Bio:
Beau Brooks was born on July 31, 1993 (age - 23), in Australia. Beau Brook has many untold facts. He is very concerned about his fitness and thinks it is necessary to be in shape all the time.
He used to work as a paper boy with a salary of $6 per morning. He also worked in a pet salon.
He along with his twin brothers Luke and Jai Brooks, friend Daniel Sahyouine, and former member James Yammouni who left the group in 2016, started making videos in 2011. The group has successfully attracted the attention of famous artists like Justin Bieber, Ellen DeGeneres, and Liam Payne.
With The Janoskians Youtube channel enjoying more than 2 million subscribers, the whole group has been enjoying a whopping net worth of $3 million dollars (estimated). These young teenagers are getting paid for their funny and experimental videos. 
They started to make videos in 2011.  The whole group's hard work eventually paid off, and they were recognized worldwide.The group has recently released a non-album single called Love What You Have.