Entertainment
Bella Heathcote Confirms Being Engaged To Long Time Boyfriend; Will They Get Married After All?
The quotes we find on the internet defining marriage is actually the experiences of several people that went down to words. But, will Bella Heathcote, who recently got engaged to her longtime boyfriend, will get married to have a marriage quote of her own? If you are curious to know when are they getting married, you've come to the right destination.
Bella Heathcote's Engagement Confirmed But Marriage?
According to The People, the Fifty Shades Darker actress Bella Heathcote confirmed that she is engaged to her boyfriend screenwriter Andrew Dominik through her rep on March 20, 2017, with a view of getting married soon.
On March 2017, Bella shared a picture where she is making silly faces with her friends, actresses Lily Collins and Phoebe Tonkin. But the sparkling diamond ring on her ring finger caught the attention and people speculated her engagement, which turned out to be true indeed.
Moreover, Bella was also spotted wearing a huge diamond ring while stepping out of the Sydney airport that resulted in the news of her engagement with the screenplay writer Andrew, who is 20 years senior to Bella, spread like wildfire.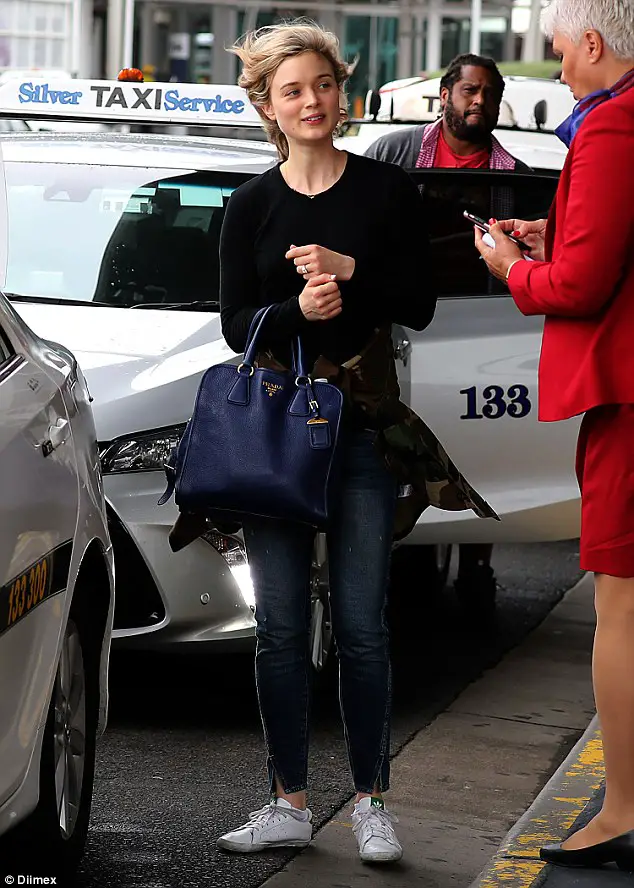 Caption: Bella Heathcote spotted wearing a ring at Sydney Airport as reported on March 20, 2017.
Photo Credit: Daily Mail
Bella was spotted wearing ring several times and the rumor of her engagement with Andrew, whom she is dating for past six years, made the headlines time and again. However, she has now confirmed her rumored engagement and also shared that a wedding is on the way. However, Bella has not shared the wedding dates and any other details regarding the ceremony.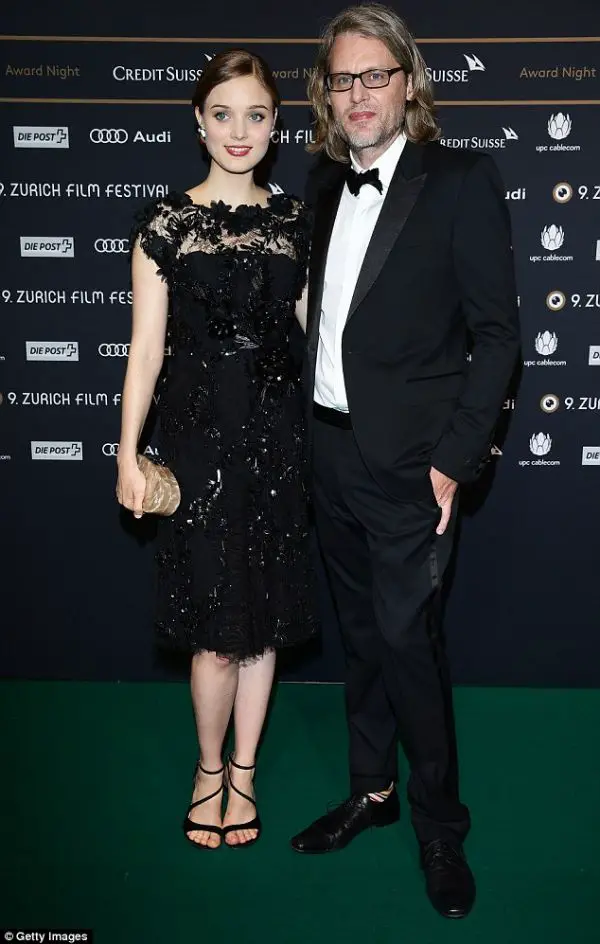 Caption: Bella Heathcote with her fiance Andrew Dominik attending Zurich Film Festival 2013. 
Photo Credit: Daily Mail
In an interview in February 2017, Fifty Shades Darker actress Bella shared her nervousness as she was well aware of the high expectation from the fans. In the movie, she portrays the character of Christian Grey's ex-lover, Leila Williams.
'I kind of related to the idea of someone who is grief-stricken, but hopefully I handle grief slightly better than she does - and break-ups in general!'
Moreover, she added,
'I was nervous, to be honest, about the fans. I was worried that I'd disappoint them, or not live up to the idea that they had in their minds of who she should be.'
In an interview on February 13, 2017, Bella talked about getting transformed into the role of Lelia Willans in the movie Fifty Shades Darker where she said,
"In the past, my roles have definitely influenced my real-life style—until Leila, she dresses pretty crazy."
Moreover,  to highlight the inner turmoil of her onscreen character, Bella shared that the costumes play a vital role for the character.
 "We basically put something that looked like it could be a nightgown over jeans and boots, and I was immediately in the character."
Bella even shared that she dyed her blonde hair to a dark brown as demanded by her role in the movie.
 "I was just completely undone, which was great.
Bella expressed the efforts on the appearance of her character Leila to convey her frame of mind through her statement,
"She's so unstable, it's such a specific choice—or lack of choice—when it comes to what she's wearing, and that completely indicates her mental state. That was actually really helpful for me in playing her."
During an interview back in February 2017, Bella talked about her most awaited movie Fifty Shades Darker where she portrays the role of Leila Willams.
Caption: Bella Heathcote talks about her movie Fifty Shades Darker in an interview in February 2017.
Bella and Andrew have entered into a new phase of their life with engagement. And the engagement would be soon followed by a wedding, where Bella and Andrew will officially become a husband and wife. The fans are eagerly waiting for the announce of their wedding dates!
Stay with us for the emerging updates on Bella Heathcote and Andrew Dominik!