Entertainment
Bellamy Young's Dating Live Unveiled After PDA With Boyfriend heeded; Still Together?
Known as a vegan and a real feminist, actress Bellamy Young has shown her feminist side through the characters and the movies she chooses. But no matter how empowering personality she may be, she has a soft corner for her partner. Although Young kept her love affair private for some time, she recently made the headlines after her relationship with her man surfaced.
Now we shall lift the curtain from the actress' love life and simultaneously get hold of her former relationship status.
The Lifting Of Relationship Veil, Who's The Man?
During the Elton John's AIDS Foundation Oscar party, Bellamy Young flaunted her new beau Ed Weeks.The pair caught the media's attention after they gave a massive display of PDA. Though the couple did not confirm the news, the party attendant at the Oscar night gave a thorough explanation of the entire evening. The attendant revealed through Daily Mail and said,
"Ed had his arm around her and was whispering in her ear and kissing her neck. They were very flirty and couldn't keep their hands off each other. It seems like a new love."
Although actress Young remains silent about her relationship, her activities observed in the Oscar party and the Instagram posts shows many details. Even after the Oscar party, they were spotted enjoying a dinner together at the White House.
No matter how silent they regard their relationship, the couple's secret goes on as the Instagram gives us the hint of the existence of their relationship.
Maybe they don't want to grab an additional media attention as they are refraining themselves from confronting it or with the fear of creating scandal after their break up they are keeping it under the shadow. Whatever may be the case, all of her fan followers are looking forward to seeing them together, happily married.
Was She Married Or Pregnant Before Weeks?
Young was pregnant for the series of " Scandal." Portraying the character of Mellie Grant, the actress profoundly enacted the character of a pregnant woman and expressed her happiness and excitement about this role. In an interview she said:
"Lyn Paolo is fantastic, and there's an amazing apparatus that will continue to grow. It looks amazing, and she's dressing me in regular clothes and has impeccable taste. But it's fun because people forget and they give you their chairs, let you go first. They're extra-considerate of you. It's funny. I'm like.You guys, it's foam."
In real life, Young is not married, but she had a past dating affair with Joshua Leonard in 2000. The relationship lasted for around two years and abruptly ended in 2002. Though no further details of their separation got obtained, Young is still friends with her former boyfriend and was spotted in many events together while Joshua is married to Alison Pill from May 24, 2015.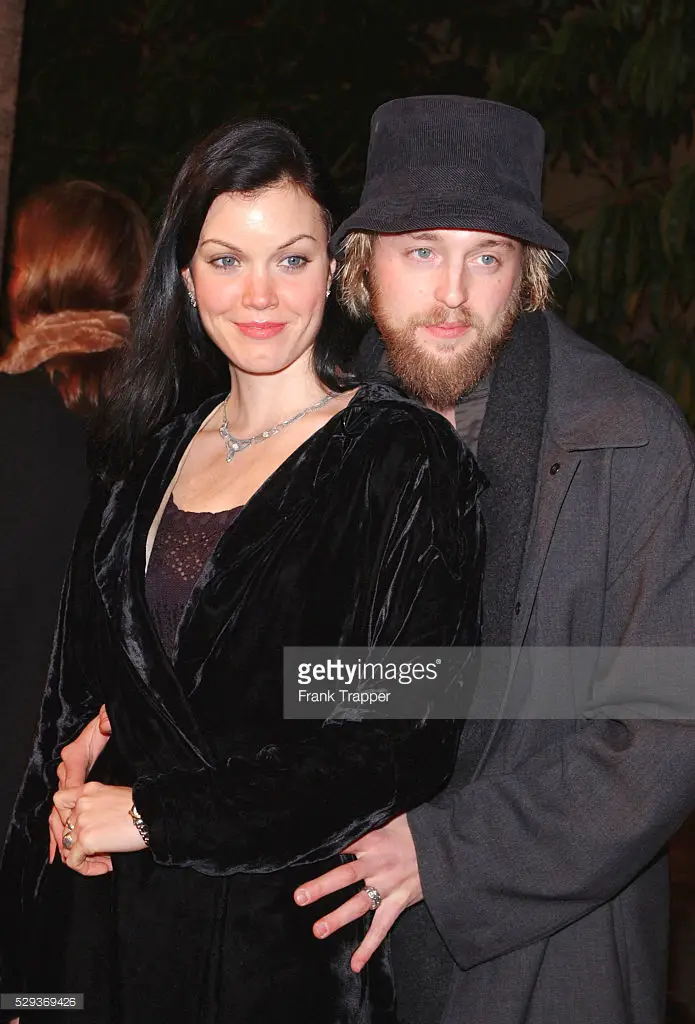 Caption: Young and Leonard at the premiere of "Charlotte Gray" (2001)
Photo Credit:gettyimages.co.uk
Hopefully, by the end of 2017,  Young will settle in and have a perfect family life.
However, through her versatility in the entertainment field as an actor, singer, and producer, she has accumulated the total net worth of $3million. Young is still working and has undertaken movie projects like "Bernard and Huey"(2017) and A Wrinkle in Time(2018) which would further add to existing net worth.