Entertainment
Will Ben Mendelsohn Get Married Again? The Man With Series Of Failed Relationships Including His Divorce With Wife
Life is not just about success, fame, and popularity; a person also requires a peaceful and prosperous life with their loving ones. However, only a few are fortunate enough to enjoy both successful career and a blissful love life.
Ben Mendelsohn, the Aussie actor, who has made a prodigious name in Hollywood, might be a perfect example for this very case.
Though the "Rogue One" star Ben has attained an incredible height of success with a huge fan following and a net worth of $3 million; he wasn't fortunate enough to enjoy a blissful relationship. Neither was he able to maintain a good track with any of his girlfriends nor was he capable of sustaining his married life.
But what happened that caused the failure in his relationships? Let's take a closer look at Ben's life for the answer!
Ben Mendelsohn's Failed Married Life:
The 48-year-old talented actor Ben Mendelsohn was married to the 'Your Voice In My Head' writer Emma Forrest in June 2012. The pair exchanged the vows in front of their family and friends at the Chateau Marmont hotel in Hollywood.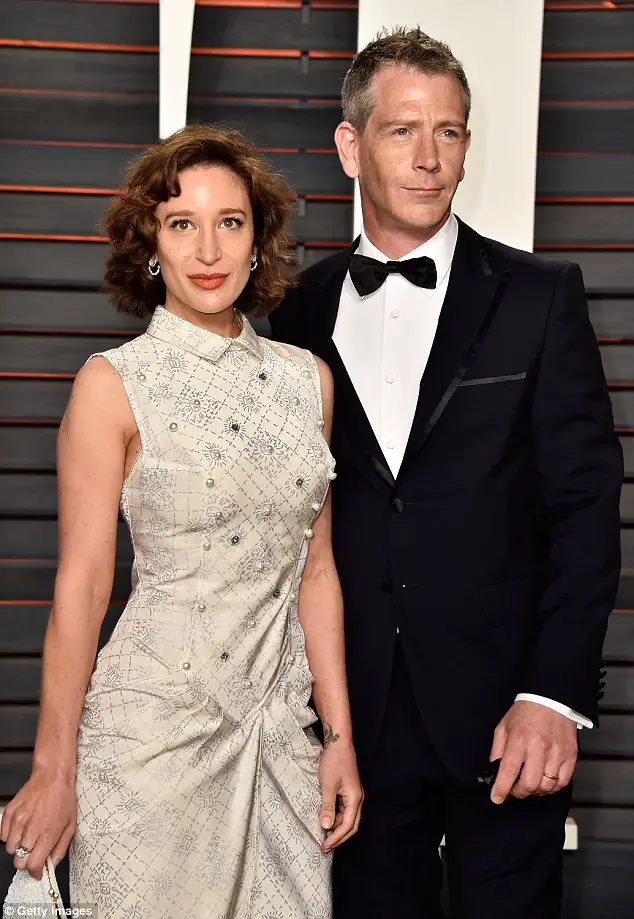 Caption: Ben  Mendelsohn and his ex-wife Emma Forrest at the 2016 Vanity Fair Oscar Party.
Photo Credit: Daily Mail
The pair, who welcomed their daughter Carolina in 2014, got separated on December 1, 2016, four years after they got married. Emma filed a divorce with her husband of four years citing irreconcilable differences.
According to TMZ, the British writer asked for the physical custody of their three-year-old daughter and spousal support from the awards winning actor Ben.
Ben's divorce with Emma came out as surprising news to people, as Ben used to call Emma as his lucky charm in his interviews. He even admitted that Emma guided him all this time.
"Emma has a lot more sense of the wider world. I'm more of a much burrower and just push narrowly, straight ahead."
The talented and versatile actor Ben, who was gay in his relationship, has two daughters named Sophia, 14, and Carolina, 3. Sophia is Ben's daughter from his previous relationship, whereas, Carolina is the daughter of Ben and his estranged wife, Emma.
Ben's divorce with Emma wasn't his only broken relationship. The actor, who was very much addicted to drugs and alcohols after he rose to fame in the early nineties, also dated the gorgeous Kate Fischer in the past.
The pair briefly dated after they met each other in the year 1993 on the set of Sirens. Kate later described that Ben's addiction towards drugs used to drive her crazy with concern.
Did you know that Ben dated actress Justine Clarke back in time? It seems that Ben was very much smitten by Justine as he said-
"We were munchkins then, but we went overseas together and it was lovely. I think she broke my heart."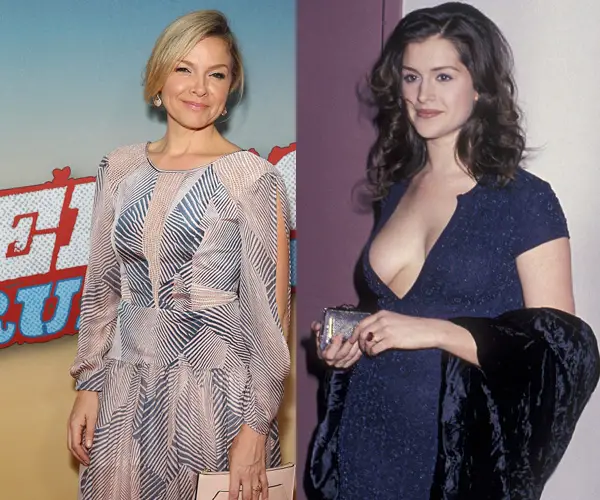 Caption: Ben's former girlfriends, Justine Clarke (Left) and Kate Fischer (Right).
Well, having failed in the relationships for a couple of times now, Ben might not prefer getting married again. But, he might as well find a new love interest in the future, who could be a perfect partner for him, who knows?
Keep visiting to stay updated on the life of Ben Mendelsohn!