Entertainment
How Did Ben Schwartz Out a Guide Book For Dating While Not Having a Girlfriend?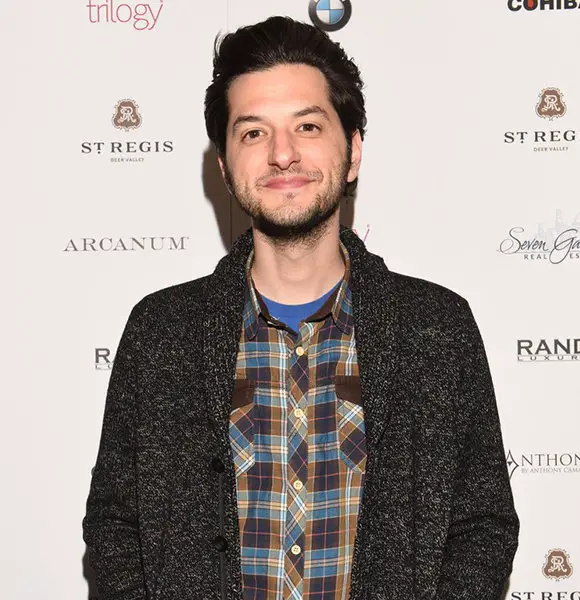 Experience makes people understand things on a very personal level, as we undergo certain emotions, either it is a pain or happiness. But in some cases, being empathetic can help a little. So, is the comedian Ben Schwartz empathetic too?
It makes us question as he has just written a book, "Things You Should Already Know about Dating, You ******* Idiot" despite the absence of a girlfriend in his life.
Does the book deal with his own life or is it only one of his writings? Well, know about this man and his book in the following context!
Ben Schwartz in a Relationship:
The American Actor Schwart was once in the limelight for dating the famous Golden Globes winning actress, Gina Rodriguez. Back in early 2016, the news of the duo dating became the talk of the town. 
The gossip stirred when the couple was frequently seen attending Hollywood parties together.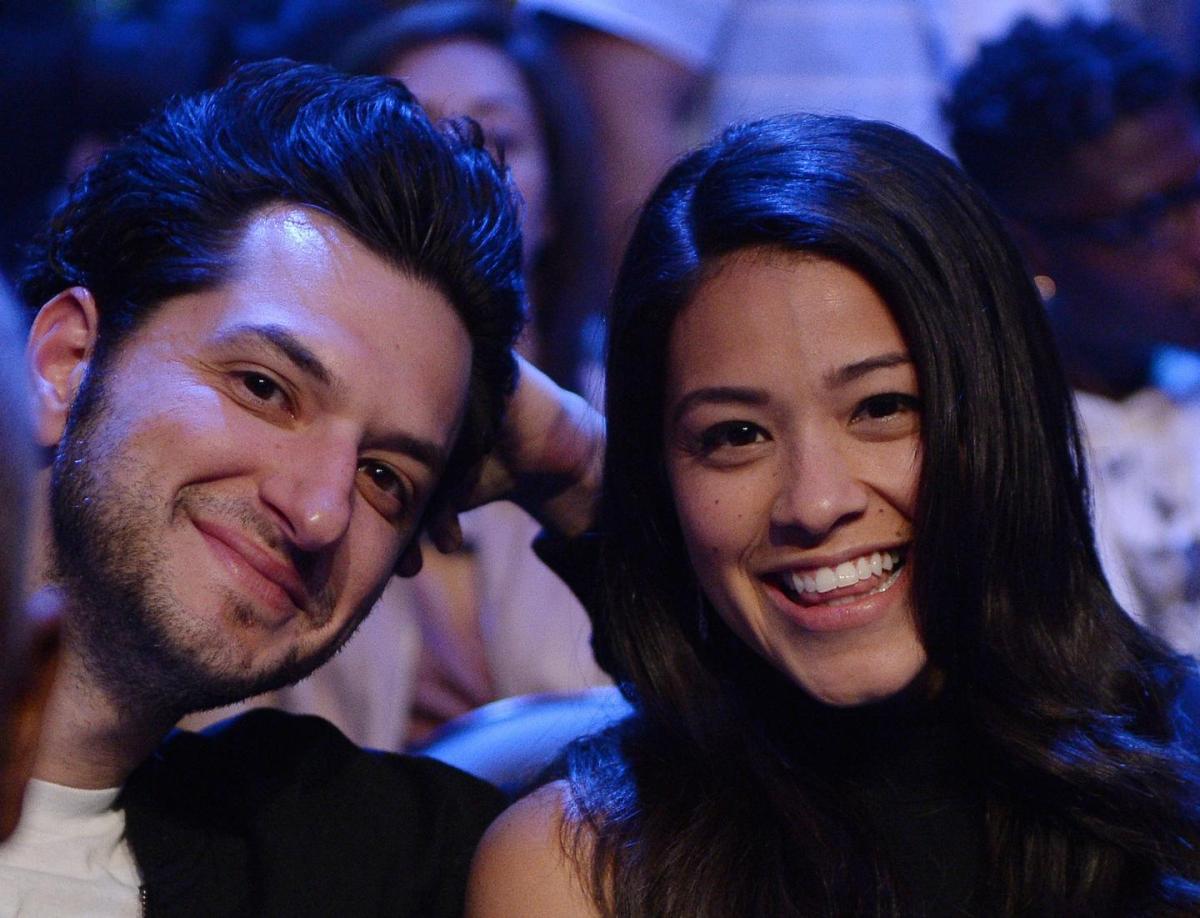 Caption: Ben Schwartz and Gina Rodriguez attended at the WBC championship welterweight bout at Staples Center in Los Angeles on Jan.23.
Photo Credit: usmagazine
US Weekly confirmed the dating affair of Ben and Gina in January 2016 and also, a source confirmed their relationship and revealed,
"She's so happy. She thinks he is so great and all her friends love him."
Moreover, Gina got spotted with a bauble on her left hand on March 6, 2016, at the Little Door restaurant in Los Angeles.The trinket looked like an engagement ring, but the pair didn't open up about the news.
It became apparent that Ben and Gina had separated when Gina accepted the actor Joe LoCicero as her bae. Gina spent some quality time with Joe and even shared the video via Instagram back in November 2017.
With the absence of a girlfriend publically, Ben remains single. Despite the absence of a girlfriend in his life, Ben wrote a book "Things You Should Already Know about Dating, You ******* Idiot," which comprises 100 tips and illustrations that help all guys and girls maneuver the problems of dating. The book was published in October 2017.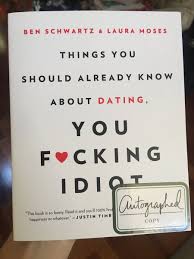 Caption: The book "Things You Should Already Know about Dating, You ******* Idiot " written by Ben and Laura
Photo credit: twimg
The book summed up as an awarding credit for Ben as it has summarised quite a good review which states that the book is 100% true and is hilarious!
Moreover, this was not the first time for Ben to write a book and has four book credits till now. He had previously written a book named "Grandma's Dead: Breaking Bad News with Baby Animals" that was published back in 2008.
Also, Ben had won the Emmy Award in 2009 for the Outstanding Writing for a Variety, Music or Comedy Special category for co-writing the opening number for the 81st Academy Awards ceremony. 
He was one of the freelance writers for the Late Show with David Letterman's monologue and Saturday Night Live's Weekend Update.
In an interview, Ben shared his plans for 2017 followed by experiences as,
"I just wrapped like four movies, so my hope is that they'll start coming up soon. I sold the book called Things You Should Already Know About Dating, You ******* Idiot. That comes out in October, and then I finished up some scripts, and I'm having fun doing a week on a show here, or something like that, while I start to figure out what I want to do for my next TV show. It's been really fun to have the time to do these independent movies. To play in all these different forms is great."
Apart from his budding career, the family holds an important place in Ben's life.  He shows the glimpses of his family through his social media sites.
On the occasion of the National Sibling Day 2015 Ben Instagrammed the screenshot of the conversation with his sister. And, through the picture, it can be concluded that the siblings she close relationship.
Ben also shows his gratitude towards his father and mother, anytime he gets the chance. On the occasion of Father's Day 2015, Ben posted a throwback picture with his dad.
Moreover, Ben acknowledged the presence of his mother in his life while thanking his followers, who wished him on his birthday, back in September 2016.
Thank you for all the birthday love today. I'll extend the well wishes to my mom who did all the heavy lifting on this day 35 years ago. — Ben Schwartz (@rejectedjokes) September 16, 2016
Schwartz also flaunts his love for his family in the social media but even a trace of his girlfriend couldn't be found in his life. Nevertheless, his fans are hopeful that he would share in the days to come.