Entertainment
Bianca Del Rio Reveals Why He Cannot Have A Dating Affair; Fancies Having A Boyfriend?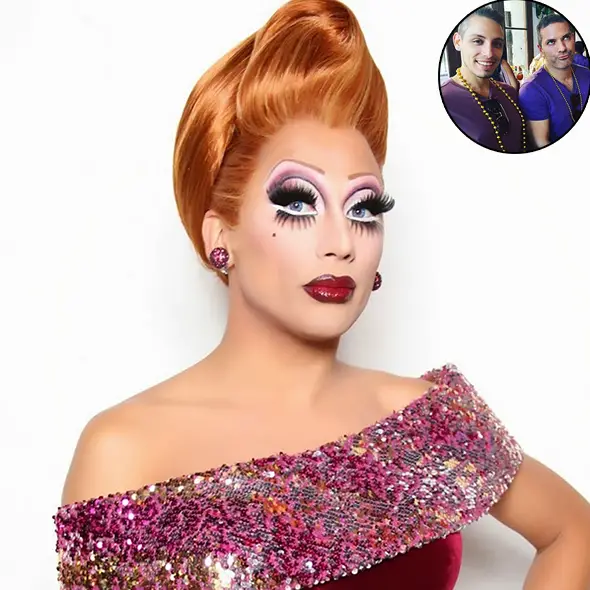 Quick Information
Date of Birth Jun 27, 1975
Nationality

American

Profession

Drag Queen

Birth Place

New Orleans, Louisiana

Home Address

Los Angeles, California
After gaining popularity from the stage name Bianca Del Rio, the artist has kept the real name underneath and has gained fame through the character of Drag Queen. The suspicious attire and the sparkling going personality has forever kept the spectators away from the originality of Rio's life making the audience crave for more about her love life followed by her fancies, so for now without much do we are pulling in the sexual preference of the performer accompanied by her fancies.
 A Man But A Woman By Profession: Dating Anyone? 
Having remained in the limelight as a Drag Queen "Bianca Del Rio, the star performer has managed to keep her spectator alive and on full swing. Despite giving beautiful appearances to the spectators, the queen has not disclosed anything about her relationship with the audience.
Caption: Bianca Rio Performing as a Drag Queen, at The Cafe in San Fransisco, 2014.
When asked by the guardian.com about Del Rio's personal life and relationship, the actor spoke about facing difficulties in the relationship road as Bianca doesn't want to pick a random person as a significant other stating,
"I have my dogs, I have my friends, but as far as relationships go, it's a little tricky when you're on the road as much as I am. It's not a bad thing. You also got to be somewhat careful with the people that you meet on the road. You don't know if they like you or if they just want to borrow your dress."
Bianca further confirmed this fact during an Interview with Observer.com where questions arose about how Bianca handled her arguments with her boyfriend and how serious are her arguments with her boyfriend and how far does she go with her jabs to which she responded with,
I think it's sweet that you assume I have a boyfriend. Shockingly, I'm pretty normal. But at this point in my life, you have to sit back and go, I do what I do but it's not my identity. In the moment, I try to be fair and responsible. I mean, I think things in my head, about killing them, but I don't always voice them.
Though she ended her relationship disclosure on a short note yet in real life being born as a man, Roy Haylock, he might be dating any lady. But due to his profession, he doesn't want to reveal it.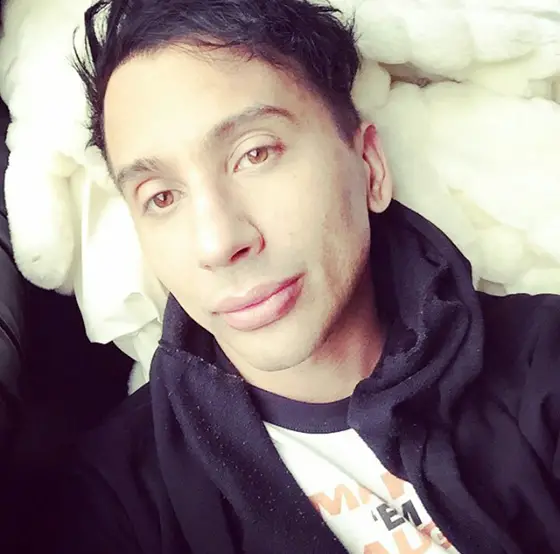 Caption: Roy Haylock without his Drag Queen looks and attire takes a selfie.
Photo Credit: dragqueensgalore.com
The profession which she chose might have made him keep her personal and professional life apart, but there is also a likely chance for her to date a man as while scrolling through her Instagram post we came across several pictures with men and gay dads.
While at the same time, the actor in the memory of her college prom night posted the picture with his high school prom date.
So, there remains a conflict whether the actor has a significant other or not and while her sexuality is mostly confirmed, it still remains a question whether Bianca can sustain a happy relationship while juggling through her already busy life and work schedule. But for now, having a married life is still far from Bianca's plans.
Bianca Del Rio's Humble Beginning:
Everyone loved Bianca from the RuPaul's Drag Race; she was just this quick mouthed insult beast that just dropped the balls on anyone and was just overall an amazing comedian who knew what to say at the right time. But Roy Haylock came to find his identity as a drag queen perchance. The current Hell's Kitchen resident revealed about how he came to New York because of a hurricane hit and how he found himself in New York stating,
I was living in New Orleans and working, doing five nights a week for 10 years in a bar, and doing costumes and wigs and stuff there for the opera and the ballet. And then the hurricane hit, and we weren't allowed back into the city at the time. I didn't experience any trouble, I didn't lose anything or anything on that level, but we weren't allowed back. So I visited some friends in Atlanta, and I had a friend in New York who said, "Why don't you come up here and kill some time and figure things out?" So I came to New York, and I decided if I can get an apartment and get a job then I'll stay. And within three weeks, I did and that was it. I was ready for a change. I was 30, and I felt that what I was doing in New Orleans was great, but it was like the golden handcuffs. Nothing would have shifted. I would probably have stayed and continued doing it. I was getting paid well and treated well, but I thought, You know what, let me try something else. And the energy just felt right when I got to New York. I thought, Well, s**t or get off the pot. 
and further added how 'Bianca Del Rio' came to be explaining,
How did I become Bianca? Oh, God. I was in theater doing shows, and there was a gay wedding happening in New Orleans, and they needed a drag queen to do a number. I had never done it at the time, although I did have the makings of a drag queen—sewing and wigs and all that kind of magic. I was kind of pooh-poohing the idea going, "Nah, I don't want to do it." But then they said it was $500 and I said yes. [Laughs] Some people who were at the wedding worked at the local bar and they asked me if I wanted to do a guest spot, and that just kind of snowballed into my life. First it was one night a week, then it was two nights a week and then it became five nights a week. It was this insane process, and this whole time I was always working in costumes during the day and it's been this balancing act for a long time. And both career choices could go up at any time. You have good moments and bad moments. It's not like they're stable gigs, the theater and drag, so I always did both to kind of round out my life. It's worked out well. 
Bianca also confessed about how her life had changed a lot since the events of the Drag Race and how her adventures are the world are so fulfilling saying,
I've realized the show is huge in other countries, which is insane to me. In London, it just recently came out on Netflix. So [until now] everyone was illegally downloading it. I was unaware that that many people were so interested in the show. Americans are so lazy; the only thing we download is p**n. Oh, and how kind people are! To go around the world and everybody wants to say hello, everybody wants to take your picture, everybody's rooting for you.… I've been in my own little bubble for so many years. To get this exposure has totally shifted my life, but I'm grateful that it happened to me at this point—and at my age, rather than being 20. I think I appreciate it more now than I ever would have. 
Bliss With A Successful Career, Know About His Wealth:
After working as a costume designer at the age of 17, Roy Haylock dropped his identity and worked as the Drag Queen in the year 1996 which made him embrace the height of success in the Hollywood stream.
Since then Roy participated and won the stage competition, RuPaul Drag Race (2013-2014) while he appeared in television show One Night Stand Up: Dragtastic NYC (2011) which allowed him to work in several movies like National Lampoon's Dirty Movie (2011) and Hurricane Bianca (2016).
With the fame and added work in the web series and theater we are sure she has ample amount of net worth to travel to and fro and live a wealthy life.