Entertainment
Bianca Gascoigne Recovers From Heartbreaking Split With Boyfriend; Dating Another Guy Now?
It is always a hard thing to face a split with someone you love. The feelings take the time to dissolve, and the pain too is a tough pill to swallow. Just ask that to British glamor model and television personality, Biana Gascoigne, as she too has faced some splits in her life. Let's take a stroll past her broken love life and relationships in the past and also find out if she is dating anyone at the moment.
Bianca And Her Famous Splits.
Someone who is as beautiful as Bianca is sure to have attracted a lot of men in her life and so she has. Those who know her closely might know that she was once in a relationship of sorts with footballer Jamie O'Hara while they were on the hit show Celebrity Big Brother.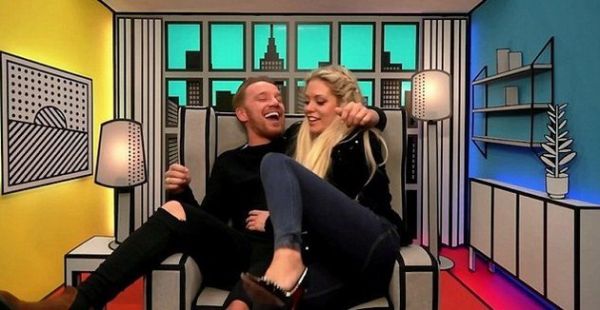 Caption: Jamie and Bianca had something while in the CBB house.
Photo Credit: huffingtonpost.co.uk
But the two did not last long and ended their relationship with one another. The reason behind their split is said to be the fact that Bianca also kept a secret boyfriend outside of the show.
Jamie addressed the demise of their relationship over on Twitter through a post that said,
He then elaborated that he was single, during the entry and exit of the show.
Jamie also expressed his will to get back with his model ex-girlfriend Elizabeth Jayne Tierney.
Jamie stated,
"As for my ex we split up a while ago, I reached out to her because I realized she's an incredible person and having time apart made me realize what an amazing woman she is and I was lucky to have her in my life.Will she be with me again? I don't know, but as a man, all I can do is try."
Oh, and by the way, Jamie also has three kids, and Bianca said this might be the reason behind Jamie and Bianca splitting rather than anything else.
Bianca said,
"I totally respect his decision, obviously children should always come first, [But] it would have been more respectful to hear the news from him first rather than reading about it in the newspapers."
Furthermore, Bianca also announced she is not willing to get back with Jamie.
"I'm not interested. After what's happened, you can't dump your recent girlfriend and come back to me – no, that's not my style. That ship has now sailed for me and Jamie. I wouldn't like to think I'm the type of girl who would take someone back after that."
Things do seem done between them for good now.
But now let's look at the relationship between Bianca and her secret boyfriend who she had hidden from Jamie, CJ Meeks.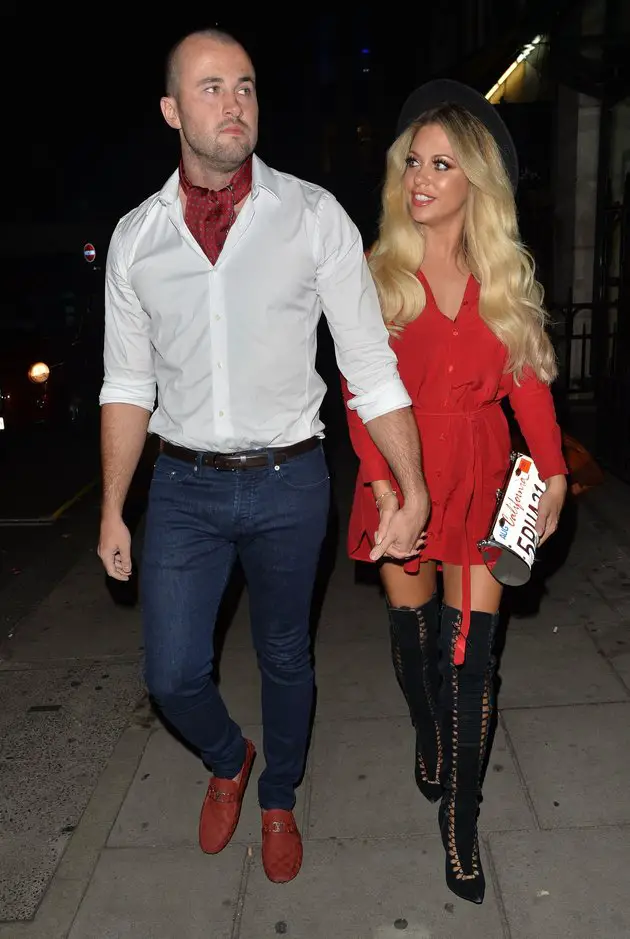 Caption: Bianca and CJ Meeks.
Photo Credit: huffingtonpost.co.uk
Following the breaking of the news of Bianca and Jamie's affair, it seems that CJ and Bianca are done too. CJ was seen all grim and along in February this year. CJ was called pathetic by Bianca as she told he was using her for fame. CJ, who is a famous cage fighter planning to propose Bianca after the CBB show gets over with spoke on Bianca's claims,
"I'm trying to keep hold of the tiny shred of dignity that I have left because I have been humiliated in front of my friends and family because I've had my heart ripped out."
On the revelation of Bianca and CJ"s relationship, Bianca said,
"When I booked Big Brother I was single, me and CJ had been in trouble for a very long time, and on and off since October, we were trying to rekindle things but it wasn't working out.I didn't have the heart to break up with him, I should have been strong, and I am sorry for that, but his behaviour shows me that I made the right decision."
CJ also gave his words on the split between hs ex-girlfriend Bianca and Jamie.
"What goes around comes around.If you treat someone badly then eventually someone's going to treat you badly and I think that's what happened in this case."
Dating Anyone Lately?
Well now that Bianca is no longer with either of Jamie and CJ, the question to be asked is what is her love life now. Is she dating anyone? The answer to that might be a YES as Bianca is now reported to be dating Rogan O'Connor. Rogan is a stud who is most known for "Ex On The Beach." The two were famously spotted at the launch of BoardroomToBoudoir in London where Jamie was also present.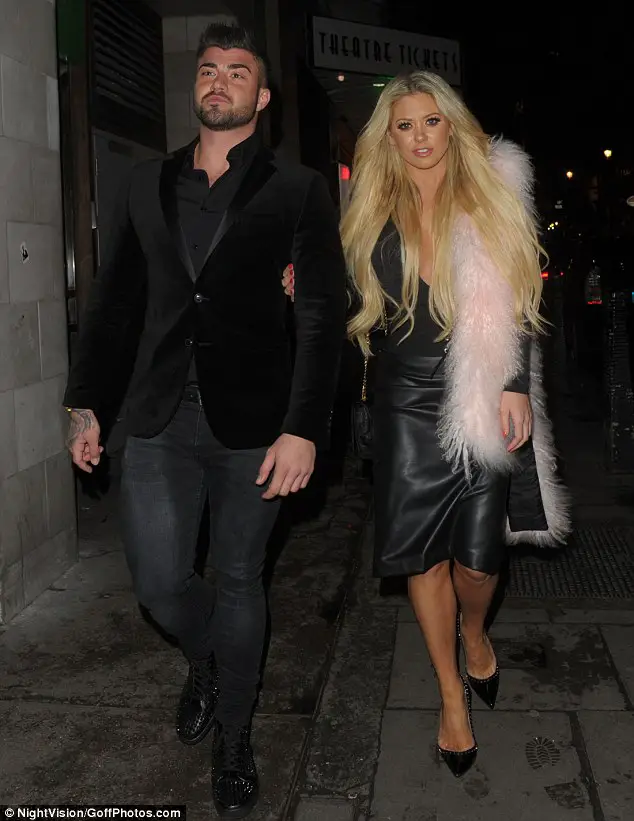 Caption: Rogan and Bianca at the launch of BoardroomToBoudoir in London, 2017.
Photo Credit: dailymail.co.uk
Moreover, after seeing Jamie and Bianca talk for the first time since their split, Rogan said,
"I don't give a sh*t about Jamie. Have you seen the size of him? He doesn't bother me."
He also confirmed the news of him and Bianca dating.
"Bianca and I have been dating and it's still very early days but we really like each other.That's why she's invited me here with her tonight but I didn't know Jamie was coming too."
Nice to know that the two are happy with one another.
Born on October 28, 1986, in the U.k, Bianca Gascoigne is a British model and TV personality who famously appeared in the Celebrity Big Brother in 2017. She also has won the ITV reality television series Love Island and has auditioned in several other hit reality shows like The X Factor back in 2012.
She is a gorgeous model, and she has graced the cover of the Loaded magazine in 2006, Nuts in 2007 and Zoo Weekly in 2008. She also has appeared in the famous magazine Maxim, and that shows that she is a successful model in the industry. The contracts she gets are lavish, and thus she also gets paid a lot of money, which is evident in her incredible net worth of $3 million.