Entertainment
Big Smo Wiki: Rapper Ended Married Life with Wife in Distress; Why?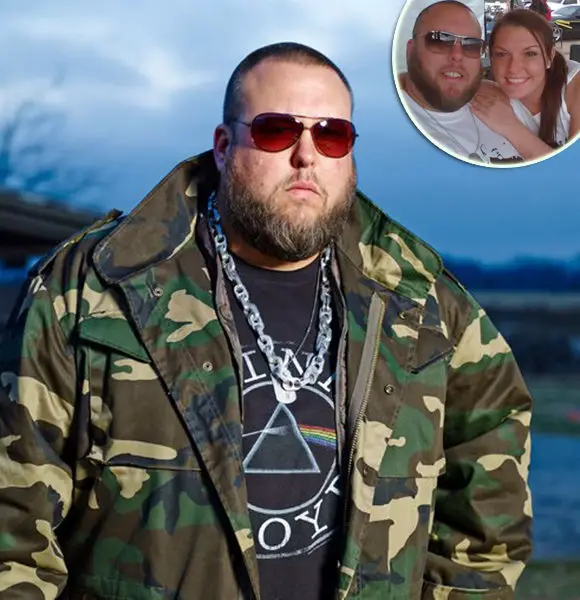 The American country rapper, singer, songwriter and producer, Big Smo has garnered immense popularity and fan following with his craft. Thanks to his musical career, there are many people out there who are interested to find more about 'Big Smo' whose real name happens to be John Lee Smith. 
So, know everything there is to know about him in his wiki like bio along with the details of his failed married lives. So let's get started!
Everything to Know About Big Smo:
Born to father Carl Avery Smith and mother Mary Jane Smith on February 14, 1976, Big Smo, developed his interest in music. He launched his musical career in the year 1999. 
By that time, Big Show had already written and performed in many tracks. Well, he started cleaning up his lyrics only after he realized that there are so many children who were listening to his music and songs.
Three years later, Big Smo released his first album through 'Yayoda Records' which was titled 'Kuntry Kitchen' in 2002. He then self-produced two albums, 'The Audio Biography' and 'Monument Society' which were released in 2003 and 2004 respectively. 
In 2007, Big Smo released his fourth album 'The True South' with Yayoda but another album 'American Made' which was released in 2010.
Likewise, the track 'Kickin' It in Tennessee' whose video was directed by Big Smo is hugely popular on YouTube with over 15 million views. 
Eventually, Big Smo signed under the production of 'Warner Bros' and released different albums which includes two EPs 2012's 'Grass Roots' and 2013's 'Backwoods Whiskey.' However, his major-label debut entitled Kuntry Livin' came out in 2014.
Caption: Big Smo's hugely popular Kickin' It in Tennessee which has more than 15M views (Published on May 30, 2010).
Forty-one-year-old, Big Smo is also famous for appearing in tv shows which include eponymously-titled television series, 'Big Smo,' a program by A&E which focuses on Big Smo's life and music. 
Big Smo has appeared in an episode of Spike TV series 'Bar Rescue.'  The CarbonTV's original series 'Heartlandia' has also featured Big Smo's life in episode one, 'Kuntry Livin'. 
No doubt, Big Smo has a very successful musical career as he has taken his unique style of music to new heights and further with appearances in various shows, he enjoys the net worth of $3 million.
His marital relationship couldn't be as blissful as his profession!
Big Smo's Unsuccessful Married Life Which Ended In Distress!
The reality star has been married twice, and his relationship with both of his wives couldn't bring a happy ending in his love life. 
Big Smo has been very private when it comes to revealing the details about his first wife. However, we know that he has three daughters namely Lancia Crocker, America Crocker, and Ansley Crocker. 
Though Big Smo hasn't been active in talking about his failed married life, he isn't shy at all in flaunting his love towards his children on social networking sites.
He shares not only the pictures of his daughters but also thanks them for helping him to be a better man and most importantly the best father.
Earlier this year in May, Big Smo shared a family picture on Instagram on the occasion of Ameria's graduation. The father of three couldn't stop himself from revealing how excited he was on the best night of his whole life as a father.
Moreover, he wished his beautiful daughter Ansley on her seventeenth birthday back in November 2016 as,
After a failed marriage, Big Smo fell in love with Whitney Deann Smith with whom he had a very distress relationship. 
According to Radar Online, Big Smo stayed under the same roof with Whitney Deann Smith for around seven years on his 32-acre-compound in Unionville which is known as the "Kuntry Ranch." 
The pair got married in 2013, and their marital relationship got unravel in no time.  Just two years after exchanging the vows, the rumor about their divorce started to swirl on the internet.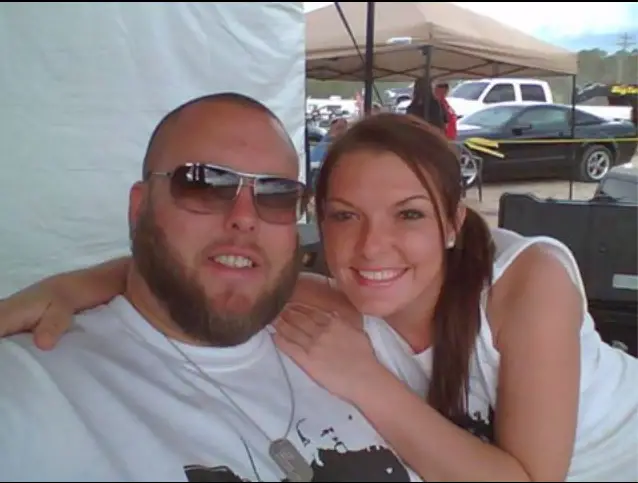 Caption: Big Smo and his estranged wife Whitney Deann Smith pictured in 2014.
Photo Credit: Whitney Deann Smith's official Facebook account
In an interview with Radar Online in October 2015, an insider talked about Big Smo's relationship with Whitney where he explained,
"For some time, Whitney has suspected that there was another women involved with her husband."
Similarly, when Big Smo was on tour in late August, Whitney was served with the divorce papers. The insider explained the explosive turn by saying,
"She hit the roof when she got the divorce papers, she took a shovel out of the garage and started smashing the windows on the vehicles and slashing the tires on the vehicles in the compound."
He added,
"This divorce drama is like a country song about cheating and trouble, but I'm sure viewers won't see any of it as producers are trying to keep Big Smo's messy divorce quiet."
As a single father, Big Smo has a very good relationship with his daughters. Regardless of the failed relationships of the past, he is currently enjoying a wonderful relationship with his family. 
Well, Big Smo might not be blessed with a long relationship with his wife, but he surely is blessed with a wonderful professional life and three beautiful daughters.