Entertainment
Bloodline Actor, Jamie McShane: Intended Career At Young Age, Engaged or Married?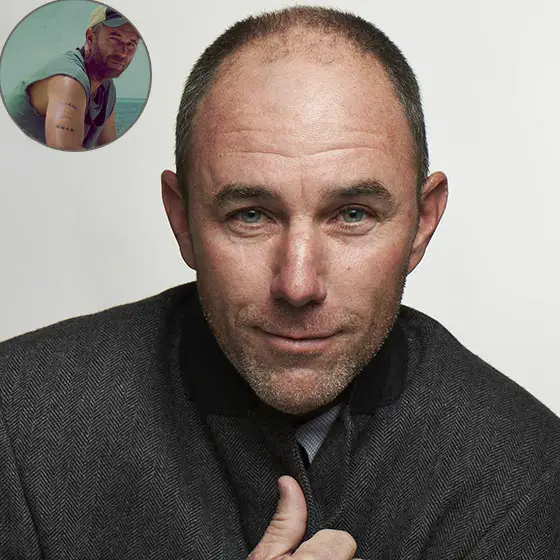 It is said that hard work pays off. For some, it happens earlier while for others it's only a matter of time when working hard makes them achieve their dream.
Our famous Bloodline Actor, Jamie McShane has also been through similar phase and hardship which has made him a successful actor.
Intended Career At Young Age:
Jamie is a multi-talented person himself and has worked hard in his career so far. Before pursuing acting as his professional career, Jamie had been employed with his father from a young age in their family business of selling microscope where he used to drive a truck and doing delivery and pick up, He was also a talented hockey player but due to his head injury his dream of becoming hockey player shattered. However, with athlete spirit in him, he played tennis in many professional tournaments and also become in structure as well.
All of Jamie fame credit goes to NETFLIX as through the series Bloodline he was recognized as a talented actor. On an interview give to huffingtonpost.com on 2015 he talked about how he auditioned for the role, Jamie said;
For an audition, I really only think about, "Who is this character? How can I bring him to life and make him genuine, unique, and connect to the words written for him?" As an actor, you are aware that one role could be a game-changer for you, but I didn't think about the money part until I realized I was actually a contender for the role.
Jamie also talked about his manager and casting director through whom he got the role which was the biggest achievement of his career. Jamie said;
I met my fantastic agent, Kim Dorr at Defining Artists, about 13 years ago. Sandi Logan, a very talented and compassionate Casting Director, whom I had auditioned for introduced us. Devon Jackson, my truly amazing manager at Trademark Talent, was recommended to me by Bonita Friedericy, an actress who's work I love, about two and a half years ago. Both Defining and Trademark have been vital to my career.
With the success of BLOODLINE Jamie has then featured in many magazines. He took to his Twitter to share his happiness and his big pay off;
Jamie has won a Best Actor Award at the 2002 Palm Springs International Festival of Short Films for his lead role in the AFI film, "Fine". Fine went on to win an Academy Award for Best Student Film. From 2001, Jamie has appeared in over 100 episodes of television and acted in many films including Gone Girl, Argo, the Avengers, Thor, Hostage, Gridiron Gang, and Pride and Glory. 
Engaged or Married? Wife?
Having a successful journey in his career so far Jamie seemed to be focused on his career and wants to achieve more, but life and achievement without a partner seem unfulfilled and in the case of Jamie his life is yet to be fulfilled by his partner.
But as of now Jamie has not been in the limelight for his relationship but is seen with a mysterious lady in various function and events.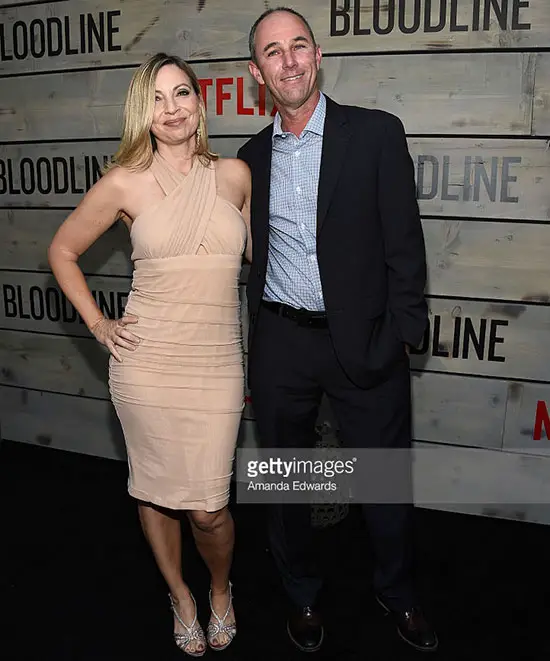 Caption: Actor Jamie McShane (R) at the premiere of Netflix's 'Bloodline' at The Landmark Regent Theater on May 24, 2016, in, California.
Source: gettyimage.com
Well, we can't ignore the fact that he has someone special in his life and looking at the closeness in the picture Jamie soon can announce his relation status. But for now he seems to be focused on his aspiring career, and there is no official announcement that he has a wife or married.
And talking about Jamie net worth he has established himself as a talented actor and charges a pretty good sum of money for his roles in TVs serials and films and looking at his career so far he had made a good fortune for himself through his career.
Jamie's Short Bio:
Jamie McShane was born and raised in Northern New Jersey and has four siblings. He had his BA degree from the University of Richmond. Jamie started as an ice hockey player and was very good at it unless he had an injury.
According to Jamie traveling various countries has made him experience many things in his life and do many things, he would stumble all over New York City doing play after play, extra work, stand-in work, commercials, eventually landing roles in Indie films and small bits on Soap Operas.
He traveled to L.A. to pursue his acting dream and got his early break in "NYPD Blue", "CSI" and the "pilots of Philly" and "Deadwood".