Entertainment
Blu Cantrell Married? Five Facts - From Past Dating Affairs To Current Whereabouts
Do you know that, annually, more than 2 million people get married in the United States? 
Well, that indeed includes celebrities, as well, and when it comes to the beautiful model turned singer, Blu Cantrell, there are rising curiosities from her fans regarding if she lands on the list too. Do you want to find the answer as well? Then, let's explore the relationship status of Blu Cantrell along with additional five facts to know about her.
1. Blu Cantrell Turned Her Career From Model To An Aspiring Singer:
Did you know that Blu was a model and beautician prior to her singing career? 
Yes, the American beauty was indeed working as a glamour model for many years in adult entertainment magazines. Back in the year 1995, she did nude photoshoots for 'Black Tail.' Around the year 2003, reports stated that she was about to pose for the men's lifestyle magazine, Playboy, which would pay her a million dollars.
However, Blu's career took a different turn when she was discovered in a hotel lobby in the year 2000. After being introduced to Arista records, she was signed by the company after just hearing her sing for 30 seconds. Remembering those days, Blu said, 
"I used to be told to quit daydreaming about becoming a singer. But I always knew I was blessed with music." 
Being an official R&B star, Blu released her first single, ''Hit Em Up Style (Oops!) '' in the year 2001 which became a smash hit. 
Blu Cantrell's first single, 'Hit Em Up Style (Oops!).' (Published on 25 October 2009) 
In an interview with FuseTv in 2016, Blu was asked if she thought her first single was going to gain massive popularity, to which she replied, 
"I actually didn't. The process of that was really funny. The producer was tired from working in the studio from the night before, so he fell asleep in his bunk. I was in the session with the engineer, and I ended up recording the song. It was the last one we did for the album. I never thought it was going to be big until Dallas Austin let L.A. Reid hear it. He was like, "Oh my god. That has to be the first single." When it started getting plays on the radio, then I really started believing it was going to be a hit [laughs]. "
2. Blu Was In Dating Affair With Jay-Z:
Blu was involved in a dating affair with Jay Z in the year 2001 as per sources. However, their romance was short-lived, and the couple didn't appear together out in public.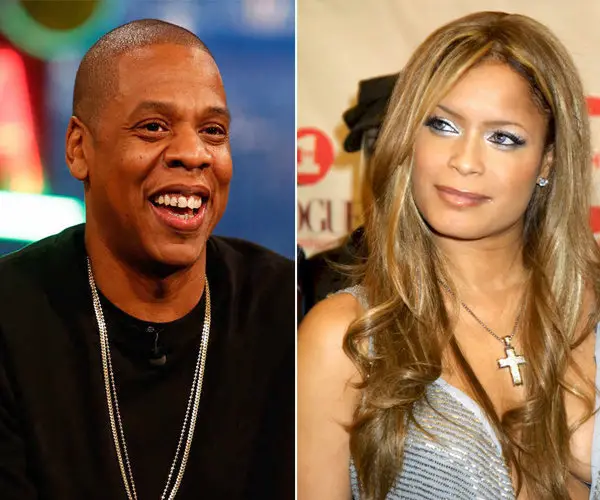 Blu Cantrell, Jay Z (Liverampup)
Meanwhile, in the year 2012, rumors were spreading out that Jay-Z's newborn baby daughter with his wife, Beyonce was named after Blu as Blue Ivy Carter. However, Jay-Z or Blu didn't provide their response to the media. 
3. Is Low-Key About Her Relationship Status:
When it comes to Blu's life behind the cameras, it is quite challenging to figure out the truth of her relationship status. Blu has successfully managed to keep her personal life behind the curtains which deprive her fans, from getting to know if the 41-year-old beauty is indeed sharing romance with a boyfriend or secretly married to a husband. 
Meanwhile, prior to her affair with Jay Z, she was reportedly dating musician Tommy Lee in the year 2003. As per sources, Cantrell disclosed that they met each other through their publicists,
 "We met through our publicists. We had dinner, we hung out, had drinks, and we started talking and just kicked it like friends."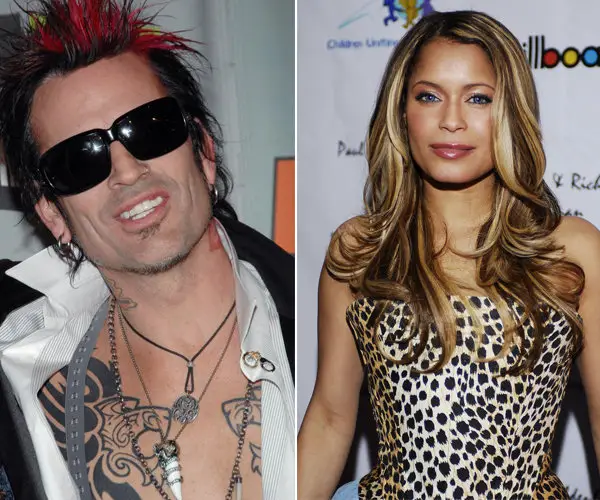 Blu Cantrell and Tommy Lee (Photo: Liverampup)
Additionally, Blu also dated Photographer, Antonio Sabato Jr. in the year 2008.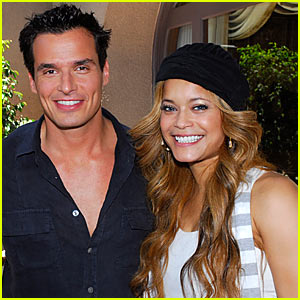 Blu Cantrell with Antonio Sabotabo Jr (Photo: JustJared.com)
However, the couple's relationship didn't stick for long either! 
4. Raised By Single Mother:
Witnessing her parents split up when she was just a child, was not an easy road for Blu Cantrell. However, her brave mother, Susi Franco who is a former "Mrs. Rhode Island," actress, and a jazz vocalist, raised Blu on her own along with her five siblings, Adam, Tino, Nick, Kelli, and Summer. Nevertheless, having a large and supportive family have played a significant role in flourishment of Blu's career as well. 
5. Still Active In Her Music Career:
Blu has remained quite low-key in recent years, but that doesn't mean she is not doing anything for her fans. Blu has been creating her magic in the studio as she told FuseTV that she was working on a new album around late 2016,
" We are in the makes of doing a new album right now, but we're just looking for producers." 
When asked what kind of sound she is about to go for her songs, she replied, 
" Umm, I think it comes down with working with the producers and doing the tracks. Whatever catches my ear, I'll go with that. " 
Although Blu who enjoys a net worth of $5 million, is yet to release the album for her fans, she went on tour last year in Australia. Throughout December of 2017, she sang her heart out in Perth, Melbourne, and Brisbane along with the dance group, Snap!. In November 2017, Blu also performed with Sean Paul in Birmingham, UK. As for now, her fans will be patiently waiting for her new album's release.