Entertainment
Blythe Danner Had Best Husband! Getting Married Again? – Not An Option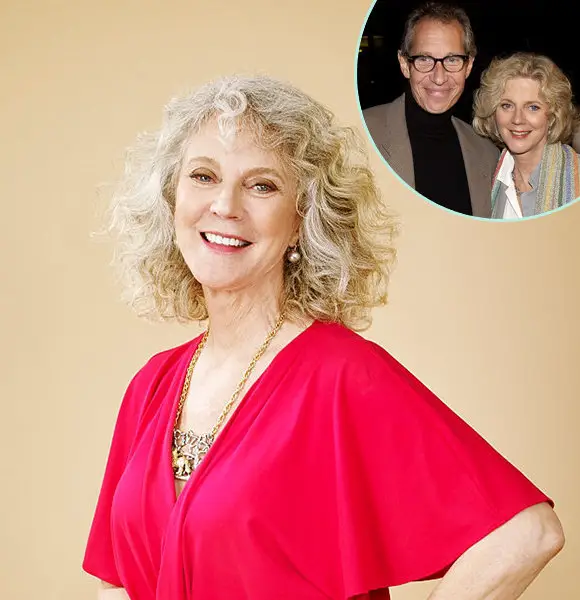 The veteran actress, Blythe Danner, was the first actress to be nominated for the Three Emmy Awards in the same year 2005. She has spent almost half-century of her glorious years in the industry. 
Well, along with her versatility in acting, she had maintained her personal life so beautifully that everyone would get jealous of. But, after enjoying more than three decades of a marital relationship, her husband is no more with her.
So, what happened between them? If you want to find out, then you are welcome to walk through our precise information!
Blythe Danner Not Together With Husband! 
The veteran actress, Blythe Danner got married to the director-producer, Bruce Paltrow back on 14th December 1969. The pair then welcomed two children, son Jake Paltrow and daughter Gwyneth Paltrow. Their relation was so smooth that there was no any conflict overheard. Even their daughter Gwyneth revealed that her parents' relationship served as an inspiration for her own.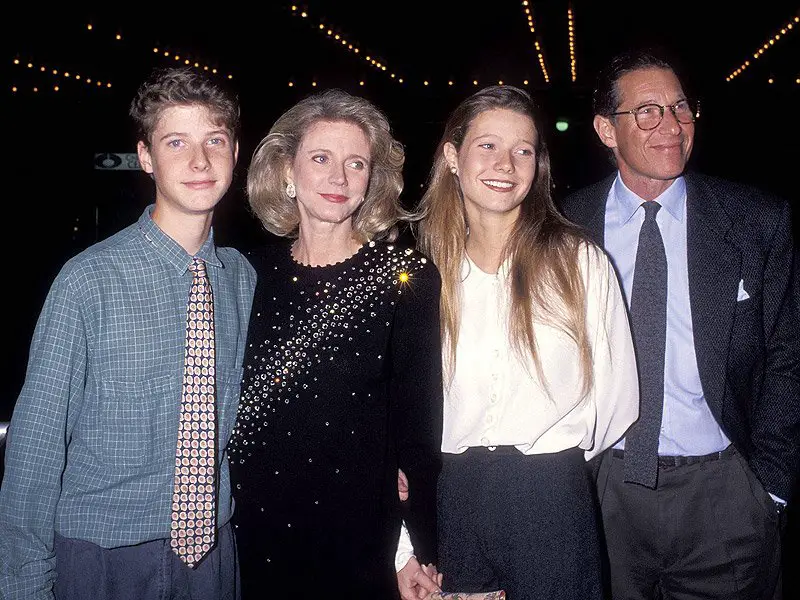 Actress Blythe Danner with her husband Bruce Paltrow, their children (Photo: People)
While being inspired by the bond that Blythe and Bruce shared, their daughter Gwyneth asked her dad, the secret behind their 33 years long marriage, where 'The White Shadow' producer replied,
"Well, we never wanted to get divorced at the same time."
Unfortunately, after accompanying Blythe for 33 years, the producer Bruce Paltrow loss his battle against throat cancer in 2002. The 75-year-old actress was devastated when her producer husband passed away in Italy while vacationing to celebrate their daughter Gwyneth Paltrow's 30th birthday. 
More than a decade after Bruce's death, the actress has admitted that she is trying to adjust her life without her husband. In an interview with The Washington Post back in June 2015, she said,
"He was the life force of the family, so it's been a real loss. Some days it still doesn't sink in. I keep thinking, 'Where is he? Oh...' It's still very strange."
The actress has no interest in finding love again since her husband was dead. Similarly, she has revealed that she feels nervous even when she has to kiss a man on-screen.
During the shoot of the comedy-drama film, 'I'll See You In My Dreams,' Blythe portrayed the role of a widow and former schoolteacher, who ends up falling for a charming, handsome man. Her character eventually falls in love, and after one date, the two share a kiss.
Expressing the nervousness while kissing a man on-screen, Blythe said to PEOPLE, 
"I was a little nervous. That was probably the only scene I was a little nervous about … because my husband has been gone for 13 years,"
The actress further added that she had a couple of blind dates, but she is not really into another relationship,
"I 've had a couple of blind dates, but I haven t had a [serious] date and I m not really shopping for another relationship."
Blythe is not found indulging in any relationship after her husband's death. Rather, the 'I'll See You In My Dreams' star is rejoicing her life with her daughter, Gwyneth, son Jake and her grandchildren.
Well, the Tony and Emmy Award-winning actress whose career has spanned 50 years, has a net worth of $45 million. Moreover, she has appeared in hit films like 'The X-Files,' 'Strange but True,' and 'Meet The Parents.' Similarly, she seems to be investing her time in more acting projects.