Entertainment
Brad Culpepper Has An Equally Supportive Wife And Loving Kids; Says He Loves Family More Than Anything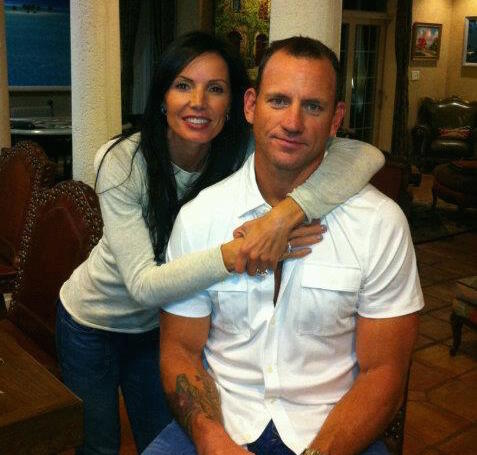 A family is someone's biggest strength, and one is willing to do anything for the sake of his family. The same can be said about Survivor contestant, ex-defensive tackle Brad Culpepper as he is seen to be lucky enough to have a loving, caring and supportive wife along with adorable kids.
His wife, Monica Culpepper was also the part of the reality show, and thus, the two know how it feels to be a part of the show resulting in his wife showing him the support he might need while on the show.
Also, now that we have talked about the successful TV show let's address the controversy that surrounded him while on the show along with some talk which about his kids and wife which he puts on a word.
Brad Culpepper's supportive family:
Brad Culpepper is totally blessed with a supportive family. He has a beautiful family of three kids and his other half, Monica Culpepper. The couple has been together with each other for more than two decades. The two tied the knot with Monica Culpepper in 1992 and can move on blissfully along with three kids.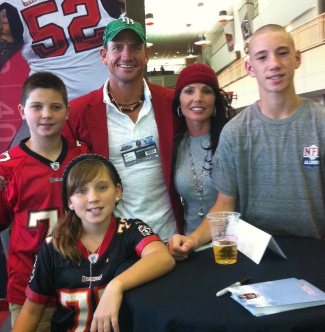 Caption: Strike a pose! Brad Culpepper is snapping photograph in an event with his wife and children (Rex, Honor, and Judge) in 2013.
Photo Credit: famewatch.com
The fun fact about the Culpepper family is that Brad and his wife both were the contestants of the famous reality show 'Survivor.' First Monica Culpepper was approached to be the contestant for Survivor: One World. But after getting out of the show then she again came back with her husband in the season "Survivor: Blood Vs Water."
On that season, a ten year NFL veteran got eliminated landing in the 15th position, but his wife was able to make it to Final Tribal Council.
While Brad was on the show where he divulged that he was playing for his as they appeared together on the "Survivor: Blood Vs Water." He has repeatedly mentioned how his wife has been supportive and in the process, he said about his love for children too. He said,
"I'm wearing a Syracuse University hat, because my son's a quarterback there. He's a freshman and he's in [the Newhouse School of Public Communications]. On Blood Water, I wore my P hat for [his son's high school football team]… so now I'm wearing a Syracuse hat. I told them that I'm only playing if I'm able to wear a Syracuse hat."
After Brad had been eliminated from the show, he got into a controversial state where he was sued for insurance fraud. Two years ago, before making his appearance alongside his wife in Survivor, where he was seen doing multiple strength task was provided with compensation of $175,000 for health issues he faced.
Insurance Fraud?
Notwithstanding, California-based Fairmont Premier asserted Culpepper,'willfully and deceptively provided false information' to the medical personalities.But in response to that, he said,
"Just because I chose to do things that are contra [sic] to my body, doesn't mean I'm not in pain, and doesn't mean I'm not impaired."
Caption: Brad Culpepper responded when asked about how he could perform so well despite the health issues he reported.
Video credit: facebook.com
Born on May 8, 1969, Brad Culpepper was a defensive tackle in the NFL for ten years. He was recognized as All-American while he was playing for the University of Florida.
Brad also appeared in the two seasons of U.S Tv reality show Survivor. All his work as a footballer and his appearance in reality show has helped him a lot to make a net worth of $3 million.