Entertainment
Bradley Steven Perry, 19, Still With Girlfriend? His Dating Status Now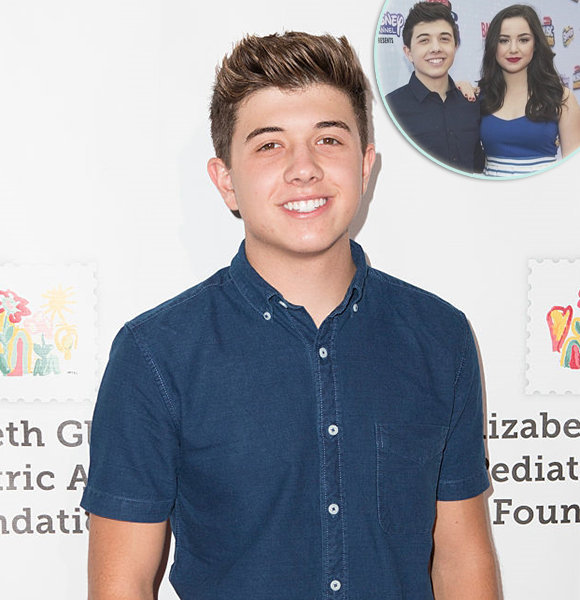 Young age, success, and irresistible charm are few of many qualities the actor, Bradley Steven Perry carries around.
It would be no wonder if many female fans dream of dating the handsome actor, Bradley, and it might be sizzling to know that Bradley is not a rookie to the dating game. He had a girlfriend in the past, but what about now? Is he dating someone? 
Well, let's uncover the mystery of his dating life through this article today!
A Look at Bradley Steven Perry's Dating Status Now:
Bradley's dating history dates back to May 2014 when he was dating the beautiful actress, Sabrina Carpenter. Though the pair made a cute couple together, the duo's dating life ended in August 2015.
Since the period, Bradley, who stands at the height of 5'8" (1.73 m), has stayed relatively quiet regarding his dating life while the fans are waiting to see who Bradley will be dating next.
Despite his low-key dating status, the pictures on his Instagram with actress Sarah Gilman subtly hints that there is something more than just friendship between the two.
On October 14, 2016, Bradley shared an Instagram picture with Sarah Gilman, captioning it:
"Ma boo."
Sarah's Instagram also talked about Bradley wishing Bradley on his 18th birthday on November 24, 2016.
Well, it is apparently evident that Bradley shares a good bond with Sarah Gilman, but the nature of their relationship remains unclear until official confirmation from Bradley or Sarah. 
Tossing aside the rumors, Bradley is seemingly single as of now since a "girlfriend" figure is absent in his life. However, we can't rule out the possibility; that he might have a secret relationship besides the rumors all along.
So, maybe shortly, Bradley will be the one to pop-up his dating affairs to all his fans!
Short Bio on Bradley Steven Perry:
The actor, Bradley Steven Perry was born on November 23, 1998, in California. Although there is minimal information about his parents, it is known that his mother's name is Kimberly Perry. 
Bradley was raised along with his three older sisters named Madison, Makenzie, and Justine and homeschooled on the set of Good Luck Charlie. 
Bradley made his acting debut at the age of 10 in 2008 with small roles in the film "Choose Connor" and "Magnificent Max" which followed the television debut on CBS "Without a Trace" on 2009.
With time, Bradley further starred in various movies and TV works, one after another, helping him grow in his profession. Amidst many acting credits that he has, Bradley is best known for his roles on Disney series "Good Luck Charlie" and the 2011 film "Good Luck Charlie: It's Christmas!". 
Think we're missing something? Do let us know in the comment section below!