Entertainment
Is Brandi Cyrus Dating Now; Or Parents' Divorce Affected Her Personal Life?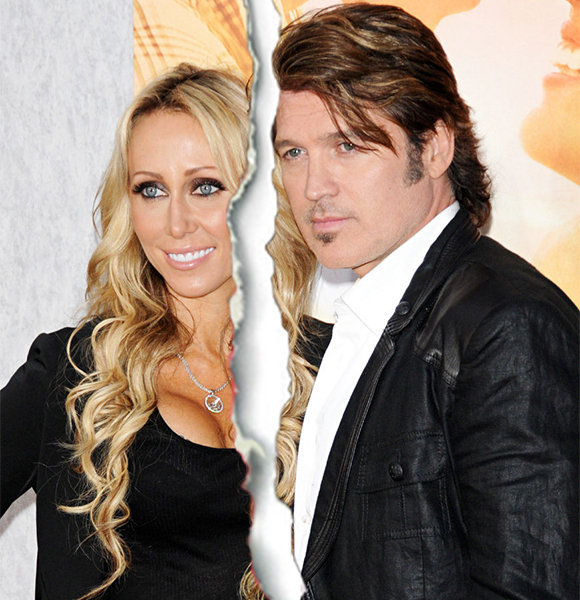 American actress Brandi Cyrus has the famous family surname 'Cyrus' for her fame.
Sister of Hannah Montana star Miley Cyrus, Brandi owed her famous sibling Miley for both, fame and troubles in her life. Well, the actress' source of troubles is her early parent's divorce saga too, which kept on rumbling for years. 
Well, how much of her parent's divorce affected her? Was their divorce too hard that her love life also got affected?
Your answers are down below!
Cheating Sibling, Divorce Saga
Brandi Cyrus is the adopted daughter of Musician Billy Ray Cyrus and Actress Tish Cyrus, who was born to Tish from her previous husband on May 26, 1983. She experienced her parents' early divorce after two years of her birth. 
Her mother, Tish got married to rockstar Billy in December 1993, shortly after the birth of Miley.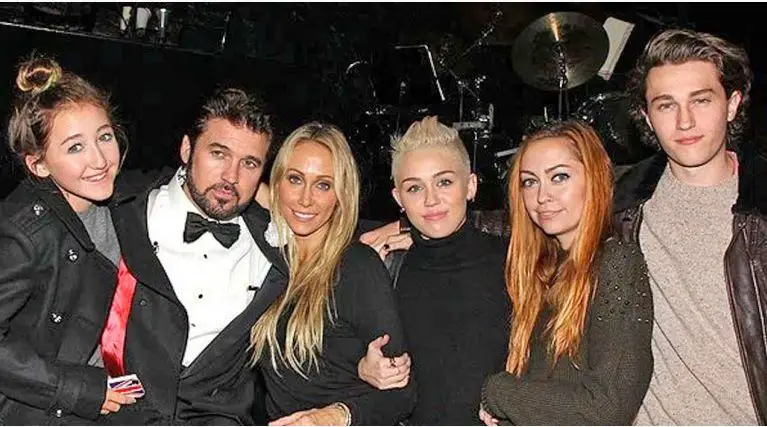 Brandi Cyrus with step-father Billy and mother Tish along with siblings Miley Cyrus, Noah and Cody (Photo: Countrymusicnation.com) 
Billy and Tish's relationship hit a hitch during the end of the noughties, with the couple filing for divorce in 2010 citing irreconcilable differences. The couple released a joint statement after filing for their divorce stating:
"As you can imagine, this is a very difficult time for our family. We are trying to work through some personal matters. We appreciate your thoughts and prayers."
However, in March 2011, the lawsuit was withdrawn by Billy and Brandi's parents' and their marriage was saved. But the brief reconciliation turned out to be just fleeting summer fun as Tish filed for divorce second time in June 2013 citing differences in their marriage for the second time.
But the same fate repeated as Brandi's parents withdrew their divorce filing again and agreed to undergo therapy to save their marriage. 
Well, another scandal hit Brandi's life while she was still recovering from her parents' divorce. As reported by  Life&Styles magazine, Miley hit with Brandi's then-boyfriend Sam Hancock in February 2014 and even tried to hook up. 
Both, Brandi and Sam started dating each other from 2008 to 2010, while Miley reportedly hindered their relationship in 2010. Contrary to claims, both, Miley and Sam's representatives denied the incident, while Life&styles magazine even quoted an insider saying:
"She was trying to hook up with [Sam] and date him. She was basically trying to steal her sister's boyfriend, or at least cheat with him. Who does that?"
The actress, who saw her parents' relationship failed, lost her own relationship too.
What Is She Up To Now?
The actress was dating musician Zach Hall in 2014, and, the couple was photographed together, holidaying in a beach with Zach addressing Brandi as his bae. The couple was visiting the beach along with Brandi's mother Tish and her smallest sibling, Noah.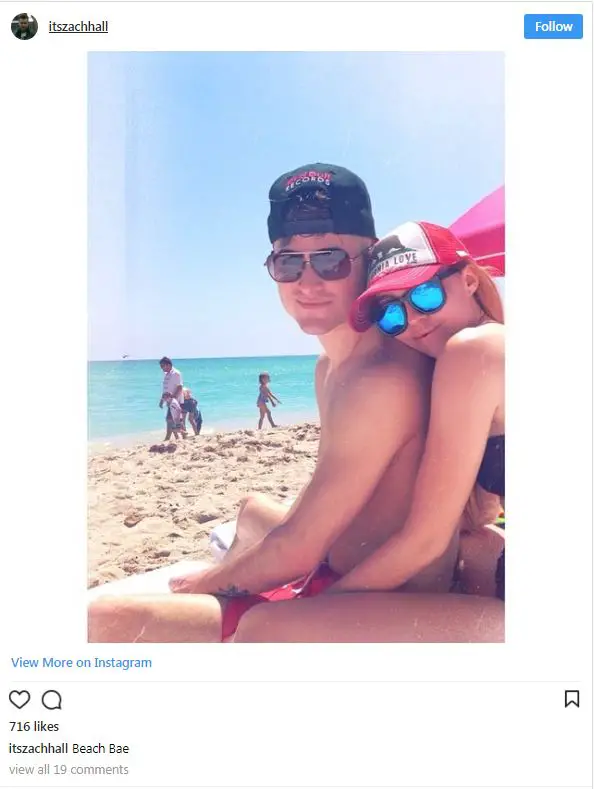 Brandi Cyrus with musician boyfriend Zach Hall in 2014 in a beach (Photo: Zach Hall's Instagram)
The couple was also spotted visiting West-Hollywood, California, shopping antiques. During their visit, they looked cozy together and were even spotted happily chatting and holding hands together.
The couple looked adorable together with both dresses in their finest hipster attire, complementing their music career. But since 2014, the pair has remained fairly invisible from the media, which questions their relationship status now. As no reports about the couple's separation have been surfaced, which indicates the couple might be keeping their relationship a low-key affair. 
But as it seems, Brandi's love life is not affected by her parents' divorce because she believed in a relationship even after witnessing her parents' divorce.