Entertainment
Braveheart's Star Angus Macfadyen: Nearly Married to The Girl Dating That Time, What is He Doing Now?
Angus Macfadyen is a well-renowned actor and his work has been acclaimed by the whole world but unlike his professional life, his love life seems to be quite. He was once near to settling down but the question is; did he? Let's find out.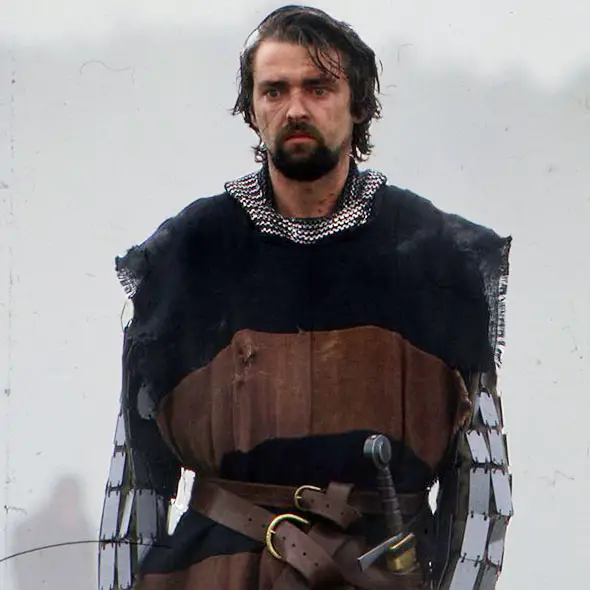 Well-renowned actor Angus Macfadyen's love life seems to be in low tides. He was once so near to settling down. Today, we are going to find out what happened.
Engagement, Married, and Wife?
Angus Macfadyen got engaged to Catherine Zeta-Jones in 1995. Angus was very close to getting married to Catherine, but unfortunately, something went wrong. He called off the engagement after 15 months on 1996.
This is the only recorded relationship of Angus Macfadyen. But it was not the same for his ex-fiance as she was linked with Mick Hucknall (1998) and John Leslie (1991 - 1993) as well. Later, Catherine got married to Michael Douglas on 18th Nov 2000. She has two children with him. They too separated in 2013.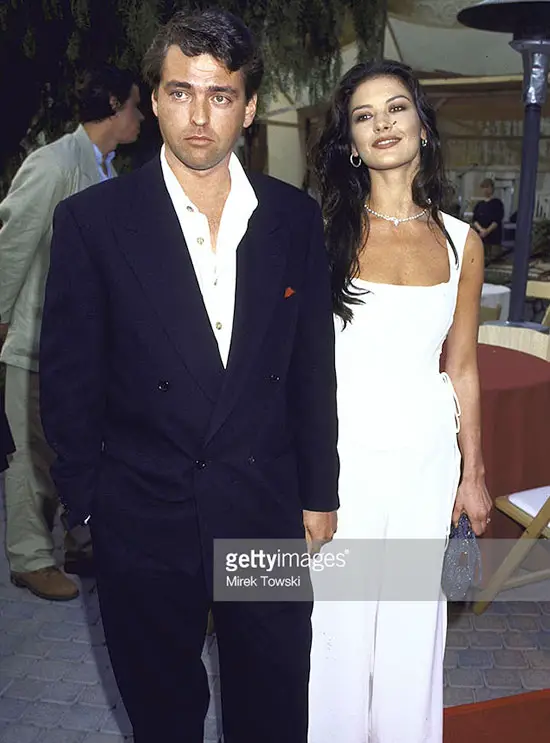 Caption: Angus Macfadyen then-fiance Catherine Zeta-Jones on January 1, 1995.
Source: gettyimages.com
Micheal labeled all her past lovers as a bunch of 'idiots' before the couple got married. However, the time when Catherine got engaged to Angus, we think they both were idiots; idiots in love. 
After getting engaged to Angus, Catherine had said,
"I'm so happy with Angus. I think this time I've found the love of my life."
Witnessing the Unexpected:
Angus Macfadyen was born in Scotland, where he spent a short time of his childhood. During his stay in Scotland, the word independence was just an imaginary thing that one could have in their life. However, the things have changed now. 
The nation has been marching forward for better future. When interviewed by the Daily Record in July 2014 regarding the voting for the referendum in Scotland, he said,
 "I was always for the dream of it but it just seemed like something that was never going to happen in my lifetime. It seemed an impossibility back in the 1980s when I lived here. Now it seems something which is practically at our fingertips. It is an exciting time for a lot of Scots. At the very least, it's a debate which goes on around the place. But the people, one way or the other, are going to feel involved in their future."
Angus Macfadyen's Short Bio:
Angus Macfadyen was born on September 21, 1963, in Glasgow, Scotland. He currently ages 52 years old.
 His childhood was pretty mobile as he lived in Philippines, Africa, Singapore, and France because of his father being a doctor in the World Health Organization. He later joined the University of Edinburgh and the Central School of Speech and Drama located in London.
He first role was in the movie "The Lost Language of Cranes." He joined the cast of Braveheart in 1995 as Robert the Bruce.
He was recently seen in the movie "Macbeth Unhinged," which is also his directional debut. The movie was released on June 16, 2016.