Entertainment
Brent Morin Has Or At Least Had A Girlfriend! Also Gives Away Some Pro Dating Tips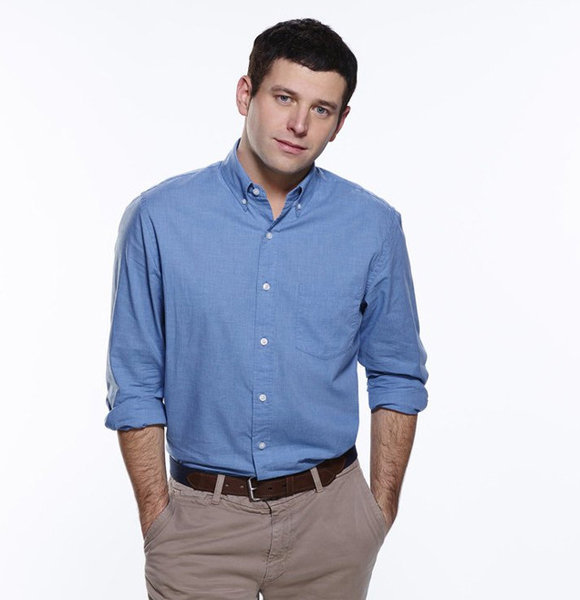 Dating tips are valuable as it has potential to transform your love life. People advise and give the dating tips from the experience they have had with different people. And one gets an idea of what to do and what not to do on a date, who to date and whom not to date.
The American stand-up comedian Brent Morin shared his dating experience and as a veteran gave away useful tips which could transform your love life. Are you eager to know the tips? Let's dig in.
Dating Tips From A Pro- Brent Morin!
Brent Morin speaks from his experiences with women. He advises not to date 'the women who come from so much money' as they are the scariest woman. Brent is referring to the wealthy women as they are not afraid of consequences and even compares their actions to video games because anything is possible in the video game.
Further, he shared his terrifying encounter with a woman whom he was dating and narrates the date night which involved cocaine.Brent described the story of the date night with the rich woman in an interview with Team Coco on June 2014.
Caption: Brent Morin shares his encounter with a woman and advises not do date rich women.
Brent has found love in actress Angie Simms and gives a glimpse of this beautiful love life with his girlfriend, Angie through social networking platforms.
On September 2016, Brent shared a picture with Angie Simms via Twitter and addressed her as his girlfriend. In the photo, Angie is kissing him and he keeps his expressionless face. Further, he gives an interesting caption to the picture as well.
It's not only Brent who flaunts his beautiful girlfriend Angie Simms, but Angie also shares their picture. In December 2015, Angie shared a picture with Brent while watching a football match through Instagram.
On the occasion of Valentine's Day on February 14, 2016, Angie expressed his love for Brent and shared a video through Instagram where their fans can get a glimpse of their adorable relationship.
Brent and Angie together make a lovely couple but when will this beautiful couple get married and become a husband and wife? Their fans are eagerly waiting for their wedding, but only Brent and Angie can let us know further about their marriage plans.
 Is Brent Morin A Gay?
In December 2010, Brent tweeted about his sexual preferences and shared that he loved women and cleared that he is not a gay.
I'm not REALLY gay. But I always wanted to go out with a laugh. Seriously, I LOVE women. I didn't mean to emphasize love. I'm not gay. — Brent Morin (@BrentMorin) December 30, 2010
On July 2013, comedian Brent shared his crush on Bradley Cooper and even expressed that Bradley Cooper is super hot. But he clarified that he is not a gay and mentioned that if Bradley was gay and if he intended to kiss him then Brent would stop him as it can't happen.
As reported on May 2015, during a live episode of "Undateable" Ed Sheeran planted a sloppy kiss on Brent Morin. The incident surprised the audience and created a lot of noise.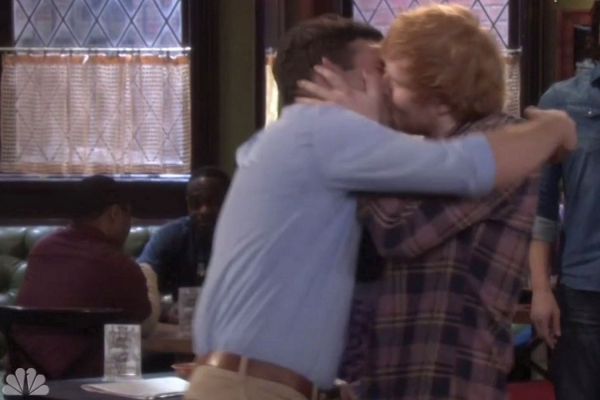 Caption: Ed Sheeran surprises Brent Morin with a kiss on the show "Undateable" on May 2015.
Photo Credit: The Sun
It's evident that Brent has implemented his dating tips in real life and had a girlfriend as well. Also, he flaunts his girlfriend over the social networking sites where his followers can witness their adorable relationship.