Entertainment
Brian Sullivan and Wife Julie Sullivan Amaze Us With Their Splendid Salary and Net Worth!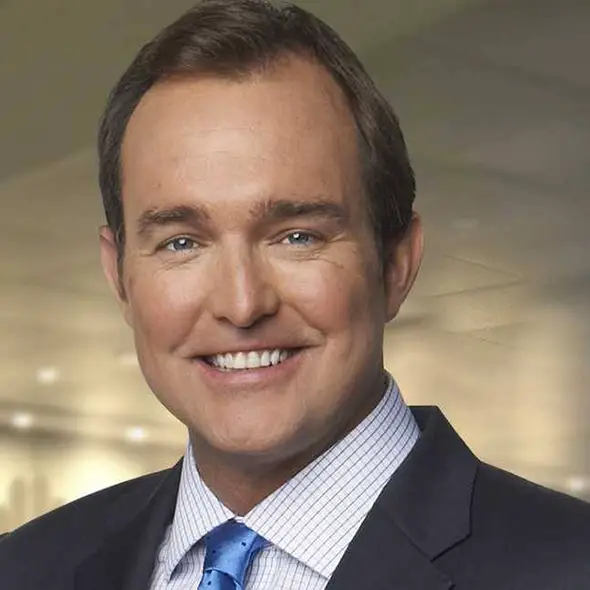 Ever wondered what it takes to become a successful financial reporter? Who knows it better than Brian Sullivan, who's been very successful in financial reporting for the last two decades?
Financial Genius: Brian Sullivan
Brian is considered to be one of the first financial reporters who highlighted the risk of the housing bubble in the year 2006-2007. This prediction helped the American Economy to bounce back from the economic disaster in a short time. He was also responsible for correctly predicting the recovery of Japanese stock market.
People have stated that he has a special gift of accurately predicting the financial future, but he claims that it is not a gift but his hard work and perseverance in trying to understand the market and world economy better.
Brian works as a co-anchor in CNBC's "Power Lunch" that deals with people, businesses, and trends that influence Wall Street. He is also the host of "Talking Numbers."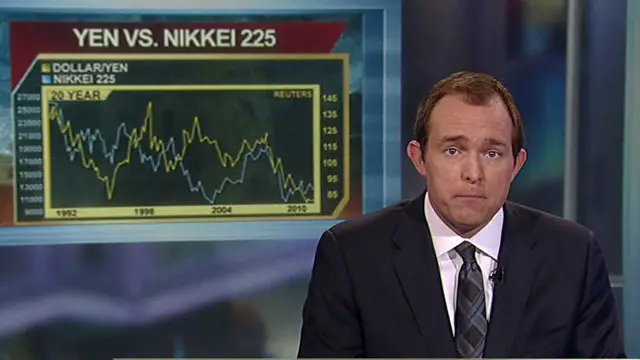 Caption: Brian Sullivan, Economical Expert.
Source: Adweek.com
Before hosting Power Lunch, he used to be the host of Street Signs, which was also a business related program which aired on CNBC.
Sullivan's estimated net worth or salary is not yet disclosed but having worked as a financial/business journalist for almost twenty years now; he must have collected a fortune right? We are not too sure either, but his earnings are in millions.
Brian Sullivan's Personal and Married Life
Sullivan, 44 seems to be very private when it comes to his personal life. There isn't much information related to his private life. But we have you covered with this as well.
Brian is a happily married man with no rumors of getting divorced anytime soon. Digging the internet deep, we found that Brian is married to Julie Sullivan. They got married on July 01, 1995 in Rutherford County, Tennessee. According to sources, they have a son of five years. But there isn't much information regarded this.
Digging up even harder, we came across a picture of Brian Sullivan and his wife Julie Sullivan attending a symposium hosted by The Shafik Gabr Foundation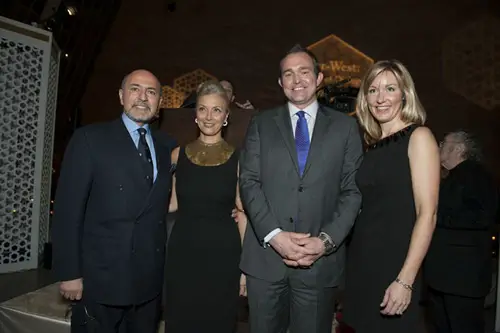 Caption: Brian Sullivan and Julie Sullivan with Shafik Gabr (left) and Gigi Gabr (right) on December 3, 2012
Source: newyorkcool.com
A dog, debate and ski lover, when Brian is not spending his time anchoring or predicting the financial market, he is busy spending time on the race track. He is an occasional race car driver who has won the 2003 NESCCA Formula Mazda and 2008 NESCCA Spec Racer Ford championships.
Here is the picture of his sick ride with CNBC's logo on it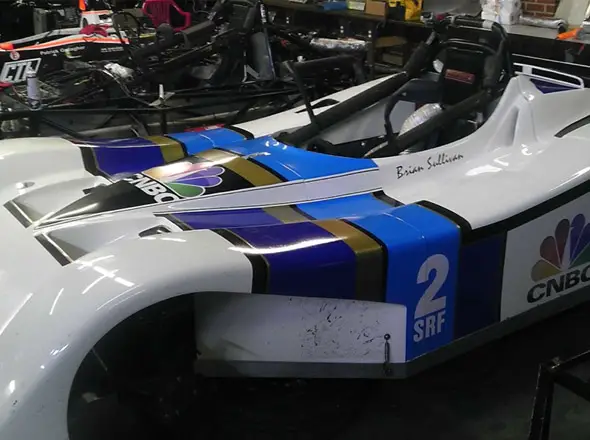 Caption: Brian's car outfitted with CNBC logos.
Source: businessinsider.com
Before working at CNBC, Sullivan used to work as a reporter, producer, and anchor at Bloomberg Television and Fox Business Network for twelve years and three years respectively.
Brian also used to work as a chemical commodities trader for Mitsubishi International, before being recognized as a financial journalist. 
Sullivan is a frequent guest on the program Morning Joe on MSNBC, where he usually talks about finance, employment, and economy. He also covered the 2014 Winter Olympics story in Sochi, Russia.
A graduate of James Wood High school, Sullivan has a Law degree from Brooklyn Law School and B.A in Political Science from Virginia Tech as well as a certificate in journalism from New York University School of Continuing Education.  
Brian's July 2007 special, "Subprime Shockwaves,"won the New York CPA Society Excellence in Financial Journalism award. He began his career trading chemical commodities for Mitsubishi International.