Anyone who has ever stepped into the realm of CrossFit, they are bound to recognize Brooke Wells. Honored as one of the fittest females on earth in 2015, Brooke's physique is considered as elegant and robust at the same time. 
The Missouri native, who boasts a well-toned body, loves flaunting her curves and workout routine through Instagram.
Brooke is also a trainer, role model, and inspiration for women in the fitness industry.
Birthday, Height & Weight
Brooke Wells shares her birthday with her twin sister, who was born on the same day as Brooke. The fitness expert and her twin sister Sydney Wells were born on 14 July 1995 in Missouri. Her sibling is also a CrossFit enthusiast.
Also A Fitness Enthusiast:-  Jen Selter Boyfriend, Net Worth, Parents
Brooke, who ages 24, has maintained an attractive physical build. Standing at a height of 5 feet and 6 inches (1.67m), she also balances a healthy body weight of 68 kgs.
She was also a former track star at her high school, skilled in the 100 and 300 intermediates.
Brooke Wells Net Worth
Although Brooke began CrossFit to help with her track career in college, she instantly fell in love with the fitness program and pursued a career in it.
With the support of her father and mother, she has become a well-known figure in the industry. Her father Ben, who is a personal trainer, had also tried CrossFit himself and thinks that attempting a career in the field could be beneficial for his daughters.
Brooke's mother, Lisa also joined the group to understand her daughter better.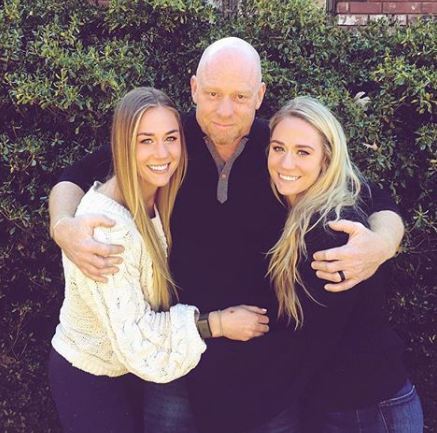 Brooke Wells with father Ben Wells and sister Sydney Wells in November 2018 (Photo: Brooke's Instagram)
Till date, Brooke has participated in numerous CrossFit tournaments and events, winning multiple prizes throughout the years. 
With her prize money and salary as a trainer, she has made a fortune for herself. Further, Brooke is sponsored by several brands including Cellucor, NOBULL, Kill Cliff, and more, which has helped in raising her net worth to nearly a million dollars.
Dating Boyfriend?
During a trip which Brooke took to the Bahamas with Alec Smith in August 2018, their chemistry generated massive news online. The pictures which the two posted on social media outlet suggested a possible romance.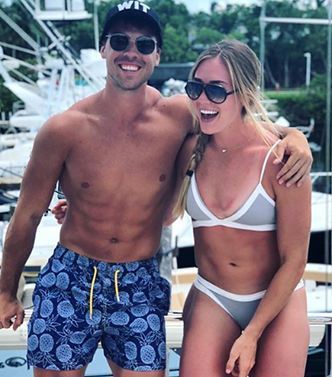 Brooke Wells with alleged boyfriend, Alec Smith in August 2018 (Photo boxrox.com)
However, in reality, it was all a prank made by Brooke and Alec to make everyone believe they were dating. 
It was at the end of the trip when she opened up about the nature of her relationship with Alec. It turned out that Alec was not her boyfriend, but just a guy who was "friend zoned."
Talking About Friendzone :- Is Jessica Camacho From TheFlash Married? Gives Away Dating Tips and Talks On Friendzone
Regarding her boyfriend, Brooke is quite clear about the type of man she wants to date. She had talked about her dream boyfriend during an interview in 2017,
I could maybe date someone who I could share a bar with, but definitely nothing below that. And again, it's not anything to do physically. It's more that it clearly means they don't spend much time in the gym and probably don't enjoy it.
Although she has laid it all out in the open, it seems Brooke has not found anyone worthy to be called her boyfriend.