Entertainment
Bruce Bruce Talks Wife While Revealing Their Exotic Getaways; Know His Personal Weigh Loss Tips In A Funny Way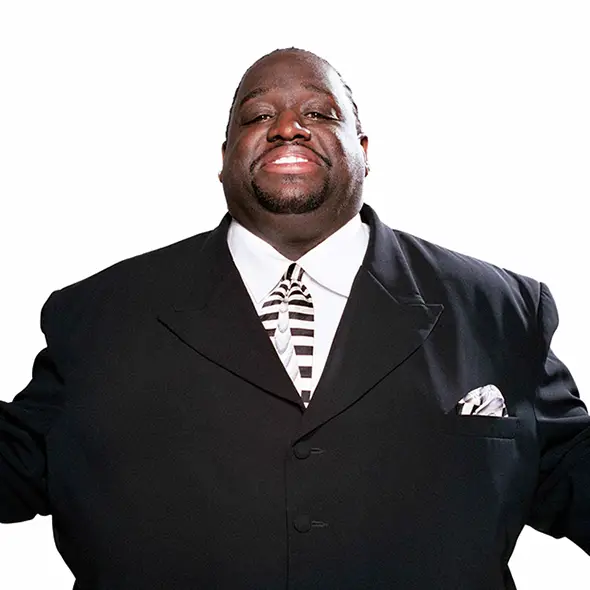 Excessive weight does not only affect your health but also affect your happily married life. The same scenario might get faced by comedian-actor Bruce Bruce who had once undergone through the legal battle in his married life and now takes a keen interest in shredding few kilos.
For now, we shall be looking into his present marital life accompanied by his weight losing technique.
Failed Marriage; Due To Excessive Weight Or Other Reasons?
In spite of being one of the most famous comedians of America, Bruce has kept his followers and well-wishers deprived of his personal life. Though no details of his previous marriage got revealed but on an interview in show" When Love Was Real" the actor dished out the story of his failed marriage. Followed by the cause of the failure of the wedding, the actor claimed to have divorced past 26 years and disclosed about having three children from his broken marriage, while his former wife is said to have married five times after the divorce.
Caption: Bruce Bruce talks about his blissful marriage along with his failed marriage in the show" When Love Was Real" (2016). 
Similarly, the comedian is currently married to another woman and residing a happily married life. As on the same interview, Bruce reveals about his exotic getaways with his anonymous wife. From the said conversation we are sure the actor is happy with his marriage and achieved success, but at the same time due to his hidden married, he got into speculation of being gay.
Well, with the disclosure about his happily married life the gay rumor comes to an end. While in the early year of 2014, the comedian had taken the initiation of weight loss. His good-wishers on account of initiation congratulated him for the successful process.
 Though the weight loss procedure was kept hidden through a stand-up comedy, he disclosed the entire process to be a tuff job.
Caption: Bruce brings out the raw comedy of his weight loss process in Boston (2014). 
Further, with a confined married life and low appearance in social media, the actor was speculated to be dead, but when making a search on his current whereabouts, the comedian is still alive and is doing a tour of Savannah, GA Festival of Laughs in February 2017.
So, with a broken marriage in the past and with a successful married life at present Bruce is making a massive leap in his career. Maybe from his recent marriage, he has children but as usual, he is keeping his personal and professional separate. We do hope and pray that 2017 turns out to be a successful year for him!