Entertainment
Bubba the Love Sponge Has A Lot On His Back! Like Divorce With Wife Who Slept With Others On His Word
In the entertainment industry, people are often prone to controversies; some get mushed up into one undesirably while some of the others willingly create one.
American radio personality, Bubba The Love Sponge is undoubtedly the one creating controversies. The list of his work credits is minimum as compared to the legal issues that Bubba has been a part of all through his career.
Someone who provides consent on letting his wife sleep with others can help you determine what kind of person he really is. Well, he no longer has a wife now since their married life ended in a divorce.
Today, let's dig in deeper to figure out what caused them to split along with details on other incidents that Bubba has been a part of.
Bubba The Love Sponge's Past Relationships That Didn't Last Long!
Bubba got involved in many unethical activities, the most famous one being the Hulk Hogan sex tape. The tape featured Bubba's ex-wife Heather Clem and Hulk Hogan having sex in his bedroom.
Talking about Bubba's married life, he got married to his ex-wife, Heather in January 2007 at First Baptist Church of St. Petersburg in a traditional wedding, featuring Hulk Hogan as the best man.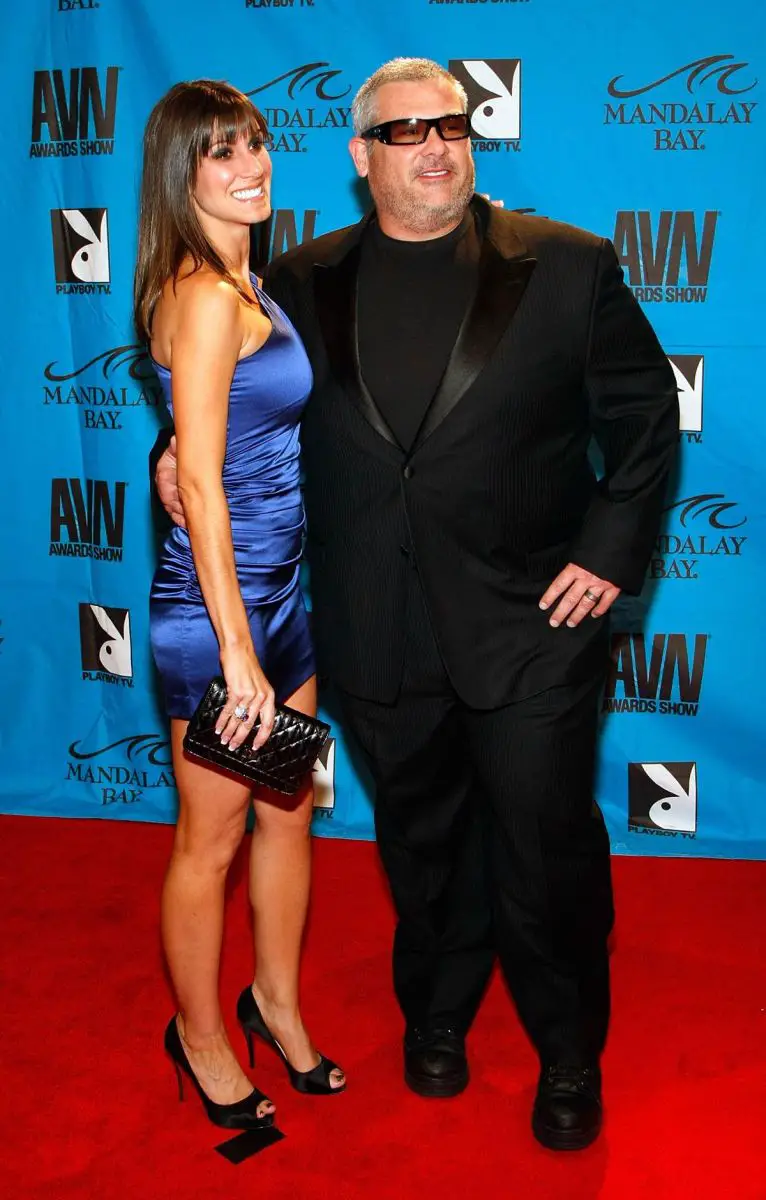 Caption: Bubba with his ex-wife Heather Clem.
Picture Credit: NYdailynews.com
The sex tape (1-minute, 41-second clip) that leaked in the Gawker Media on October 4, 2012, was later taken down after being sued for publicizing the tape on October 15, 2012. Hogan even filed a lawsuit against Bubba and Heather for invading his privacy.
Presenting the case to the Florida jury, Heather admitted on agreeing to have sex with Hogan. The report stated,
"She said that she agreed to sleep with Hogan at her husband's behest in 2006 — contradicting the wrestler's earlier statement on the stand that Cole had hounded him for sex."
Heather too confessed through a statement that said,
"I was asked to go to Mr. Bollea's (Hogan) room by my husband, and I did"
The jury asked Heather,
"Did Mr. Clem generally pick who you had sex with?"
To which, she replied,
"On the occasion that I had sex with someone other than him, yes,"
The lawsuit, however, got settled on 29 October the same year as Hogan and Bubba settled the lawsuit that originated from the leaking of the sex tape for $5000.
In March 2016, as per the judgment by the jury, the Gawker Media was demanded to pay more than $140 million for publishing the tape. Hogan and Gawker later reached $31 million settlement in November the same year.
The then-married couple, Bubba and Heather, were already in the process of getting divorced in 2011 before the sex-tape scandal even started. The primary reason for the divorce was stated to be irreconcilable differences. The judge finally approved their divorce on February 23, 2012, and Bubba owed his ex-wife $1150 per month as per the divorce settlement agreement.
It wasn't just Bubba's relationship with his ex-wife that ended on a sour note; his former girlfriend Nicole L'Ange had a bumpy ride while dating Bubba The Love Sponge.
As per the news, this year in February, Nicole was seeking for an order of restriction from Bubba The Love Sponge Clem. Nicole requested the court, claiming abuse both 'emotionally and physically' for four years.
As per the report, Nicole accused Clem of 'strangling her, hitting her on the back of her head and pushing her to the floor.'
L'Ange described her condition in the filing,
"I've had to change my number, block email and all other means of communication. He has found out where I'm staying and I'm scared he's going to show up."
Further, the report stated,
"L'Ange said she never went to authorities with her claims, but said Clem — born Todd Clem — won't stop harassing her and her family, including threats to ruin her career in the Tampa Bay area. The host also sent "humiliating" texts to L'Ange's father, asked the woman if she's ever tried to kill herself and created fake social media accounts to "mess with" her and her current boyfriend."
Nicole, who met Clem in 2012 ended the relationship; but despite the split, Clem continued his abusive nature. Nicole gushed,
"Because I finally got the courage to leave, he has tried to ruin me and my family,"
Clem, however, denied the allegations on his radio show!
The restraining order on Clem now is dismissed, after the case settled out of court.
Talking about the professional life of Bubba, who is famous for hosting the 'Bubba The Love Sponge Show,' he started his career back in 1986 at WPFR in Terre Haute and had begun operating morning hit radio by the age of 25.
Throughout his career, Bubba has been banned/fired multiple times because of his penchant for saying racist, sexually explicit, or objectionable comments on air.
But, despite the rocky career track he has had, he is doing fine economically with a net worth of $4 million. He also owns a mansion in Florida, which is now up for sale.
Caption: A montage of the interiors of Bubba's house in Saint Petersburg, FL that is up for sale.
Published on May 23, 2017
Think we're missing something? Do let us know in the comment section below!