Entertainment
Businessman Kevin O'Leary's Blissful Married Life With His Wife And Children, His Family Issues And Struggle
Widely known as a venture capitalist and savvy businessman, Canadian-based businessman Kevin O Leary has been not only known for his business ability but also has been in media for his moderate comments and happy marriage, and a happy family life.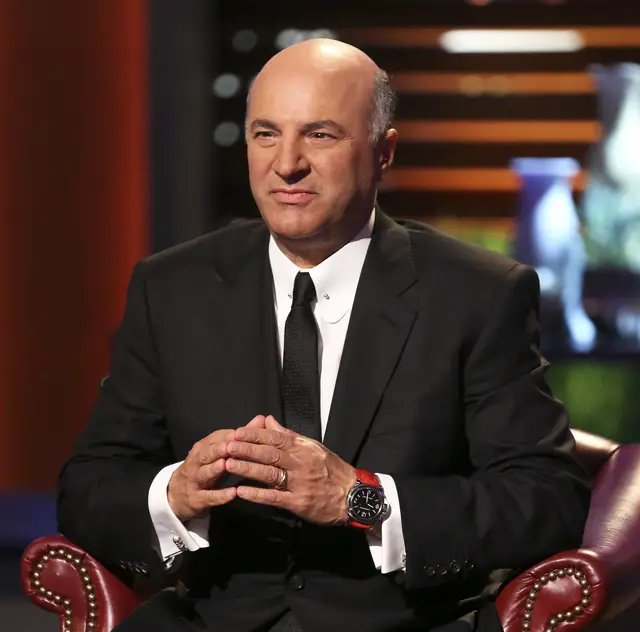 Widely known as a venture capitalist and savvy businessman, Canadian-based businessman Kevin O Leary has been not only known for his business ability but also has been in media for his moderate comments and happy marriage, and a happy family life.
But none of his good-wishers are aware of his long struggles to remain as a powerful businessman nor about his family issue.Today, we shall learn about his struggle story, family concerns and few details about his success story.
Blissful life: Wife and Children
Yes, the businessman is happily married to his wife Linda O'Leary, the Vice President of O'Leary Wines in the year 1990. The duo is set to have tied the knot after dating each other for consequently six years. Even though the business man has not revealed anything about his dating events along with his marriage events, he is said to have married his women for 24 long years.
As posted by Business Insider.com on 8th of December 2015, he spoke about economic benefits of marriage.He quotes:
"There is absolutely no reason to marry somebody if you're not starting a family . The economic benefits of marriage only include a family."
Similarly, the wonder man is also blessed with a son and a daughter Trevour and Savannah, where Trevor 18, is a music producer and a DJ while Savannah,20 is a college student. The star has not disclosed anything about his children birth date or the growing stage of his two kids.
He has kept the matter confined and out of media reach. However, while going through the online portals, we came across plenty of pictures of both the children. Both well grown up and built up like their parents.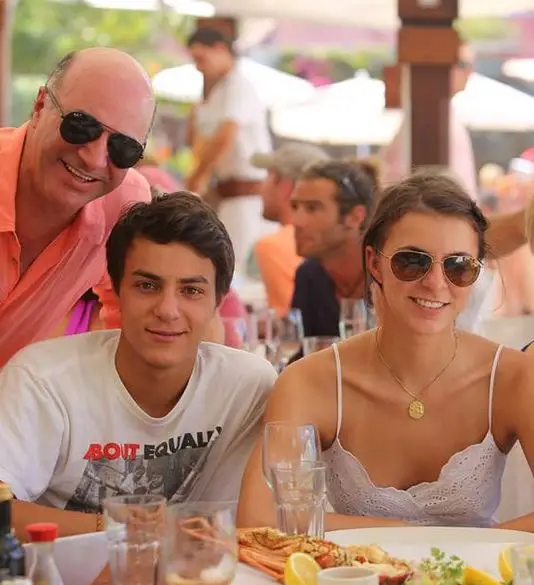 Caption: Kevin O Leary spending quality time together with his children.
Source: liverampup.com
The star businessman despite being a multimillionaire wants his children to struggle from an early age and know about the importance of money.
As posted by Business Insider.com on 27th May 2015, he spoke about how he had kept his children in an economy class while he traveled in business class. He mentioned about how he earned that luxury while his son has not yet earned.He said:
"At 16, my son is making the connection between money and personal freedom. I think that's the greatest gift I've ever given him: to help him see that connection. And I constantly reinforce it by doing Mean Dad things like making him sit in those crappy economy seats"
he also gave his thoughts to all the wealthy parents where he said;
"I tell wealthy parents that if they don't kick their kids out of the house and put them under the stresses of the real world they will fail to launch – they will become unsuccessful adults."
Well, the Shark Tank investor is definitely in love with his wife and his two children. The businessman has no apparent reason for divorce or separation from his 24-year long marriage and as well, does not have any intention of disinheriting his children from his vast fortune.
But he surely wants his children to learn about making money and knowing its importance before making them realize that they were born as a multimillionaire.
Learn about his struggle and family issue:
Well, the ironic man has a high concept about love, life, and business. His thoughts are like of a strong determinate who have struggled tremendously from an early age. 
He has even quoted about the struggling life at the age of 20 where the age is strongly considered to be the battlefield for every random teenager who has just moved out from high school.
As posted by Business Insider on 5th February 2015, he disclosed about his young age struggle before being a business shark. He revealed about how he worked in an ice cream parlor and how he had been fired from work. He also spoke about his interest in photography and music.
Before being a well-equipped entrepreneur, he had dyslexia and had problems in reading and doing maths. He gives the whole credit to his stepfather for helping him overcome from the problem. His stepfather introduced him to fine wines which motivated him towards wine production.
As posted by foreveryoungnews.com on 24th August 2013, he said:
"In our family, it's just part of our lives.I've got five wine cellars. I buy wine futures and I trade them. So, it's beyond a hobby; it's just part of who I am I guess. And, I always wanted to bring out an O'Leary wine."
Furthermore, after taking a loan of $10000 from his mother, he started his SoftKey Software Products in his basements. He sold his company to Mattel in the year 1999 for the net worth of $3.7 billion. As posted by Investopedia on 20th July 2016, he has an estimated net worth over $400 million and has a house in Canada.
Well, despite having a massive business and hefty net worth the businessman had a terrible marriage life where both he and his wife had separated with each other for two years in the year 2011.
As posted by Guelphmercury.com on 15th February 2014, he spoke about his downfall in his marriage and how both of them had reunited after the two years of separation.
He said:
"We were at the point of dividing the assets. But as we neared it, we decided not to do it," "We have reunited and kept the family together. I'm glad we did that."
Well, the actor has kept himself calm not only in his business but also in his family life. Despite having separation with his wife for two years, he still managed to hold his marriage until today and brewed a happy life with his children along with his wife.