Entertainment
Camila Nakagawa Bio: Father & Ethnicity Detailed - Personal Life Facts
Brazilian bombshell Camila Nakagawa has made a name for herself through her reality TV appearance. Debuting in the entertainment world from MTV's competition series, The Challenge, Camila has competed in half a dozen of its seasons and even had her name among the winners. 
While her sassiness has earned many admirers and some critics while on the show, she lives a life filled with a mixture of love, happiness, and pure expression of strength.
Indeed, she did not have an easy-going childhood, but she grew from it despite the troubles, which has now landed her in the career path she is excelling at. Apart from her bio, she has secret romance rumors tagged along with her name. Well, some of the rumors were even confirmed.
Who Is She? Sad Demise Of Father
The Brazil-born beauty and an online fitness advisor has made a name of her own with her fiery passion and competitive spirit. Apart from her ravishing career, she was raised in a family that turned her into a strong soul.
Born in Brazil's vibrant financial center Sao Paulo, Camila has currently reached the age of 29. Her parents raised her along with her sister Larissa. Growing up alongside a single mom, Camila first tasted traveling back in 2000 when she was just at the age of 12.
Camila, along with her family, moved from Brazil to Boston. During the time, everything in America was strange for her - the language, the culture which she later struggled through.
Despite it all, Camila grew up stronger and learned to deal with her own problems herself.
Her family was struck by a tragedy in 2013 when Camila lost the person she loved and admired the most in her life - her dad, Akira Nakagawa. On 30 June 2013, someone close to her heart took the last breath on earth.
Two years later, she dedicated a YouTube video singing a song to her dad and remembering him on a particular day. Well, losing someone is heartbreaking itself.
Adding to it, back in November 2017, Camila even missed 'The Challenge ***: Dirty 30' Reunion citing a personal issue, including a death in the family. However, she failed to mention the person she lost back then.
Well, despite all the hardship, she still maintains a healthy relationship with her mother and sister. She regards her mom as a fatherly figure around her who made her life without her dad much easier to face.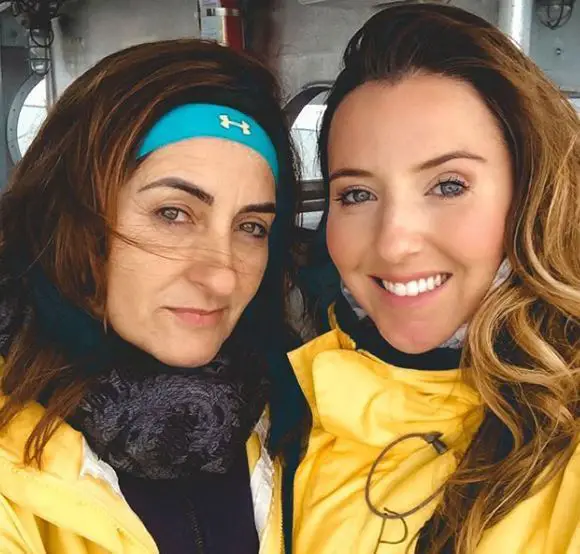 Camila Nakagawa with her mother. (Photo: Camila Nakagawa's Instagram)
Not only her mother but Camila also shares a strong and loving bond with her sister Larissa. Camila and Larissa even shared a screen while they competed alongside each other in the show The Challenges.
According to Camila herself, her bond with Larissa is unique and something out of this world kind. Well, Camila does share the kind of family bond every other person wishes to have. 
Romance Rumors With Reality Show Stars; Arrested After Partying Too Hard
The owner of a yoga studio, Clean Start Miami, Camila, has her name tagged along with a few men who appeared in The Challenge. It has been rumored that she shared a romance with the contenders in the show.
Previously she was rumored to have romped with Devin Walker, who appeared in the Season 2 of The Challenge. However, there was no confirmation regarding the relationship that they shared. She was even rumored to have been with Vince Gliatta.
Apart from the rumors, she also shared a confirmed relationship with Johnny Bananas. Camila and Johnny met while on Cutthroat cause trouble in paradise. Even though Camila did not pass the friend-zone has, Johnny had his girlfriend waiting for him at home; they sure shared visible chemistry. They even had their hook-up, but no serious relationship yield out of it.
It has also been rumored that she shared few romantic moments with Cory Wharton, but not many details are revealed.
Apart from her romance rumors, Camila, who is of mixed ethnicity, was even arrested once. Back in January 2017, the news of her arrest surfaced in the media. She was charged with disorderly conduct and public intoxication.
The MTV star pled not guilty to the charges but was found guilty of disorderly conduct was ordered to pay $100 in fines.