Entertainment
Candace Parker, Splendid Contract and Salary, Vacation With Husband and Daughter: Not Included for Rio Olympics
Candace Parker, Splendid Contract and Salary, Vacation With Husband and Daughter: Not Included for Rio Olympics. Candace Parker is one of the biggest names in a professional basketball game. It came as a matter of surprise that she was not included in the team to Rio Olympics. She did express her feelings on the matter, and it doesn't look good.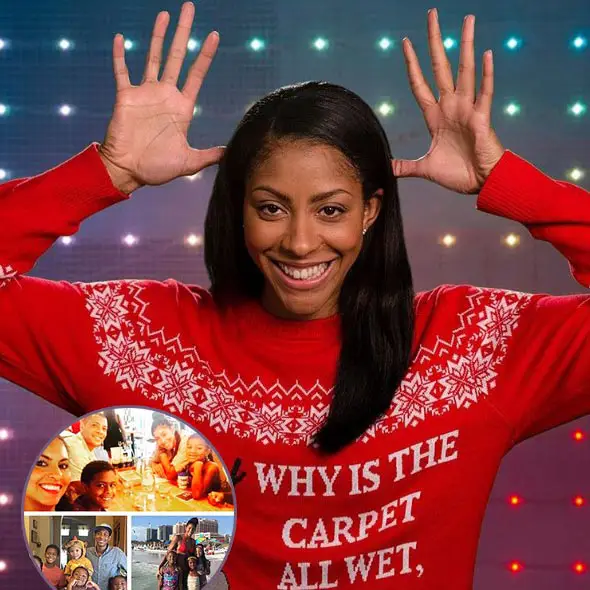 Candace Parker is one of the biggest names in a professional basketball game. It came as a matter of surprise that she was not included in the team to Rio Olympics. She did express her feelings on the matter, and it doesn't look good. 
Candace Parker is a professional basketball player, a versatile player who plays forward, center and guard. She has also signed a splendid contract in 2016 with Los Angeles Sparks.
Splendid Contract with Los Angeles Sparks:
All-Star forward and one of the best in the game Candace Parker has renewed contact with Los Angeles Sparks and that too with a splendid contract, although the terms of the contract weren't disclosed when making the announcement.
The winner of two-time WNBA most valuable player made average 19.4 points and 10.1 rebounds in 16 games last season which is splendid while she sat out 17 games at the start of the season to rest since she did play overseas.
Sparks Coach Brian Agler expressed her happiness in a statement released by the team.
"Having Candace back in a Sparks uniform is very exciting for everyone, as she is one of the top basketball talents in the world,"
"Candace was a huge impact on the Sparks turnaround in 2015. She works very hard at the game of basketball and is very influential within our team dynamics. Candace is the most versatile player in the WNBA, and I am confident Candace will continue to grow due to her love of the game and incredible work ethic."
All in all, Parker has a huge influence on the team and has rightly renewed her contract with Los Angeles Sparks. It will be beneficial to both Parker as well as Los Angeles Sparks. 
No ticket to Rio:
USA Basketball had made a bold decision when it decided not to include Los Angeles Sparks ace Candace Parker on the final 12-player roster that represented the United States at the Olympics in Rio de Janeiro in August.
Parker told The Associated Press in April of 2016.
"I was surprised and disappointed,''
Parker added,
"Having gone to last two Olympics, I know what it means to represent the USA. I wish everybody on the team good luck. The USA is going to win a sixth gold medal.''
"I was surprised, very surprised, but it's tough on her,''
 "I was looking forward to this summer. I played well up until this point. Played well in both camps. I felt like my game is still in its prime.''
It is indeed a matter of surprise to Parker as well as her fans that she is not included in 12-player roster which represented the United States in Rio Olympics.
Getting over the Shocking decision:
When Candace Parker came to know she had been axed from the Rio Olympic team, she was in pain, was hurt and obviously was disappointed. It was indeed shocking news as she played previous two Olympics tournaments.
"Yeah I was mad and upset, but I mean it is what it is," she said in a video released in August of 2016 by the website Cycle.
"To me, regardless of whether I made the USA basketball team or not, a WNBA championship has always been my number one priority. My college coach, Pat Summitt, has been a huge inspiration and one of her biggest sayings is: 'left foot, right foot, breathe, repeat.' And it's just in life, you're going to hit obstacles, you're going to hit hard times, and you just have to put one foot in front of the other and just deal with it."
Holidays with family:
She is married to  Shelden Williams, who played college basketball at Duke University and also played in the NBA. Both husband and wife have a daughter named Lailaa Nicole Williams who was born on May 13, 2009.
It looks like she is trying to forget the horror that she was not included in Rio Olympics team through her holidays. That might just be the refreshment she needs as a long season for Los Angeles is waiting.
The reason behind her jersey number!
Jersey numbers are critical, and for some athletes, a number selection is a just important aspect in the game. There used to be a massive fight over No. 9 on the soccer team because everyone wanted to be just like Mia Hamm.
It turns out that basketball player Candace Parker is not all that different. The Sparks star player revealed why she wears her number in an Instagram post. 
Indeed, Parker used to be in "love with Allen Iverson," as she wrote on Instagram. For a matter of fact, everyone was an Iverson fan in the early 2000s.
An American professional basketball player, Candace Nicole Parker (born April 19, 1986)) plays forward for the Los Angeles Sparks team of the Women's National Basketball Association (WNBA). Parker is also a two-time Olympic gold medalist (2008 and '12) in Olympics and two-time WNBA MVP (2008 and '13). As of 2015, Candace Parker Salary is $2 million dollars. Following the steps of her older brother Anthony, former NBA player, Candace Parker also made herself known in the game of basketball. Her current net worth is estimated at $2 million.